MRP Adds Wrongful Foreclosure Lawsuit Attorneys
By: Michael Powers
For more than 7 years, we have offered homeowners direct access to attorney networks for foreclosure related legal services. Initially, we provided marketing support for foreclosure defense and loss mitigation attorneys. Those attorneys focus primarily on home retention by means of negotiation and utilizing the loan modification process. The many attorneys we have promoted have helped thousands of homeowners, and we promote some of the same attorneys to this very day. As the demand for foreclosure litigation attorneys has risen, we have added access to wrongful foreclosure lawsuit attorneys.
Years ago, it became apparent that some homeowners were unable to obtain relief through the loan modification process. Even when they did everything correctly, the bank would deny all requests. These homeowners sought alternatives, and MRP began providing marketing support for a network of foreclosure litigation attorneys. Those attorneys developed a process of submitting a Request for Mortgage Assistance (RMA) while simultaneously filing lawsuits against the lender. This strategy gave homeowners and their attorneys the kind of leverage they needed.
Wrongful Foreclosure Lawsuit Attorneys Fill Void
We have received a growing number of inquiries from consumers that have lost their homes to wrongful foreclosure. As many of those inquirers recounted their experiences, it became clear that some of these homeowners had their right violated. Unfortunately, we were unable to offer those consumers any appropriate legal representation. That is, until some wrongful foreclosure lawsuit attorneys made themselves available to us.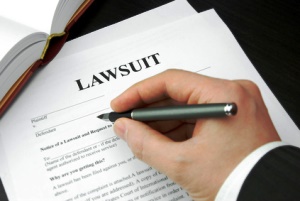 As of March, 2016, we now offers access to wrongful foreclosure lawsuit attorneys. These attorneys seek to recover monetary and corrective relief for the damages resulting from wrongful foreclosure. These attorneys have combined a reduced retainer fee with a contingency for awarded damages, in order to provide greater access. In other words, you will be able to file the lawsuits for reasonable initial fees. You will also only pay a percentage of any awarded damages if the lawsuit results in a settlement or damages awarded by the court. If a home has bee sold, the return of that home is typically not the objective of the representation. However, under certain circumstances homeowners have had their home returned to them as part of the awarded damages.