Principal Reductions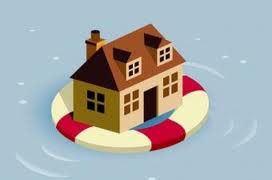 Simply put, mortgage principal reduction is the best way to remedy a troubled mortgage. It is a measure that prevents the high costs of foreclosure and strategic defaults.
The Home Affordable Modification Program (HAMP), or "Obama Plan", originally included a "principal forbearance" element that was virtually ignored by lenders, since their participation in the program is voluntary.
In addition, most banks created their own proprietary or "in-house" loan modification programs which were designed to assist the homeowners that did not qualify for assistance under the more stringent HAMP guidelines. However, even these programs rarely included a principal reduction component. That is, until most recently. "We have seen a huge spike in principal reductions. We negotiated one in early 2013 for more than $700,000 in California", said attorney Brian N. Folland.
Under the new HAMP guidelines, the incentives for principal balance reductions have tripled, making the option far more attractive to the investor holding the mortgage. In addition, other mortgage relief assistance programs like "The Hardest Hit Fund" offer assistance to underwater borrowers. Since July, 2012, many of the foreclosure attorneys promoted by MRP report seeing dramatic increases in the quantity and size of principal reductions in the loan modifications they have negotiated. "We have also seen a pretty consistent increase in both size and frequency of principal reductions in the loan modifications we are negotiating", added Folland.
How Do I Get a Principal Reduction?
The best way to determine your chances for receiving a principal reduction is to look at your situation from your lender's point of view. Let's say for example you owe 200K on your mortgage and your house is currently worth 100K. If the bank forecloses on the property and resells it, substantial costs will be incurred in the process. Ultimately, Your lender would probably recoup somewhere between 50-100K. Alternatively, if the bank reduces the principal balance, it will increase the chances that the homeowner will continue to make payments and preclude the losses of foreclosure. This creates a middle ground that can often be negotiated with the lender.
IF YOU ARE A DISTRESSED HOMEOWNER SEEKING THE BEST POSSIBLE WORKOUT FOR A TROUBLED MORTGAGE, MORTGAGE RELIEF PROJECT ADVOCATES EXPERIENCED FORECLOSURE ATTORNEY REPRESENTATION FOR MORTGAGE MITIGATION.
Schedule a FREE Foreclosure Attorney Consultation!
There has never been a better time to obtain mortgage relief and applying for all of the available programs can be a very confusing process. Foreclosure attorneys that are experienced in mortgage mitigation are familiar with available programs and their guidelines. Making sure that you submit a successful request for assistance the first time around can be the difference between keeping your home with affordable payments and losing it to foreclosure. ALL MRP promoted foreclosure attorneys offer FREE foreclosure attorney consultations, so find out what your options are today!
For the homeowner that has remained current on their mortgage payments, the HARP program is one way of reducing your mortgage principal balance.
You may be eligible for the Home Affordable Refinance Program (HARP), if you meet all of the following criteria:
The mortgage must be owned or guaranteed by Freddie Mac or Fannie Mae.
The mortgage must have been sold to Fannie Mae or Freddie Mac on or before May 31, 2009.
The mortgage cannot have been refinanced under HARP previously unless it is a Fannie Mae loan that was refinanced under HARP from March-May, 2009.
The current loan-to-value (LTV) ratio must be greater than 80%.
The borrower must be current on the mortgage at the time of the refinance, with a good payment history in the past 12 months.
If your loan is owned by Freddie Mac, you may check your potential eligibility for HARP here.
If your loan is owned by Fannie Mae, you may check your potential eligibility for HARP here.
For the homeowner that has fallen behind on payments or even facing foreclosure, the HAMP and other loan modification programs might be the right choice. In addition there are "Hardest Hit" funds available to qualified homeowners.
The best way to get a realistic assessment of your chances of a mortgage principal reduction via the loan modification process is to discuss the details of your situation with an experienced foreclosure defense attorney. Although NO ONE can promise or guarantee the specific outcome of a mortgage negotiation, an experienced foreclosure attorney is in the best position to assess your chances of obtaining a principal reduction.
Schedule Your FREE ForeclosureAttorney Consultation Today!