Mortgage Relief ProjectForeclosure PreventionResource Library

The following articles were designed to assist homeowners seeking assistance with a troubled mortgage or facing foreclosure. Whether you hire a foreclosure defense attorney to represent you, or attempt the process yourself, these articles offer helpful information designed to help you better understand the foreclosure prevention process and how to best navigate it.
MRP strongly recommends hiring a foreclosure litigation attorney or foreclosure defense attorney for all mortgage and foreclosure related legal matters.
Why a Mortgage Litigation or Foreclosure Defense Attorney is Your Best Option!
7 Reasons Why You Should Sue Your Lender to Resolve Your Troubled Mortgage
Legislators Send Clear Message to Banks. Should You Sue Your Lender?
Lender Litigation: Final Answer
Securitization & Mortgage Loan Audits
Forensic Mortgage Audits: Another Useless Gimmick For Desperate Homeowners?
Choosing a Foreclosure Defense Law Firm You Can Trust!
Foreclosure Prevention & Loan Modification
Know Which Mortgage Resolution Option is Right For You
Foreclosure? Loan Modification? Short Sale? What Are My Options?
The Making Home Affordable Programs (MHA)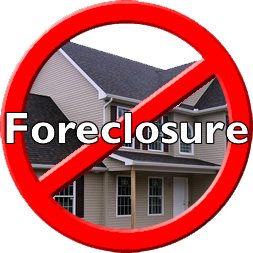 HAMP Modifications vs. Proprietary (In-house) Modifications
The Truth About Loan Modification: Q&A
Assistance for Unemployed Borrowers
Writing an Effective Hardship Letter
General Information on Foreclosure, Loan Modification and Mortgage Relief
Tips for Navigating The Mortgage Mitigation Process
Understanding the Foreclosure Process
What is a Short Sale or "Deed-in-lieu" of Foreclosure?
The Mortgage Forgiveness Debt Relief Act and Debt Cancellation
Common Mortgage & Foreclosure Term Lexicon
The National Foreclosure Settlement and Independent Foreclosure Review (IFR)
Directory of Attorney General Offices