Should You Sue Your Lender?
► ► ► Take The Lender Litigation Test! ◄ ◄ ◄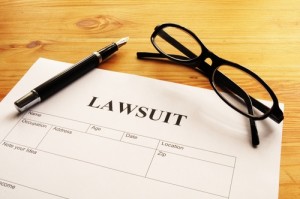 Lender litigation has become the catchphrase of the day for homeowners who have been unable to remedy their mortgage through the traditional "loan modification" channels, and the results have been quite positive. Many homeowners have been through the loan modification wringer, and paid multiple attorneys to assist them without any positive results. Some of those homeowners are stepping up their game by turning to lender litigation and actually filing lawsuits against their lenders to protect their rights and interests.
Over the past 6 or so years, most mortgage mitigation or "loan modification" attorneys would use a number of strategies and tactics to obtain loan modifications or foreclosure alternatives for their clients. First, there was the straight forward approach of assisting a client by streamlining the process of applying for all available loan modification programs and making a presentation to the lender which would give the client the best chance of a successful application. If however, the straight forward approach did not work, those attorneys were left with the appeal process through the Treasury's Office of the Comptroller of the Currency and filing complaints with appropriate consumer protection agencies like the (CFPB). Finally, if the formal complaint process did not work, many attorneys would up the ante by posturing legal violations and threatening to sue the lender in an attempt to convince a lender to offer a loan modification. Unfortunately, even after all of the complaints and posturing, many homeowners were unable to obtain a loan modification or other meaningful resolution to their troubled mortgage, and their attorneys simply terminated their representation and informed the client that all efforts to reach a resolution had been exhausted.
Should You Sue Your Lender?
► ► ► Take The Lender Litigation Test! ◄ ◄ ◄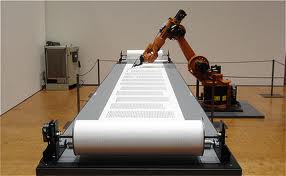 But let's back up a little to those legal violations that the attorney had attempted to use as leverage in the last ditch effort. In the scenario described above, the attorney was playing the proverbial game of chicken, and the mortgage lender simply did not blink. Because the attorneys had no intention of following through with actually suing the lender, when the lender refused to grant a loan modification, the matter was closed. But what about following through with those threats? Well most of the "loan modification" law firms never intended to follow through with actually filing lawsuits. Frankly, most of them did not have the resources in place to do so, and popular thinking at the time was that suing a lender would be far too expensive for most homeowners, and the uncertainty of outcomes was daunting. That is, until recently.
For those home owners left behind by loan modification process, or who have simply had enough of trying to deal with their bank or ineffective mitigation attorneys, lender litigation has become an enticing proposition. These days, some homeowners are hiring a lender litigation attorney who opens correspondence with a bank by filing a lawsuit against them and delivering a summons and complaint! No more begging for loan modifications and barking out idle legal threats. These attorneys are all bite and no bark, and have answered the call to truly defend the rights and interests of homeowners, by filing meaningful lawsuits against lenders.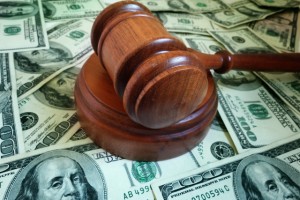 But, are they winning? Is suing your lender truly effective? Well, obviously the answer to that question can only be answered on a case by case basis. However, there are some rather telling statistics. Of the lawsuits filed against lenders in the past year, the vast majority of them have never reached a trial. Oh sure, a few have been dismissed for lack of merit, and a few have been moved to summary judgment by motion of the lender, but the rest of the cases that have not reached a trial have been settled prior to trial! This is not a coincidence. Trials are expensive for both sides, but in a Federal Court, the prevailing party can sue for court costs and attorneys fees. Another big reason for the trend is simply that many of the lawsuits allege improper notice and chain of title issues. This means that a lender will have to produce all of the appropriate paperwork to prove their legal standing and right to both collect payments on the mortgage and foreclose, if that is their objective. Once a case is set for trial, the parties enter the discovery phase, and that is what lenders fear the most. So many of the portfolios involved in today's mortgage crisis have defective or missing portfolios, that lenders want to avoid the discovery phase and are willing to make aggressive settlement offers at this juncture.
Should You Sue Your Lender?
► ► ► Take The Lender Litigation Test! ◄ ◄ ◄