Stop the Foreclosure Process!
Call (888) 718-0986!

Foreclosure Help by State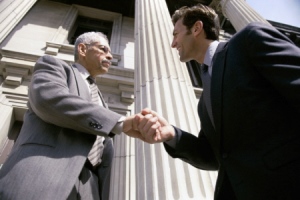 Trying to stop foreclosure and negotiate with your lender is difficult. First of all, homeowners often lack the knowledge of available programs and applicable laws. Secondly, the process of applying for assistance is difficult to navigate, even for professionals. Lastly, most homeowners simply do not have the time necessary to manage the negotiations. As a result, many homeowners hire an attorney to effectively stop foreclosure and represent their interests to achieve the best possible outcome. However, how does a homeowner find an attorney that is qualified to handle their particular foreclosure case? Actually, we have simplified the search process by offering direct access to experienced foreclosure defense attorneys. These attorneys can stop foreclosure and find lasting solutions for homeowners with troubled mortgages. Our network gives homeowners easy access to attorney representation for a wide range of foreclosure related legal services, so learn more about available representation in your state today!
MRP Has Been Helping Homeowners Stop Foreclosure For 7+ Years!
Stop Foreclosure with Attorney Representation
Foreclosure Defense Attorneys
Are you struggling with your mortgage payments? Are you unable to refinance because your home is worth less than what you owe? Is your lender threatening to proceed with foreclosure? Have you already received a Notice of Default (NOD) or Filed Foreclosure? If you answered "yes" to any of these questions, contact us today to discuss your options!
Foreclosure Defense Attorneys
Call (888) 718-0986!
► ► ► Schedule Your FREE Consultation! ◄ ◄ ◄
► ► ► Complete The Foreclosure Defense Evaluation! ◄ ◄ ◄
Foreclosure Litigation Attorneys
Are you tired of begging for a loan modification? Has your lender given you the runaround or broken promises for assistance? Are you considering suing your lender? Are you facing foreclosure through no fault of your own, such as misapplied payments? If any of these conditions sound familiar, contact us today and learn about legal services available in your state.
Sue Your Lender!
Call (888) 718-0986!
► ► ► Foreclosure Litigation Attorney Help! ◄ ◄ ◄
► ► ► Take The Lender Litigation Test! ◄ ◄ ◄
Bankruptcy Attorneys
If you have a fast approaching sale date, bankruptcy may be your best option for stopping the foreclosure process. Bankruptcy attorneys can stop foreclosure quickly by filing bankruptcy and securing an automatic stay (postponement). This might also be your best option if you just need a fresh start, and are able to handle the future payments. To learn if bankruptcy is right for you, speak to a bankruptcy attorney today!
Bankruptcy Attorneys Stop Foreclosure Fast!
Call (888) 718-0986!
► ► ► Consult a Bankruptcy Attorney in Your State! ◄ ◄ ◄