California
CaliforniaForeclosure Process
Security Instrument(s): Both Mortgage and Trust Deed.
Foreclosure Type(s): Judicial (rare) and Non-judicial.
Judicial Foreclosure: A foreclosure process in which the lender must file a lawsuit against the borrower to obtain a court order to foreclose on a Mortgage document.
Non-judicial Foreclosure: A foreclosure process where a third party Trustee has the power to foreclosure and initiate a sale based on a Trust Deed instrument.
Initial Public Notice: Publication.
Estimated Foreclosure Process Period: 117+ days.
First Notice to Sale Time Period: 21+ days.
Redemption Period?: Yes, 12 months. (Judicial foreclosures only)
Deficiency Balance?: Yes. (Judicial foreclosures only, rare)
* * * This information represents MRP's current understanding of the foreclosure process In California. For the most detailed and up to date information, your should contact your local county government.* * *
Once you have received a Notice of Default (NOD), Notice of Filed Foreclosure or Notice of Foreclosure Sale/Auction, only an experienced foreclosure attorney can effectively represent your interests. If you have received one of these notices, review some of the options below, and schedule a FREE attorney consultation today!
Mitigation Attorneys
Let a Representative of an established mortgage mitigation law firm explain your options regarding loan modification, reinstatement, forbearance, principal reduction and foreclosure alternatives like short sale, deed-in-lieu of foreclosure (DIL), cash for keys, and leaseback. When appropriate, the Representative can also schedule a NO COST mitigation attorney consultation!
► ► Speak To A Mortgage Mitigation Law Firm! ◄ ◄
► ► Complete the Mitigation Evaluation! ◄ ◄
Litigation Attorneys
Should You Sue Your Lender?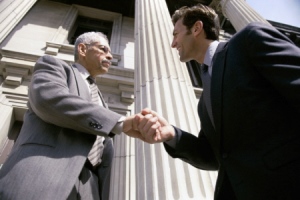 Since the exposure of widespread fraud and deceptive practices by some of America's largest banks, legislators have passed new laws giving homeowners causes of action to sue their lenders. As a result, many homeowners are hiring litigation attorneys to sue their lenders and use other aggressive legal tactics to stop the foreclosure process and resolve their troubled mortgages.
► ► Schedule A Litigation Attorney Consultation! ◄ ◄
► ► Take The Lender Litigation Test! ◄ ◄
The California Homeowner Bill of Rights
The California Homeowner Bill of Rights became law on January 1, 2013 to ensure fair lending and borrowing practices for California homeowners.
The laws are designed to guarantee basic fairness and transparency for homeowners in the foreclosure process. Key provisions include:
Restriction on dual track foreclosure: Mortgage servicers are restricted from advancing the foreclosure process if the homeowner is working on securing a loan modification. When a homeowner completes an application for a loan modification, the foreclosure process is essentially paused until the complete application has been fully reviewed.
Guaranteed single point of contact: Homeowners are guaranteed a single point of contact as they navigate the system and try to keep their homes – a person or team at the bank who knows the facts of their case, has their paperwork and can get them a decision about their application for a loan modification.
Verification of documents: Lenders that record and file multiple unverified documents will be subject to a civil penalty of up to $7,500 per loan in an action brought by a civil prosecutor. Lenders who are in violation are also subject to enforcement by licensing agencies, including the Department of Corporations, the Department of Real Estate and the Department of Financial Institutions.
Enforceability: Borrowers will have authority to seek redress of "material" violations of the new foreclosure process protections. Injunctive relief will be available prior to a foreclosure sale and recovery of damages will be available following a sale. (AB 278, SB 900)
Tenant rights: Purchasers of foreclosed homes are required to give tenants at least 90 days before starting eviction proceedings. If the tenant has a fixed-term lease entered into before transfer of title at the foreclosure sale, the owner must honor the lease unless the owner can prove that exceptions intended to prevent fraudulent leases apply. (AB 2610)
Tools to prosecute mortgage fraud: The statute of limitations to prosecute mortgage-related crimes is extended from one to three years, allowing the Attorney General's office to investigate and prosecute complex mortgage fraud crimes. In addition, the Attorney General's office can use a statewide grand jury to investigate and indict the perpetrators of financial crimes involving victims in multiple counties.
(AB 1950, SB 1474)
Tools to curb blight: Local governments and receivers have additional tools to fight blight caused by multiple vacant homes in their neighborhoods, from more time to allow homeowners to remedy code violations to a means to compel the owners of foreclosed property to pay for upkeep.
(AB 2314)
The California Homeowner Bill of Rights marked the third step in Attorney General Harris' response to the state's foreclosure and mortgage crisis. The Mortgage Fraud Strike Force was created in May 2011 to investigate and prosecute misconduct at all stages of the mortgage process. In February 2012, Attorney General Harris secured a commitment from the nation's five largest banks for up to $18 billion for California borrowers.
If you would like to learn more about the California Homeowner Bill of Rights and what it means to you as a homeowner, schedule a FREE consultation and speak with a foreclosure attorney today!
California is a "Hardest Hit Fund" State
($1,975,334,096) - Most Recent Quarterly Report
Keep Your Home California is broken down into four separate programs. Each program has its own set of eligibility requirements. The Keep Your Home California programs are FREE programs to California homeowners. You should not pay anyone to assist you with submitting an application! The programs and their eligibility requirements are listed below.
► Unemployment Mortgage Assistance
Program Summary and Eligibility Requirements
► Mortgage Reinstatement Assistance
Program Summary and Eligibility Requirements
Program Summary and Eligibility Requirements
Program Summary and Eligibility Requirements
For more detailed program materials and application information, please visit:
http://www.keepyourhomecalifornia.org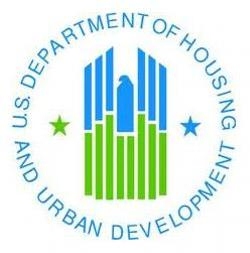 HUD Approved HousingCounseling AgenciesLocated in California
If you are behind on your mortgage, facing foreclosure or stuck in a bad loan, look for organizations offering "Mortgage Delinquency and Default Resolution Counseling" services. Organizations are listed in alphabetical order, by city.
THE FEDERAL TRADE COMMISSION (FTC) PROHIBITS ANY "NON-ATTORNEY" FROM NEGOTIATING MORTGAGE DEBT ON BEHALF OF A DISTRESSED HOMEOWNER. YOU SHOULD BE SKEPTICAL OF ANY "NON-ATTORNEY" ORGANIZATION'S ABILITY TO PROVIDE THE ASSISTANCE YOU NEED TO PREVENT FORECLOSURE!
Many of these organizations will end up recommending that you retain a foreclosure attorney. Most experienced foreclosure attorneys prefer to represent homeowners from the beginning of negotiations. Negotiating yourself or through a non-attorney third party can actually do harm, so we recommend a NO COST FORECLOSURE ATTORNEY CONSULTATION before you do anything else! You can also speed up the process by completing our ONLINE FORECLOSURE ATTORNEY EVALUATION. Your completed form is immediately routed to a foreclosure attorney licensed to practice in your state. You will receive a phone call with results and any further questions.
Agency Name
Phone, Toll-Free, Fax Number, Email, Website
Address
Counseling Services
CONSUMER CREDIT COUNSELING SERVICE OF ORANGE COUNTY
Phone: 714-547-2227
Toll-free: 866-784-2227
Fax: 714-245-1690
E-mail:

[email protected]


Website: www.cccsoc.org/
2450 E. Lincoln
Inside EDD Building
ANAHEIM, California 92806-4272
- Financial Management/Budget Counseling
- Financial, Budgeting and Credit Repair Workshops
- Home Improvement and Rehabilitation Counseling


- Mortgage Delinquency and Default Resolution Counseling


- Non-Delinquency Post Purchase Workshops
- Pre-purchase Counseling
- Pre-purchase Homebuyer Education Workshops
- Rental Housing Counseling
- Rental Housing Workshops
- Resolving/Preventing Mortgage Delinquency Workshops
- Services for Homeless Counseling
NEIGHBORHOOD HOUSING SERVICES OF ORANGE COUNTY
Phone: 714-490-1250
E-mail:

[email protected]


Website: www.asite.com
198 W Lincoln Ave Fl 2
Anaheim, California 92805+2911

- Mortgage Delinquency and Default Resolution Counseling


- Pre-purchase Counseling
- Pre-purchase Homebuyer Education Workshops
- Predatory Lending Education Workshops
CCCS OF THE NORTH COAST
Phone: 707-822-8536
Toll-free: 800-762-1811
Fax: 707-822-1942
E-mail:

[email protected]


Website: www.cccsnojuggle.org
1309 11th St
Suite 104
Arcata, California 95521-5745
- Financial Management/Budget Counseling


- Mortgage Delinquency and Default Resolution Counseling


- Pre-purchase Counseling
- Pre-purchase Homebuyer Education Workshops
- Rental Housing Counseling
- Services for Homeless Counseling
SUREPATH FINANCIAL SOLUTIONS - ARROYO GRANDE
Phone: 877-615-7873
Toll-free: 877-615-7873
Fax: 805-383-7722
E-mail:

[email protected]


Website: www.surepath.org
1303 East Grand Avenue, Suite 123
ARROYO GRANDE, California 93420-2461
- Financial Management/Budget Counseling


- Mortgage Delinquency and Default Resolution Counseling


- Non-Delinquency Post Purchase Workshops
- Pre-purchase Counseling
- Pre-purchase Homebuyer Education Workshops
- Predatory Lending Education Workshops
- Rental Housing Counseling
- Services for Homeless Counseling
CCCS OF KERN AND TULARE COUNTIES
Phone: 661-324-9628
Toll-free: 800-272-2482
Fax: 661-324-0750
E-mail:

[email protected]


Website: www.californiacccs.org
5300 Lennox Ave Ste 200
BAKERSFIELD, California 93309-1662
- Financial Management/Budget Counseling
- Home Improvement and Rehabilitation Counseling


- Mortgage Delinquency and Default Resolution Counseling


- Non-Delinquency Post Purchase Workshops
- Pre-purchase Counseling
- Pre-purchase Homebuyer Education Workshops
SPRINGBOARD - BAKERSFIELD
Phone: 800-947-3752
Toll-free: 800-947-3752
E-mail:

[email protected]


Website: www.homeownership.org
4700 Easton Drive, Suite 1
BAKERSFIELD, California 93309-9422
- Financial Management/Budget Counseling


- Mortgage Delinquency and Default Resolution Counseling


- Non-Delinquency Post Purchase Workshops
- Pre-purchase Counseling
- Rental Housing Counseling
CONSUMER CREDIT COUNSELING SERVICE OF ORANGE COUNTY
Phone: 714-547-2227
Toll-free: 866-784-2227
Fax: 714-245-1680
E-mail:

[email protected]


Website: www.cccsoc.org
695 Madison Way
Inside Brea Community Center
BREA, California 92821-5741
- Financial Management/Budget Counseling
- Financial, Budgeting and Credit Repair Workshops
- Home Improvement and Rehabilitation Counseling


- Mortgage Delinquency and Default Resolution Counseling


- Non-Delinquency Post Purchase Workshops
- Pre-purchase Counseling
- Pre-purchase Homebuyer Education Workshops
- Rental Housing Counseling
- Rental Housing Workshops
- Resolving/Preventing Mortgage Delinquency Workshops
- Services for Homeless Counseling
SUREPATH FINANCIAL SOLUTIONS
Phone: 805-383-7700
Toll-free: 877-615-7873
Fax: 805-383-7722
E-mail:

[email protected]


Website: www.surepath.org
80 N Wood Rd Ste 200
Camarillo, CA 93010
CAMARILLO, California 93010-8311
- Financial Management/Budget Counseling


- Mortgage Delinquency and Default Resolution Counseling


- Non-Delinquency Post Purchase Workshops
- Pre-purchase Counseling
- Pre-purchase Homebuyer Education Workshops
- Predatory Lending Education Workshops
- Rental Housing Counseling
- Services for Homeless Counseling
CCCS OF SANTA CLARA & VENTURA COUNTY - CAPITOLA
Phone: 800-540-2227
Toll-free: 800-540-2227
Fax:805-383-7722Website: www.gotdebt.org
4140 Jade Street
CAPITOLA, California 95010-3956
- Financial Management/Budget Counseling


- Mortgage Delinquency and Default Resolution Counseling


- Non-Delinquency Post Purchase Workshops
- Pre-purchase Counseling
- Pre-purchase Homebuyer Education Workshops
- Rental Housing Counseling
- Services for Homeless Counseling
COMMUNITY HOUSING IMPROVEMENT PROGRAM (CHIP) - COMM. HSG & CREDIT COUNSELING CTR
Phone: 530-891-6931
Toll-free: 888-912-4663
Fax: 530-891-8547
E-mail:

[email protected]


Website: www.chiphousing.org
1001 Willow Street
CHICO, California 95928-5958
- Financial Management/Budget Counseling


- Mortgage Delinquency and Default Resolution Counseling


- Non-Delinquency Post Purchase Workshops
- Pre-purchase Counseling
- Pre-purchase Homebuyer Education Workshops
- Rental Housing Counseling
- Services for Homeless Counseling
NOVADEBT
Phone: 866-472-4557
Toll-free: 866-472-4557
Fax: 732-409-6284
E-mail:

[email protected]


Website: www.novadebt.org
1074 East Avenue
CHICO, California 95926-1005
- Financial Management/Budget Counseling


- Mortgage Delinquency and Default Resolution Counseling


- Non-Delinquency Post Purchase Workshops
CONSUMER CREDIT COUNSELORS OF KERN AND TULARE COUNTIES
Phone: 661-324-9628
Toll-free: 800-272-2482
Fax: 661-324-0750
E-mail:

[email protected]

610 Blandy-NAWS Family Service Center
China Lake, California 93555-0000

- Mortgage Delinquency and Default Resolution Counseling


- Pre-purchase Counseling
MONEY MANAGEMENT INTERNATIONAL CHULA VISTA
Phone: 866-232-9080
Toll-free: 866-232-9080
Fax: 866-921-5129
E-mail:

[email protected]


Website: www.moneymanagement.org
730 Broadway Ste 200
CHULA VISTA, California 91910-5362
- Financial Management/Budget Counseling


- Mortgage Delinquency and Default Resolution Counseling


- Non-Delinquency Post Purchase Workshops
- Pre-purchase Counseling
- Pre-purchase Homebuyer Education Workshops
- Rental Housing Counseling
SPRINGBOARD-CHULA VISTA
Phone: 800-947-3752
Toll-free: 800-947-3752
E-mail:

[email protected]


Website: www.homeownership.org
229 F Street, Suite D
CHULA VISTA, California 91910-2822

- Mortgage Delinquency and Default Resolution Counseling


- Pre-purchase Counseling
- Rental Housing Counseling
CALIFORNIA RURAL LEGAL ASSISTANCE-COACHELLA
Phone:760-398-7261Website: www.crla.org
1460 6th Street
COACHELLA, California 92236-1712
- Fair Housing Pre-Purchase Education Workshops
- Rental Housing Counseling
CLEARPOINT FINANCIAL SOLUTIONS INC.
Phone: 800-750-2227
Toll-free: 800-750-2227
Fax: 323-890-9590
E-mail:

[email protected]


Website: www.clearpointccs.org
6055 E Washington Blvd
Suite 390
-
-
Commerce, California 90040+2449

- Mortgage Delinquency and Default Resolution Counseling


- Non-Delinquency Post Purchase Workshops
- Pre-purchase Counseling
- Pre-purchase Homebuyer Education Workshops
- Predatory Lending Education Workshops
- Rental Housing Counseling
MONEY MANAGEMENT INTERNATIONAL CONCORD
Phone: 866-232-9080
Toll-free: 866-232-9080
Fax: 866-921-5129
E-mail:

[email protected]


Website: www.moneymanagement.org
1070 Concord Ave Ste 105
CONCORD, California 94520-5608
- Financial Management/Budget Counseling


- Mortgage Delinquency and Default Resolution Counseling


- Non-Delinquency Post Purchase Workshops
- Pre-purchase Counseling
- Pre-purchase Homebuyer Education Workshops
- Rental Housing Counseling
COMMUNITY HOUSING AND CREDIT COUNSELING CENTER
Phone: 530-824-7673
Fax: 530-824-7689
E-mail:

[email protected]

1480 South St
CORNING, California 96021-3059

- Mortgage Delinquency and Default Resolution Counseling


- Pre-purchase Counseling
- Rental Housing Counseling
CALIFORNIA RURAL LEGAL ASSISTANCE-DELANO
Phone:661-725-4350Website: www.crla.org
629 Main Street
DELANO, California 93215-2933
- Fair Housing Pre-Purchase Education Workshops
- Financial Management/Budget Counseling
- Rental Housing Counseling
- Services for Homeless Counseling
NORTHERN CALIFORNIA URBAN DEVELOPMENT
Phone: 650-328-1890-103
E-mail:

[email protected]

1836 Bay Road Suite B
Suite B
EAST PALO ALTO, California 94303-1311
- Fair Housing Pre-Purchase Education Workshops


- Mortgage Delinquency and Default Resolution Counseling


- Pre-purchase Counseling
- Pre-purchase Homebuyer Education Workshops
- Rental Housing Workshops
- Resolving/Preventing Mortgage Delinquency Workshops
SPRINGBOARD-EL CAJON
Phone: 800-947-3752
Toll-free: 800-947-3752
E-mail:

[email protected]


Website: homeownership.org
1150 Broadway, Suite 235
EL CAJON, California 92021-4859

- Mortgage Delinquency and Default Resolution Counseling


- Pre-purchase Counseling
- Rental Housing Counseling
CALIFORNIA RURAL LEGAL ASSISTANCE-EL CENTRO
Phone:760-353-0220Website: www.crla.org
449 Broadway
EL CENTRO, California 92243-2415
- Fair Housing Pre-Purchase Education Workshops
- Rental Housing Counseling
- Services for Homeless Counseling
INLAND FAIR HOUSING AND MEDIATION BOARD - EL CENTRO BRANCH (IMPERIAL COUNTY)
Phone: 760-482-5773
Toll-free: 800-321-0911
Fax: 760-482-5914
444 S. 8th St., Suite C-1A
EL CENTRO, California 92243-3236

- Mortgage Delinquency and Default Resolution Counseling


- Pre-purchase Homebuyer Education Workshops
- Rental Housing Counseling
NATIONAL ASSOCIATION OF REAL ESTATE BROKERS-INVESTMENT DIVISION, INC
Phone: 510-268-9792
E-mail:

[email protected]


Website: www.nidonline.org
2200 Powell Street, Suite 530
EMERYVILLE, California 94608-1876
- Fair Housing Pre-Purchase Education Workshops
- Financial Management/Budget Counseling
- Home Improvement and Rehabilitation Counseling


- Mortgage Delinquency and Default Resolution Counseling


- Non-Delinquency Post Purchase Workshops
- Pre-purchase Counseling
- Pre-purchase Homebuyer Education Workshops
- Predatory Lending Education Workshops
- Rental Housing Counseling
- Services for Homeless Counseling
NID-HCA CARLISLE
Phone: 510-268-9792
Fax: 510-268-8776
E-mail:

[email protected]


Website: www.nidonline.org & www.makingyourhomeaffordable.org
2200 Powell Street
Watergate Towers; Suite 530
EMERYVILLE, California 94608-1809
- Fair Housing Pre-Purchase Education Workshops
- Financial Management/Budget Counseling
- Home Improvement and Rehabilitation Counseling


- Mortgage Delinquency and Default Resolution Counseling


- Non-Delinquency Post Purchase Workshops
- Pre-purchase Counseling
- Pre-purchase Homebuyer Education Workshops
- Predatory Lending Education Workshops
- Rental Housing Counseling
- Services for Homeless Counseling
COMMUNITY HOUSING WORKS
Phone: 760-432-6878
Fax:760-432-6883Website: www.chworks.org
1820 S. Escondido Blvd., Suite 101
ESCONDIDO, California 92025-6535
- Financial Management/Budget Counseling
- Home Improvement and Rehabilitation Counseling


- Mortgage Delinquency and Default Resolution Counseling


- Non-Delinquency Post Purchase Workshops
- Pre-purchase Counseling
- Pre-purchase Homebuyer Education Workshops
PACIFIC COMMUNITY SERVICES FAIRFIELD
Phone: 925-439-1056
Toll-free: 800-914-6874
Fax: 925-439-0831
1125 Missouri St., Ste. 212
FAIRFIELD, California 94533-6000

- Mortgage Delinquency and Default Resolution Counseling


- Pre-purchase Counseling
- Rental Housing Counseling
CONSUMER CREDIT COUNSELING SERVICE OF ORANGE COUNTY
Phone: 714-547-2227
Toll-free: 866-784-2227
Fax: 714-245-1690
E-mail:

[email protected]


Website: www.cccsoc.org
18430 Brookhurst St., Suite 202C
Valley Gardens Center Executive Suites
FOUNTAIN VALLEY, California 92708-6760
- Financial Management/Budget Counseling
- Financial, Budgeting and Credit Repair Workshops
- Home Improvement and Rehabilitation Counseling


- Mortgage Delinquency and Default Resolution Counseling


- Non-Delinquency Post Purchase Workshops
- Pre-purchase Counseling
- Pre-purchase Homebuyer Education Workshops
- Rental Housing Counseling
- Rental Housing Workshops
- Resolving/Preventing Mortgage Delinquency Workshops
- Services for Homeless Counseling
MONEY MANAGEMENT INTERNATIONAL FREMONT
Phone: 866-232-9080
Toll-free: 866-232-9080
Fax: 866-921-5129
E-mail:

[email protected]


Website: www.moneymanagement.org
3100 Mowry Ave Ste 403A
FREMONT, California 94538-1528

- Mortgage Delinquency and Default Resolution Counseling


- Non-Delinquency Post Purchase Workshops
- Pre-purchase Counseling
- Pre-purchase Homebuyer Education Workshops
- Rental Housing Counseling
PROJECT SENTINEL
Phone: 510-574-2270
Toll-free: 888-331-3332
Fax: 510-574-2275
E-mail:

[email protected]


Website: www.housing.org
39155 Liberty Street Suite D440
FREMONT, California 94538-1520
- Fair Housing Pre-Purchase Education Workshops
- Financial Management/Budget Counseling


- Mortgage Delinquency and Default Resolution Counseling


- Non-Delinquency Post Purchase Workshops
- Pre-purchase Counseling
- Pre-purchase Homebuyer Education Workshops
- Predatory Lending Education Workshops
- Rental Housing Counseling
- Services for Homeless Counseling
CALIFORNIA RURAL LEGAL ASSISTANCE-FRESNO
Phone:559-441-8721Website: www.crla.org
2115 Kern Street, suite 370
FRESNO, California 93721-2109
- Fair Housing Pre-Purchase Education Workshops
- Rental Housing Counseling
CLEARPOINT FINANCIAL SOLUTIONS INC.
Phone: 800-750-2227
Toll-free: 559-454-1700
Fax: 559-453-2794
E-mail:

[email protected]


Website: www.clearpointccs.org
4969 E McKinley Ave
Suite 107
-
-
Fresno, California 93727+1968

- Mortgage Delinquency and Default Resolution Counseling


- Non-Delinquency Post Purchase Workshops
- Pre-purchase Counseling
- Pre-purchase Homebuyer Education Workshops
- Predatory Lending Education Workshops
- Rental Housing Counseling
COMMUNITY HOUSING COUNCIL OF FRESNO
Phone: 559-221-6919
Fax: 559-221-6923
E-mail:

[email protected]


Website: www.chcfresno.org
4270 N. Blackstone Ave., Suite 110
FRESNO, California 93726-1907

- Mortgage Delinquency and Default Resolution Counseling


- Pre-purchase Counseling
- Pre-purchase Homebuyer Education Workshops
HOUSING AUTHORITY OF THE CITY OF FRESNO
Phone: 559-443-8400-4432
Fax: 559-445-8922
E-mail:

[email protected]


Website: www.fresnohousing.org
1331 Fulton Mall
709 W. California Ave.
Fresno, CA 93706
FRESNO, California 93721-1630

- Mortgage Delinquency and Default Resolution Counseling


- Pre-purchase Counseling
- Pre-purchase Homebuyer Education Workshops
- Rental Housing Counseling
- Services for Homeless Counseling
SPRINGBOARD - FRESNO
Phone: 800-947-3752
Toll-free: 800-947-3752
E-mail:

[email protected]


Website: www.homeownership.org
443 E. Shields Ave., Suite 18
FRESNO, California 93704-4649
- Fair Housing Pre-Purchase Education Workshops
- Financial Management/Budget Counseling


- Mortgage Delinquency and Default Resolution Counseling


- Non-Delinquency Post Purchase Workshops
- Pre-purchase Counseling
- Pre-purchase Homebuyer Education Workshops
- Rental Housing Counseling
CALIFORNIA RURAL LEGAL ASSISTANCE-GILROY
Phone:408-847-1408Website: www.crla.org
7365 Monterey Road, Suite H
GILROY, California 95020-6937
- Fair Housing Pre-Purchase Education Workshops
- Rental Housing Counseling
CONSUMER CREDIT COUNSELING SERVICE OF VENTURA
Phone: 800-540-2227
Toll-free: 800-540-2227
Fax: 805-383-7722
E-mail:

[email protected]


Website: www.gotdebt.org
8339 Church Street, Suite 106
GILROY, California 95020-4450

- Mortgage Delinquency and Default Resolution Counseling


- Pre-purchase Counseling
- Rental Housing Counseling
PROJECT SENTINEL
Phone: 408-842-7740
Toll-free: 888-331-3332
Fax: 408-842-8054
E-mail:

[email protected]


Website: www.housing.org
7800 Arroyo Circle, Bldg A
GILROY, California 95020-7346
- Fair Housing Pre-Purchase Education Workshops
- Financial Management/Budget Counseling


- Mortgage Delinquency and Default Resolution Counseling


- Non-Delinquency Post Purchase Workshops
- Pre-purchase Counseling
- Pre-purchase Homebuyer Education Workshops
- Predatory Lending Education Workshops
- Rental Housing Counseling
- Services for Homeless Counseling
CLEARPOINT FINANCIAL SOLUTIONS INC.
Phone: 800-750-2227
Toll-free: 323-890-9500
Fax: 818-662-0843
E-mail:

[email protected]


Website: www.clearpointccs.org
200 N Maryland Ave Ste 102
-
-
-
Glendale, California 91206+4275

- Mortgage Delinquency and Default Resolution Counseling


- Non-Delinquency Post Purchase Workshops
- Pre-purchase Counseling
- Pre-purchase Homebuyer Education Workshops
- Predatory Lending Education Workshops
- Rental Housing Counseling
CLEARPOINT FINANCIAL SOLUTIONS INC.
Phone: 323-890-9500
Toll-free: 323-890-9500
Fax: 323-890-9590
E-mail:

[email protected]


Website: www.clearpointccs.org
16800 Devonshire St
Suite 301
-
-
Granada Hills, California 91344+7403

- Mortgage Delinquency and Default Resolution Counseling


- Non-Delinquency Post Purchase Workshops
- Pre-purchase Counseling
- Pre-purchase Homebuyer Education Workshops
- Predatory Lending Education Workshops
- Rental Housing Counseling
EDEN COUNCIL FOR HOPE AND OPPORTUNITY (ECHO)
Phone: 510-581-9380
Toll-free: 855-ASK-ECHO
Fax: 510-537-4793
E-mail:

[email protected]


Website: www.echofairhousing.org
770 A St
HAYWARD, California 94541-3956

- Mortgage Delinquency and Default Resolution Counseling


- Pre-purchase Counseling
- Rental Housing Counseling
SPRINGBOARD- HEMET
Phone: 800-947-3752
Toll-free: 800-947-3752
Fax: 951-781-8027
E-mail:

[email protected]


Website: homeownership.org
1555 West Florida Avenue
HEMET, California 92543-3814

- Mortgage Delinquency and Default Resolution Counseling


- Pre-purchase Counseling
- Rental Housing Counseling
INLAND FAIR HOUSING AND MEDIATION BOARD - INDIO BRANCH (RIVERSIDE COUNTY)
Phone: 760-775-3151
Toll-free: 800-321-0911
45-110 Oasis St.
INDIO, California 92201-4334

- Mortgage Delinquency and Default Resolution Counseling


- Rental Housing Counseling
NACA (NEIGHBORHOOD ASSISTANCE CORPORATION OF AMERICA) LOS ANGELES, CA
Phone: 310-412-2600
Toll-free: 888-297-5568
E-mail:

[email protected]


Website: www.naca.com
241 South Market Street
INGLEWOOD, California 90301-2305
- Fair Housing Pre-Purchase Education Workshops
- Financial Management/Budget Counseling


- Mortgage Delinquency and Default Resolution Counseling


- Non-Delinquency Post Purchase Workshops
- Pre-purchase Counseling
- Pre-purchase Homebuyer Education Workshops
- Predatory Lending Education Workshops
CONSUMER CREDIT COUNSELING SERVICE OF ORANGE COUNTY
Phone: 714-547-2227
Toll-free: 866-784-2227
Fax: 714-245-1690
E-mail:

[email protected]


Website: www.cccsoc.org
23046 Avenida de la Carlota, Suite 600
LAGUNA HILLS, California 92653-1537
- Financial Management/Budget Counseling
- Financial, Budgeting and Credit Repair Workshops
- Home Improvement and Rehabilitation Counseling


- Mortgage Delinquency and Default Resolution Counseling


- Non-Delinquency Post Purchase Workshops
- Pre-purchase Counseling
- Pre-purchase Homebuyer Education Workshops
- Rental Housing Counseling
- Rental Housing Workshops
- Resolving/Preventing Mortgage Delinquency Workshops
- Services for Homeless Counseling
CLEARPOINT FINANCIAL SOLUTIONS
Phone: 877-877-1995
Toll-free: 877-877-1995
E-mail:

[email protected]


Website: www.clearpointccs.org
4010 Watson Plaza Drive, Suite 225
LAKEWOOD, California 90712-4044

- Mortgage Delinquency and Default Resolution Counseling


- Pre-purchase Counseling
- Rental Housing Counseling
- Services for Homeless Counseling
CALIFORNIA RURAL LEGAL ASSISTANCE-LAMONT
Phone:559-444-0877Website: www.crla.org
9715 Main Street
LAMONT, California 93241-1401
- Fair Housing Pre-Purchase Education Workshops
- Rental Housing Counseling
EDEN COUNCIL FOR HOPE AND OPPORTUNITY (ECHO)
Phone: 925-449-7340
Fax: 925-449-0704
E-mail:

[email protected]


Website: www.echofairhousing.org
3311 Pacific Avenue
LIVERMORE, California 94550-7007

- Mortgage Delinquency and Default Resolution Counseling


- Pre-purchase Counseling
- Rental Housing Counseling
TRI-VALLEY HOUSING OPPORTUNITY CENTER
Phone: 925-373-3130-301
Fax: 925-373-3133
E-mail:

[email protected]


Website: www.tvhoc.org
141 N. Livermore Avenue
Suite A
LIVERMORE, California 94550-3117

- Mortgage Delinquency and Default Resolution Counseling


- Non-Delinquency Post Purchase Workshops
- Pre-purchase Counseling
- Pre-purchase Homebuyer Education Workshops
HOME PRESERVATION AND PREVENTION (HPP CARES)
Phone: 562-424-4477
Fax: 562-424-4471
E-mail:

[email protected]


Website: www.hppcares.org
4120 N ATLANTIC AVE
LONG BEACH, California 90807-2910
- Financial Management/Budget Counseling


- Mortgage Delinquency and Default Resolution Counseling


- Pre-purchase Counseling
- Pre-purchase Homebuyer Education Workshops
- Rental Housing Counseling
- Rental Housing Workshops
- Resolving/Preventing Mortgage Delinquency Workshops
- Reverse Mortgage Counseling
NID-HCA LONG BEACH
Phone: 562-496-2100
Fax: 562-684-0644
E-mail:

[email protected]


Website: www.nidonline.org & www.makingyourhomeaffordable.org
4127 Norse Way
LONG BEACH, California 90808-1532
- Fair Housing Pre-Purchase Education Workshops
- Financial Management/Budget Counseling


- Mortgage Delinquency and Default Resolution Counseling


- Non-Delinquency Post Purchase Workshops
- Pre-purchase Counseling
- Pre-purchase Homebuyer Education Workshops
- Rental Housing Counseling
- Reverse Mortgage Counseling
- Services for Homeless Counseling
OPERATION HOPE INC.
Phone: 562-218-5011
E-mail:

[email protected]


Website: www.operationhope.org
1900 Atlantic Avenue
LONG BEACH, California 90806-5502
- Financial Management/Budget Counseling


- Mortgage Delinquency and Default Resolution Counseling


- Non-Delinquency Post Purchase Workshops
- Pre-purchase Counseling
- Pre-purchase Homebuyer Education Workshops
SPRINGBOARD- LONG BEACH
Phone: 800-947-3752
Toll-free: 800-947-3752
E-mail:

[email protected]


Website: homeownership.org
3363 Linden Avenue, Suite A
LONG BEACH, California 90807-4579
- Financial Management/Budget Counseling


- Mortgage Delinquency and Default Resolution Counseling


- Pre-purchase Counseling
- Rental Housing Counseling
EAST LA COMMUNITY CORPORATION (ELACC)
Phone: 323-269-4214
Toll-free: 692-269-2646
Fax: 323-261-1065
E-mail:

[email protected]


Website: www.elacc.org
530 South Boyle Avenue
LOS ANGELES, California 90033-3817
- Financial Management/Budget Counseling


- Mortgage Delinquency and Default Resolution Counseling


- Non-Delinquency Post Purchase Workshops
- Pre-purchase Counseling
- Pre-purchase Homebuyer Education Workshops
KOREAN CHURCHES FOR COMMUNITY DEVELOPMENT
Phone: 213-985-1500
E-mail:

[email protected]


Website: www.kccd.org
3550 Willshire Blvd, Suite 736
LOS ANGELES, California 90010-2426
- Financial Management/Budget Counseling


- Mortgage Delinquency and Default Resolution Counseling


- Pre-purchase Counseling
- Pre-purchase Homebuyer Education Workshops
KOREAN RESOURCE CENTER
Phone: 323-937-3718-114
E-mail:

[email protected]


Website: www.krcla.org
900 S. Crenshaw Blvd
LOS ANGELES, California 90019-1937

- Mortgage Delinquency and Default Resolution Counseling

LOS ANGELES NEIGHBORHOOD HOUSING SERVICES, INC
Phone: 213-381-2862
Toll-free: 888-895-2467
Fax: 213-406-6080
E-mail:

[email protected]


Website: www.lanhs.org
3926 Wilshire Blvd. Suite 200
LOS ANGELES, California 90010-3303
- Financial Management/Budget Counseling
- Home Improvement and Rehabilitation Counseling


- Mortgage Delinquency and Default Resolution Counseling


- Non-Delinquency Post Purchase Workshops
- Pre-purchase Counseling
- Pre-purchase Homebuyer Education Workshops
- Predatory Lending Education Workshops
NEW ECONOMICS FOR WOMEN
Phone: 213-483-2060
Fax: 213-483-7848
E-mail:

[email protected]


Website: www.neweconomicsforwomen.org
303 South Loma Drive
LOS ANGELES, California 90017-1103

- Mortgage Delinquency and Default Resolution Counseling


- Pre-purchase Counseling
- Pre-purchase Homebuyer Education Workshops
NID-HCA REEVES
Phone: 323-299-4067
Fax: 323-299-4054
E-mail:

[email protected]


Website: www.nidonline.org & www.makingyourhomeaffordable.org
4602 Crenshaw Boulevard
LOS ANGELES, California 90043-1210
- Fair Housing Pre-Purchase Education Workshops
- Financial Management/Budget Counseling
- Home Improvement and Rehabilitation Counseling


- Mortgage Delinquency and Default Resolution Counseling


- Non-Delinquency Post Purchase Workshops
- Pre-purchase Counseling
- Pre-purchase Homebuyer Education Workshops
- Predatory Lending Education Workshops
- Rental Housing Counseling
- Services for Homeless Counseling
OPERATION HOPE, INC
Phone: 213-891-2900
E-mail:

[email protected]


Website: www.asite.com
707 Wilshire Blvd
Suite 3030
LOS ANGELES, California 90017-3501

- Mortgage Delinquency and Default Resolution Counseling


- Non-Delinquency Post Purchase Workshops
- Pre-purchase Counseling
- Pre-purchase Homebuyer Education Workshops
OPERATION HOPE, INC.
Phone: 323-290-2405
Fax: 323-290-2415
E-mail: dora.colbe

[email protected]


Website: www.operationhope.org
3721 S. La Brea Ave.
LOS ANGELES, California 90016-5309
- Financial Management/Budget Counseling


- Mortgage Delinquency and Default Resolution Counseling


- Non-Delinquency Post Purchase Workshops
- Pre-purchase Counseling
- Pre-purchase Homebuyer Education Workshops
SHALOM CENTER FOR T.R.E.E. OF LIFE
Phone: 213-380-3700
Fax: 714-242-6647
E-mail:

[email protected]

2975 Wilshire Blvd Suite 415
Suite 415
LOS ANGELES, California 90010-1112
- Fair Housing Pre-Purchase Education Workshops
- Financial Management/Budget Counseling
- Non-Delinquency Post Purchase Workshops
- Pre-purchase Counseling
- Pre-purchase Homebuyer Education Workshops
- Predatory Lending Education Workshops
- Rental Housing Counseling
THAI COMMUNITY DEVELOPMENT CORP.
Phone: 323-468-2555
Fax: 323-461-4488
E-mail:

[email protected]


Website: www.thaicdc.org
6376 Yucca Street, Suite B
LOS ANGELES, California 90028-5037

- Mortgage Delinquency and Default Resolution Counseling


- Resolving/Preventing Mortgage Delinquency Workshops
WATTS CENTURY LATINO ORG.
Phone: 323-564-9140
Fax: 323-564-0524
E-mail:

[email protected]


Website: www.wattcenturylatino.org
10360 Wilmington Ave
LOS ANGELES, California 90002-3701

- Mortgage Delinquency and Default Resolution Counseling


- Non-Delinquency Post Purchase Workshops
- Pre-purchase Counseling
- Pre-purchase Homebuyer Education Workshops
WEST ANGELES COMMUNITY DEVELOPMENT CORP.
Phone: 323-751-3440-19
Fax: 323-751-7631
E-mail:

[email protected]


Website: www.westangelescdc.org
6028 Crenshaw Blvd.
LOS ANGELES, California 90043-3904
- Financial Management/Budget Counseling


- Mortgage Delinquency and Default Resolution Counseling


- Pre-purchase Counseling
- Pre-purchase Homebuyer Education Workshops
CALIFORNIA RURAL LEGAL ASSISTANCE-MADERA
Phone:559-674-5671Website: www.crla.org
126 North B Street
MADERA, California 93638-3219
- Fair Housing Pre-Purchase Education Workshops
- Pre-purchase Counseling
- Predatory Lending Education Workshops
- Rental Housing Counseling
CALIFORNIA RURAL LEGAL ASSISTANCE-MARYSVILLE OFFICE
Phone:530-742-5191Website: www.crla.org
511 D Street
MARYSVILLE, California 95901-5525
- Fair Housing Pre-Purchase Education Workshops


- Mortgage Delinquency and Default Resolution Counseling


- Non-Delinquency Post Purchase Workshops
- Pre-purchase Counseling
- Pre-purchase Homebuyer Education Workshops
- Predatory Lending Education Workshops
- Rental Housing Counseling
- Services for Homeless Counseling
OPERATION HOPE, INC.
Phone: 323-771-6126
E-mail:

[email protected]


Website: www.operationhope.org
4449 E. Slauson Ave.
MAYWOOD, California 90270-2943
- Financial Management/Budget Counseling


- Mortgage Delinquency and Default Resolution Counseling


- Non-Delinquency Post Purchase Workshops
- Pre-purchase Counseling
- Pre-purchase Homebuyer Education Workshops
CLEARPOINT FINANCIAL SOLUTIONS INC.
Phone: 800-750-2227
Toll-free: 800-750-2227
Fax: 209-723-0149
E-mail:

[email protected]


Website: www.clearpointccs.org
3351 M Street, Suite 100
MERCED, California 95348-2732

- Mortgage Delinquency and Default Resolution Counseling


- Non-Delinquency Post Purchase Workshops
- Pre-purchase Counseling
- Pre-purchase Homebuyer Education Workshops
- Predatory Lending Education Workshops
- Rental Housing Counseling
SPRINGBOARD - MISSION VIEJO
Phone: 800-947-3752
Toll-free: 800-947-3752
E-mail:

[email protected]


Website: www.homeownership.org
28570 Marquerite Parkway, Suite 210-212
MISSION VIEJO, California 92692-3713
- Financial Management/Budget Counseling


- Mortgage Delinquency and Default Resolution Counseling


- Non-Delinquency Post Purchase Workshops
- Pre-purchase Counseling
- Rental Housing Counseling
CALIFORNIA RURAL LEGAL ASSISTANCE-MODESTO
Phone:209-577-3811Website: www.crla.org
1111 I Street, Suite 310
MODESTO, California 95354-2347
- Fair Housing Pre-Purchase Education Workshops
- Predatory Lending Education Workshops
- Rental Housing Counseling
CLEARPOINT FINANCIAL SOLUTIONS INC.
Phone: 877-877-1995
Toll-free: 877-877-1995
E-mail:

[email protected]


Website: www.clearpointccs.org
1101 Sylvan Ave
Suite C101
-
-
MODESTO, California 95350-1607

- Mortgage Delinquency and Default Resolution Counseling


- Non-Delinquency Post Purchase Workshops
- Pre-purchase Counseling
- Pre-purchase Homebuyer Education Workshops
- Predatory Lending Education Workshops
- Rental Housing Counseling
COMMUNITY HOUSING AND SHELTER SERVICES
Phone: 209-527-0444
Fax:209-575-9818Website:
936 McHenry Ave. Rm Suite131
MODESTO, California 95350-5417

- Mortgage Delinquency and Default Resolution Counseling


- Rental Housing Counseling
- Services for Homeless Counseling
HABITAT FOR HUMANITY, STANISLAUS COUNTY
Phone: 209-575-4585
Fax: 209-575-0755
E-mail:

[email protected]


Website: www.stanislaushabitat.org
630 Kearney Avenue
MODESTO, California 95350-5714
- Non-Delinquency Post Purchase Workshops
- Pre-purchase Counseling
- Pre-purchase Homebuyer Education Workshops
PROJECT SENTINEL
Phone: 209-236-1577
Toll-free: 888-331-3332
Fax: 209-236-1578
E-mail:

[email protected]


Website: www.housing.org
1409 H Street
MODESTO, California 95354-2531
- Fair Housing Pre-Purchase Education Workshops
- Financial Management/Budget Counseling


- Mortgage Delinquency and Default Resolution Counseling


- Non-Delinquency Post Purchase Workshops
- Pre-purchase Counseling
- Pre-purchase Homebuyer Education Workshops
- Predatory Lending Education Workshops
- Rental Housing Counseling
- Services for Homeless Counseling
MONTEBELLO HOUSING DEVELOPMENT CORP.
Phone: 323-722-3955
Fax: 323-722-3837
E-mail:

[email protected]


Website: mtbhousingcorp.com
1619 Paramount Blvd
MONTEBELLO, California 90640-2133

- Mortgage Delinquency and Default Resolution Counseling


- Non-Delinquency Post Purchase Workshops
- Pre-purchase Counseling
- Pre-purchase Homebuyer Education Workshops
CALIFORNIA RURAL LEGAL ASSISTANCE-MONTEREY
Phone:831-375-0505Website: www.crla.org
2100 Garden Road, Suite D
MONTEREY, California 93940-5392
- Fair Housing Pre-Purchase Education Workshops
CONSUMER CREDIT COUNSELING SERVICE OF VENTURA
Phone: 800-540-2227
Toll-free: 800-540-2227
Fax: 805-383-7722
E-mail:

[email protected]


Website: www.gotdebt.org
801 Lighthouse Avenue, suite 106
MONTEREY, California 93940-1047

- Mortgage Delinquency and Default Resolution Counseling


- Pre-purchase Counseling
- Rental Housing Counseling
FAIR HOUSING COUNCIL OF RIVERSIDE COUNTY, INC.
Phone: 951-653-8314
Fax: 951-653-1884
E-mail:

[email protected]


Website: www.fairhousing.net
23890 Allessandro Blvd Suite A-1
MORENO VALLEY, California 92553-8801
- Fair Housing Pre-Purchase Education Workshops
- Pre-purchase Homebuyer Education Workshops
- Rental Housing Counseling
PROJECT SENTINEL
Phone: 408-465-2330
17666 Crest Ave
MORGAN HILL, California 95037-4245

- Mortgage Delinquency and Default Resolution Counseling


- Pre-purchase Counseling
- Rental Housing Counseling
CATHOLIC CHARITIES OF THE EAST BAY
Phone: 925-771-8250
Fax: 510-451-6998
E-mail:

[email protected]

433 Jefferson St.
OAKLAND, California 94607-3539

- Mortgage Delinquency and Default Resolution Counseling


- Pre-purchase Counseling
- Rental Housing Counseling
EDEN COUNCIL FOR HOPE AND OPPORTUNITY (ECHO)
Phone: 510-581-9380
Fax: 510-763-3736
E-mail:

[email protected]


Website: www.echofairhousing.org
1305 Franklin St Ste 305
OAKLAND, California 94612-3222

- Mortgage Delinquency and Default Resolution Counseling


- Pre-purchase Counseling
- Rental Housing Counseling
MONEY MANAGEMENT INTERNATIONAL OAKLAND
Phone: 866-232-9080
Toll-free: 866-232-9080
Fax: 866-921-5129
E-mail:

[email protected]


Website: www.moneymanagement.org
7677 Oakport St Ste 700
OAKLAND, California 94621-1997
- Financial Management/Budget Counseling


- Mortgage Delinquency and Default Resolution Counseling


- Non-Delinquency Post Purchase Workshops
- Pre-purchase Counseling
- Pre-purchase Homebuyer Education Workshops
- Rental Housing Counseling
NACA (NEIGHBORHOOD ASSISTANCE CORPORATION OF AMERICA) OAKLAND, CA
Phone: 510-652-6622
Toll-free: 888-297-5568
E-mail:

[email protected]


Website: www.naca.com
3801-3805 Broadway
OAKLAND, California 94611-5635
- Fair Housing Pre-Purchase Education Workshops
- Financial Management/Budget Counseling


- Mortgage Delinquency and Default Resolution Counseling


- Non-Delinquency Post Purchase Workshops
- Pre-purchase Counseling
- Pre-purchase Homebuyer Education Workshops
- Predatory Lending Education Workshops
OPERATION HOPE, INC
Phone: 510-535-6700
E-mail:

[email protected]


Website: www.operationhope.org
3062 E. 9th St.
OAKLAND, California 94601-2937

- Mortgage Delinquency and Default Resolution Counseling


- Pre-purchase Counseling
- Pre-purchase Homebuyer Education Workshops
THE SPANISH SPEAKING UNITY COUNCIL OF ALAMEDA COUNTY, INC. (THE UNITY COUNCIL)
Phone: 510-535-6943
Fax: 510-532-5983
E-mail:

[email protected]


Website: www.unitycouncil.org
3301 East 12th Street Suite 101
Suite 101
OAKLAND, California 94601-2943
- Financial Management/Budget Counseling


- Mortgage Delinquency and Default Resolution Counseling


- Non-Delinquency Post Purchase Workshops
- Pre-purchase Counseling
- Pre-purchase Homebuyer Education Workshops
- Predatory Lending Education Workshops
CALIFORNIA RURAL LEGAL ASSISTANCE-OCEANSIDE
Phone:760-966-0511Website: www.crla.og
215 South Coast Highway, Suite 201
OCEANSIDE, California 92054-3100
- Fair Housing Pre-Purchase Education Workshops
- Rental Housing Counseling
FAITH BASED COMMUNITY DEVELOPMENT CORPORATION
Phone: 760-721-2117
Fax: 760-435-9025
E-mail:

[email protected]


Website: www.fbcdc.org
2195 Oceanside Blvd
Oceanside, California 92054-4405

- Mortgage Delinquency and Default Resolution Counseling


- Pre-purchase Counseling
- Pre-purchase Homebuyer Education Workshops
MONEY MANAGEMENT INTERNATIONAL OCEANSIDE
Phone: 866-232-9080
Toll-free: 866-232-9080
Fax: 866-921-5129
E-mail:

[email protected]


Website: www.moneymanagement.org
1949 Avenida Del Oro Ste 104
OCEANSIDE, California 92056-5829
- Financial Management/Budget Counseling


- Mortgage Delinquency and Default Resolution Counseling


- Non-Delinquency Post Purchase Workshops
- Pre-purchase Counseling
- Pre-purchase Homebuyer Education Workshops
- Rental Housing Counseling
NEIGHBORHOOD PARTNERSHIP HOUSING SERVICES, INC.
Phone: 909-988-5979
E-mail:

[email protected]


Website: www.asite.com
320 W G St
Suite 103
Ontario, California 91762-3233
- Financial Management/Budget Counseling
- Home Improvement and Rehabilitation Counseling


- Mortgage Delinquency and Default Resolution Counseling


- Non-Delinquency Post Purchase Workshops
- Pre-purchase Counseling
- Pre-purchase Homebuyer Education Workshops
- Predatory Lending Education Workshops
COMMUNITY HOUSING AND CREDIT COUNSELING CENTER
Phone: 530-865-4620
Fax: 530-865-1299
E-mail:

[email protected]

902 Sixth Street
ORLAND, California 95963-1631

- Mortgage Delinquency and Default Resolution Counseling


- Pre-purchase Counseling
- Rental Housing Counseling
CALIFORNIA RURAL LEGAL ASSISTANCE-OXNARD
Phone:805-486-1068Website: www.crla.org
338 South A Street
OXNARD, California 93030-5805
- Fair Housing Pre-Purchase Education Workshops


- Mortgage Delinquency and Default Resolution Counseling


- Predatory Lending Education Workshops
- Rental Housing Counseling
CONSUMER CREDIT COUNSELING SERVICE OF VENTURA
Phone: 800-540-2227
Toll-free: 800-540-2227
Fax: 805-383-7722
E-mail:

[email protected]


Website: www.gotdebt.org
750 W. Gonzales Rd., Ste. 160
OXNARD, California 93036-0701

- Mortgage Delinquency and Default Resolution Counseling


- Pre-purchase Counseling
- Rental Housing Counseling
FAIR HOUSING COUNCIL OF RIVERSIDE COUNTY, INC.
Phone: 760-864-1541
Toll-free: 800-655-1541
Fax: 951-682-0262
E-mail:

[email protected]


Website: www.fairhousing.net
655 North Palm Canyon Drive Suite 202
PALM SPRINGS, California 92262-5529
- Fair Housing Pre-Purchase Education Workshops
- Pre-purchase Homebuyer Education Workshops
- Rental Housing Counseling
SPRINGBOARD- PALM SPRINGS
Phone: 800-947-3752
Toll-free: 800-947-3752
E-mail:

[email protected]


Website: www.homeownership.org
1001 South Palm Canyon, Ste 103
PALM SPRINGS, California 92264-8348
- Financial Management/Budget Counseling


- Mortgage Delinquency and Default Resolution Counseling


- Pre-purchase Counseling
- Rental Housing Counseling
CLEARPOINT FINANCIAL SOLUTIONS INC.
Phone: 800-750-2227
Toll-free: 323-890-9500
Fax: 661-265-8508
E-mail:

[email protected]


Website: www.clearpointccs.org
1605 E Palmdale Blvd
Suite E
-
-
Palmdale, California 93550+4882

- Mortgage Delinquency and Default Resolution Counseling


- Non-Delinquency Post Purchase Workshops
- Pre-purchase Counseling
- Pre-purchase Homebuyer Education Workshops
- Predatory Lending Education Workshops
- Rental Housing Counseling
AVENIDAS
Phone: 650-289-5433
Fax: 650-326-3048
E-mail:

[email protected]


Website: www.avenidas.org
450 Bryant St
PALO ALTO, California 94301-1701

- Mortgage Delinquency and Default Resolution Counseling


- Non-Delinquency Post Purchase Workshops
- Pre-purchase Counseling
- Pre-purchase Homebuyer Education Workshops
EDEN COUNCIL FOR HOPE AND OPPORTUNTIY (ECHO)
Phone: 650-327-1718
E-mail:

[email protected]


Website: www.echofairhousing.org
475 Kingsley Ave
PALO ALTO, California 94301-3222
- Fair Housing Pre-Purchase Education Workshops
CALIFORNIA RURAL LEGAL ASSISTANCE-PASO ROBLES
Phone:805-239-3708Website: www.crla.org
3350 Park Street
PASO ROBLES, California 93446
- Fair Housing Pre-Purchase Education Workshops
- Pre-purchase Counseling
- Rental Housing Counseling
CONSUMER CREDIT COUNSELING SERVICE OF VENTURA
Phone: 800-540-2227
Toll-free: 800-540-2227
Fax:805-383-7722Website: www.gotdebt.org
845 Spring Street
PASO ROBLES, California 93446-2842

- Mortgage Delinquency and Default Resolution Counseling


- Pre-purchase Counseling
- Rental Housing Counseling
PACIFIC COMMUNITY SERVICES, INC.
Phone: 925-439-1056
Toll-free: 800-914-6874
Fax: 925-439-0831
E-mail:

[email protected]


Website: www.pcsi.org
329 Railroad Avenue
PITTSBURG, California 94565-2245
- Fair Housing Pre-Purchase Education Workshops


- Mortgage Delinquency and Default Resolution Counseling


- Non-Delinquency Post Purchase Workshops
- Pre-purchase Counseling
- Pre-purchase Homebuyer Education Workshops
- Rental Housing Counseling
HOMETOWN COMMUNITY DEVELOPMENT CORP, DBA HOMESTRONG USA
Phone: 877-647-8764
Toll-free: 877-647-8764
E-mail:

[email protected]


Website: www.homestrongusa.org
8711 Monroe Court, Suite A
RANCHO CUCAMONGA, California 91730-4898

- Mortgage Delinquency and Default Resolution Counseling


- Pre-purchase Counseling
- Pre-purchase Homebuyer Education Workshops
- Resolving/Preventing Mortgage Delinquency Workshops
INLAND FAIR HOUSING AND MEDIATION BOARD
Phone: 909-984-2254-114
Toll-free: 800-321-0911
Fax: 909-460-0274
E-mail:

[email protected]


Website: www.inmedbd.com
10681 Foothill Blvd., Suite 101
City Center Building
RANCHO CUCAMONGA, California 91730-3830

- Mortgage Delinquency and Default Resolution Counseling


- Pre-purchase Homebuyer Education Workshops
- Rental Housing Counseling
- Services for Homeless Counseling
CLEARPOINT FINANCIAL SOLUTIONS INC.
Phone: 800-750-2227
Toll-free: 800-750-2227
Fax: 916-379-0626
E-mail:

[email protected]


Website: www.clearpointccs.org
1260 Pine Street
REDDING, California 96001-0606

- Mortgage Delinquency and Default Resolution Counseling


- Pre-purchase Counseling
PROJECT SENTINEL
Phone: 650-321-6291
Toll-free: 888-331-3332
E-mail:

[email protected]


Website: www.housing.org
525 Middlefield Road
Suite 200
REDWOOD CITY, California 94063-1623
- Fair Housing Pre-Purchase Education Workshops


- Mortgage Delinquency and Default Resolution Counseling


- Non-Delinquency Post Purchase Workshops
- Pre-purchase Counseling
- Pre-purchase Homebuyer Education Workshops
- Rental Housing Counseling
- Rental Housing Workshops
- Services for Homeless Counseling
COMMUNITY HOUSING DEVELOPMENT CORPORATION OF NORTH RICHMOND
Phone: 510-412-9290
E-mail:

[email protected]


Website: www.asite.com
1535A Fred Jackson Way # A
Richmond, California 94801+1516
- Fair Housing Pre-Purchase Education Workshops


- Mortgage Delinquency and Default Resolution Counseling


- Non-Delinquency Post Purchase Workshops
- Pre-purchase Counseling
- Pre-purchase Homebuyer Education Workshops
- Predatory Lending Education Workshops
- Rental Housing Counseling
RICHMOND NEIGHBORHOOD HOUSING SERVICES, INCO
Phone: 510-237-6459-16
Fax: 510-237-6482
E-mail:

[email protected]


Website: www.eastbaynhs.org
2320 Cutting Blvd.
RICHMOND, California 94804-2842

- Mortgage Delinquency and Default Resolution Counseling


- Pre-purchase Counseling
- Pre-purchase Homebuyer Education Workshops
COMMUNITY CONNECT
Phone: 951-686-4402
Fax: 951-686-7417
E-mail:

[email protected]


Website: www.connectriverside.org/
2060 University Avenue Suite 212
RIVERSIDE, California 92507-5210
- Rental Housing Counseling
- Services for Homeless Counseling
FAIR HOUSING COUNCIL OF RIVERSIDE COUNTY, INC
Phone: 800-655-1812
Toll-free: 800-655-1812
Fax: 951-682-0262
E-mail:

[email protected]


Website: www.fairhousing.net
3933 Mission Inn Ave
RIVERSIDE, California 92501-3219
- Fair Housing Pre-Purchase Education Workshops


- Mortgage Delinquency and Default Resolution Counseling


- Pre-purchase Counseling
- Rental Housing Counseling
- Services for Homeless Counseling
NEIGHBORHOOD HOUSING SERVICES OF THE INLAND EMPIRE, INC.
Phone: 951-530-1790
Fax:951-530-1549Website: www.nhsie.org/
4361 Latham St.
RIVERSIDE, California 92501-1730
- Financial Management/Budget Counseling


- Mortgage Delinquency and Default Resolution Counseling


- Non-Delinquency Post Purchase Workshops
- Pre-purchase Counseling
- Pre-purchase Homebuyer Education Workshops
SPRINGBOARD - SHINE CENTER RIVERSIDE
Phone: 800-947-3752
Toll-free: 800-947-3752
E-mail:

[email protected]


Website: homeownership.org
1605 Spruce Street, Suite 100
RIVERSIDE, California 92507-2400
- Financial Management/Budget Counseling


- Mortgage Delinquency and Default Resolution Counseling


- Pre-purchase Counseling
- Rental Housing Counseling
SPRINGBOARD NON PROFIT CONSUMER CREDIT MANAGEMENT INC - HPF AFFILIATE
Phone: 951-781-0114
Fax: 951-781-8027
E-mail:

[email protected]


Website: www.credit.org
4351 Latham St
NA
NA
NA
Riverside, California 92501+1749
- Financial Management/Budget Counseling


- Mortgage Delinquency and Default Resolution Counseling

SPRINGBOARD NON PROFIT CONSUMER CREDIT MANAGEMENT INC - MAIN OFFICE
Phone: 800-947-3752
Toll-free: 800-947-3752
Fax: 951-328-7718
E-mail:

[email protected]


Website: homeownership.org
4351 Latham Street
RIVERSIDE, California 92501-1749

- Mortgage Delinquency and Default Resolution Counseling


- Pre-purchase Counseling
- Rental Housing Counseling
SPRINGBOARD NON-PROFIT CONSUMER CREDIT MANAGEMENT, INC
Phone: 951-781-0114
Fax: 951-781-8027
E-mail:

[email protected]


Website: www.credit.org
4351 Latham St., Riverside, CA 92501
NA
NA
NA
Riverside, California 92501

- Mortgage Delinquency and Default Resolution Counseling


- Non-Delinquency Post Purchase Workshops
- Pre-purchase Counseling
- Pre-purchase Homebuyer Education Workshops
- Rental Housing Counseling
SPRINGBOARD - ROSEMEAD
Phone: 951-779-7723
Toll-free: 800-947-3752
E-mail:

[email protected]


Website: homeownership.org
3505 N Hart Ave
ROSEMEAD, California 91770-2061

- Mortgage Delinquency and Default Resolution Counseling


- Pre-purchase Counseling
- Rental Housing Counseling
CLEARPOINT FINANCIAL SOLUITONS INC.
Phone: 800-750-2227
Toll-free: 323-890-9500
Fax: 916-921-0159
E-mail:

[email protected]


Website: www.clearpointccs.org
1750 Howe Ave Ste 125
-
-
-
Sacramento, California 95825+3368

- Mortgage Delinquency and Default Resolution Counseling


- Pre-purchase Counseling
- Rental Housing Counseling
GREATER SACRAMENTO URBAN LEAGUE
Phone: 916-487-1200-11
E-mail:

[email protected]


Website: www.gsulhousing.org
3725 Marysville Boulevard Suite 100
SACRAMENTO, California 95838-3761
- Fair Housing Pre-Purchase Education Workshops
- Financial Management/Budget Counseling
- Financial, Budgeting and Credit Repair Workshops


- Mortgage Delinquency and Default Resolution Counseling


- Non-Delinquency Post Purchase Workshops
- Pre-purchase Counseling
- Pre-purchase Homebuyer Education Workshops
- Predatory Lending Education Workshops
- Rental Housing Counseling
- Rental Housing Workshops
- Resolving/Preventing Mortgage Delinquency Workshops
NID-HCA SACRAMENTO REGIONAL OFFICE
Phone: 916-736-2302
Toll-free: 866-920-3111
Fax: 916-452-2297
E-mail:

[email protected]


Website: www.nidonline.org & www.makingyourhomeaffordable.org
3400 Third Avenue Suite 3
Suite 3
SACRAMENTO, California 95817-2811
- Fair Housing Pre-Purchase Education Workshops
- Financial Management/Budget Counseling
- Home Improvement and Rehabilitation Counseling


- Mortgage Delinquency and Default Resolution Counseling


- Non-Delinquency Post Purchase Workshops
- Pre-purchase Counseling
- Pre-purchase Homebuyer Education Workshops
- Predatory Lending Education Workshops
- Rental Housing Counseling
- Services for Homeless Counseling
SACRAMENTO HOME LOAN COUNSELING CENTER
Phone: 916-646-2005
Fax: 916-646-2006
E-mail:

[email protected]


Website: www.hlcc.net
1800 Tribute Road Suite 150
SACRAMENTO, California 95815-4327
- Fair Housing Pre-Purchase Education Workshops
- Financial Management/Budget Counseling


- Mortgage Delinquency and Default Resolution Counseling


- Non-Delinquency Post Purchase Workshops
- Pre-purchase Counseling
- Pre-purchase Homebuyer Education Workshops
- Predatory Lending Education Workshops
SACRAMENTO NEIGHBORHOOD HOUSING SERVICES, INC
Phone: 916-452-5356
E-mail:

[email protected]


Website: www.asite.com
2400 Alhambra Blvd
SACRAMENTO, California 95817-1125
- Home Improvement and Rehabilitation Counseling


- Mortgage Delinquency and Default Resolution Counseling


- Non-Delinquency Post Purchase Workshops
- Pre-purchase Counseling
- Pre-purchase Homebuyer Education Workshops
CALIFORNIA RURAL LEGAL ASSISTANCE-SALINAS
Phone:831-757-5221Website: www.crla.org
3 Williams Road
SALINAS, California 93905-2835
- Fair Housing Pre-Purchase Education Workshops
- Rental Housing Counseling
CONSUMER CREDIT COUNSELING SERVICE OF VENTURA
Phone: 800-540-2227
Toll-free: 800-540-2227
Fax: 805-383-7722
E-mail:

[email protected]


Website: www.gotdebt.org
601 E Romie Ln Ste 9
SALINAS, California 93901-4229

- Mortgage Delinquency and Default Resolution Counseling


- Pre-purchase Counseling
- Rental Housing Counseling
HOUSING RESOURCE CENTER OF MONTEREY COUNTY
Phone: 831-424-9186
Fax: 831-757-7184
E-mail:

[email protected]


Website: www.hrcmc.org
134 E Rossi St
SALINAS, California 93901-2869

- Mortgage Delinquency and Default Resolution Counseling


- Non-Delinquency Post Purchase Workshops
- Pre-purchase Counseling
- Pre-purchase Homebuyer Education Workshops
- Predatory Lending Education Workshops
CLEARPOINT FINANCIAL SOLUTIONS INC.
Phone: 800-750-2227
Toll-free: 800-750-2227
Fax: 909-890-2615
E-mail:

[email protected]


Website: www.clearpointccs.org
242 E Airport Dr Ste 210
-
-
-
San Bernardino, California 92408+3450

- Mortgage Delinquency and Default Resolution Counseling


- Non-Delinquency Post Purchase Workshops
- Pre-purchase Counseling
- Pre-purchase Homebuyer Education Workshops
- Predatory Lending Education Workshops
- Rental Housing Counseling
NEIGHBORHOOD HOUSING SERVICES OF THE INLAND EMPIRE, INC.
Phone: 909-884-6891
Fax: 909-884-6893
E-mail:

[email protected]


Website: www.nhsie.org
1390 North D Street
SAN BERNARDINO, California 92405-4737
- Financial Management/Budget Counseling
- Home Improvement and Rehabilitation Counseling


- Mortgage Delinquency and Default Resolution Counseling


- Non-Delinquency Post Purchase Workshops
- Pre-purchase Counseling
- Pre-purchase Homebuyer Education Workshops
NID-HCA INLAND EMPIRE
Phone: 909-887-8700
Toll-free: 866-993-4643
Fax: 909-887-8755
E-mail:

[email protected]


Website: www.nidonline.org & www.makingyourhomeaffordable.org
2050 N. Mount Vernon Ave.
SAN BERNARDINO, California 92411-1436
- Fair Housing Pre-Purchase Education Workshops
- Financial Management/Budget Counseling
- Home Improvement and Rehabilitation Counseling


- Mortgage Delinquency and Default Resolution Counseling


- Non-Delinquency Post Purchase Workshops
- Pre-purchase Counseling
- Pre-purchase Homebuyer Education Workshops
- Predatory Lending Education Workshops
- Rental Housing Counseling
- Services for Homeless Counseling
SPRINGBOARD- SAN BERNARDINO
Phone: 800-947-3752
Toll-free: 800-947-3752
Fax: 951-781-8027
E-mail:

[email protected]


Website: www.homeownership.org
1814 Commercenter West, Suite B
SAN BERNARDINO, California 92408-3332
- Financial Management/Budget Counseling


- Mortgage Delinquency and Default Resolution Counseling


- Pre-purchase Counseling
- Rental Housing Counseling
NATIONAL ASIAN AMERICAN COALITION (FORMERLY KNOWN AS MABUHAY ALLIANCE)
Phone: 650-952-0522
Fax: 650-952-0530
E-mail:

[email protected]

1758 El Camino Real
SAN BRUNO, California 94066-5220

- Mortgage Delinquency and Default Resolution Counseling


- Resolving/Preventing Mortgage Delinquency Workshops
COMMUNITY HOUSING WORKS
Phone: 619-282-6647
Fax: 619-640-7119
E-mail:

[email protected]


Website: www.chworks.org
4305 University Avenue, Suite 550
SAN DIEGO, California 92105-1698
- Financial Management/Budget Counseling
- Home Improvement and Rehabilitation Counseling


- Mortgage Delinquency and Default Resolution Counseling


- Non-Delinquency Post Purchase Workshops
- Pre-purchase Counseling
- Pre-purchase Homebuyer Education Workshops
HOUSING OPPORTUNITIES COLLABORATIVE
Phone: 619-283-2200
Fax: 619-283-2201
E-mail:

[email protected]


Website: www.housingcollaborative.org
1100 Broadway
SAN DIEGO, California 92101-5612
- Home Improvement and Rehabilitation Counseling


- Mortgage Delinquency and Default Resolution Counseling


- Pre-purchase Counseling
- Pre-purchase Homebuyer Education Workshops
MONEY MANAGEMENT INTERNATIONAL SAN DIEGO
Phone: 866-232-9080
Toll-free: 866-232-9080
Fax: 866-921-5129
E-mail:

[email protected]


Website: www.moneymanagement.org
2650 Camino Del Rio N Ste 209
SAN DIEGO, California 92108-1631
- Financial Management/Budget Counseling


- Mortgage Delinquency and Default Resolution Counseling


- Non-Delinquency Post Purchase Workshops
- Pre-purchase Counseling
- Pre-purchase Homebuyer Education Workshops
- Rental Housing Counseling
NATIONAL ASIAN AMERICAN COALITION (FORMERLY KNOWN AS MABUHAY ALLIANCE)
Phone: 858-537-1500
E-mail:

[email protected]


Website: www.asite.com
9580 Black Mountain Rd
Suite A
San Diego, California 92126+4522
- Home Improvement and Rehabilitation Counseling


- Mortgage Delinquency and Default Resolution Counseling


- Non-Delinquency Post Purchase Workshops
- Pre-purchase Counseling
- Pre-purchase Homebuyer Education Workshops
NEIGHBORHOOD HOUSE ASSOCIATION
Phone: 619-263-7761-175
Fax: 619-263-6398
E-mail:

[email protected]


Website: www.neighborhoodhouse.org
841 South 41st Street
SAN DIEGO, California 92113-1801

- Mortgage Delinquency and Default Resolution Counseling


- Pre-purchase Counseling
- Pre-purchase Homebuyer Education Workshops
- Predatory Lending Education Workshops
- Rental Housing Counseling
- Services for Homeless Counseling
NOVADEBT
Phone: 866-472-4557
Toll-free: 866-472-4557
Fax: 732-409-6284
E-mail:

[email protected]


Website: www.novadebt.org
2655 Camino del Rio North, Ste. 120
SAN DIEGO, California 92108-1633
- Financial Management/Budget Counseling


- Mortgage Delinquency and Default Resolution Counseling


- Non-Delinquency Post Purchase Workshops
- Pre-purchase Counseling
- Pre-purchase Homebuyer Education Workshops
SAN DIEGO HOME LOAN COUNSELING AND EDUCATION CENTER
Phone: 619-624-2330-207
Toll-free: 877-734-5232
Fax: 619-624-0314
E-mail:

[email protected]


Website: www.sdhomeloan.org
3180 University Avenue Suite 300
Suite 300
SAN DIEGO, California 92104-2074

- Mortgage Delinquency and Default Resolution Counseling


- Non-Delinquency Post Purchase Workshops
- Pre-purchase Counseling
- Predatory Lending Education Workshops
SAN DIEGO URBAN LEAGUE
Phone: 619-266-6251
Fax: 619-263-3660
E-mail:

[email protected]


Website: www.ULSDC.org
720 Gateway Center Drive
SAN DIEGO, California 92102-4549

- Mortgage Delinquency and Default Resolution Counseling


- Non-Delinquency Post Purchase Workshops
- Pre-purchase Counseling
- Pre-purchase Homebuyer Education Workshops
- Predatory Lending Education Workshops
- Rental Housing Counseling
SPRINGBOARD - BALBOA
Phone: 800-947-3752
Toll-free: 800-947-3752
E-mail:

[email protected]


Website: www.homeownership.org
7710 Balboa Avenue, Suite 218F
SAN DIEGO, California 92111-2252

- Mortgage Delinquency and Default Resolution Counseling


- Pre-purchase Counseling
- Rental Housing Counseling
UNION OF PAN ASIAN COMMUNITIES
Phone: 619-232-6454
Fax: 619-232-8115
E-mail:

[email protected]


Website: www.upacsd.com
1031 25th Street
SAN DIEGO, California 92102-2102

- Mortgage Delinquency and Default Resolution Counseling


- Pre-purchase Counseling
- Pre-purchase Homebuyer Education Workshops
- Resolving/Preventing Mortgage Delinquency Workshops
ASIAN INCORPORATED
Phone: 415-928-5910
Fax: 415-921-0182
E-mail:

[email protected]


Website: www.asianinc.org
1167 Mission Street, 4th Floor
SAN FRANCISCO, California 94103-1544
- Home Improvement and Rehabilitation Counseling


- Mortgage Delinquency and Default Resolution Counseling


- Non-Delinquency Post Purchase Workshops
- Pre-purchase Counseling
- Pre-purchase Homebuyer Education Workshops
- Predatory Lending Education Workshops
- Rental Housing Counseling
CCCS OF SAN FRANCISCO
Phone: 415-788-0288
Fax: 415-777-4030
E-mail:

[email protected]


Website: https://www.cccssf.org/
595 Market St Fl 15
SAN FRANCISCO CA 94105
San Francisco, California 94105+2824
- Financial Management/Budget Counseling


- Mortgage Delinquency and Default Resolution Counseling


- Non-Delinquency Post Purchase Workshops
- Pre-purchase Counseling
- Pre-purchase Homebuyer Education Workshops
- Rental Housing Counseling
- Services for Homeless Counseling
CONSUMER CREDIT COUNSELING SERVICE OF SAN FRANCISCO - HPF AFFILIATE
Phone: 800-777-7526
Fax: 415-788-7817
E-mail:

[email protected]


Website: www.housingeducation.org
595 Market St Fl 15
SAN FRANCISCO CA 94105
San Francisco, California 94105+2824
- Financial Management/Budget Counseling


- Mortgage Delinquency and Default Resolution Counseling

MISSION ECONOMIC DEVELOPMENT ASSOCIATION (MEDA)
Phone: 415-282-3334-112
Fax: 415-282-3320
E-mail:

[email protected]


Website: www.medasf.org
2301 Mission Street
Suite 301
SAN FRANCISCO, California 94110-1898
- Financial Management/Budget Counseling
- Financial, Budgeting and Credit Repair Workshops


- Mortgage Delinquency and Default Resolution Counseling


- Non-Delinquency Post Purchase Workshops
- Pre-purchase Counseling
- Pre-purchase Homebuyer Education Workshops
- Resolving/Preventing Mortgage Delinquency Workshops
MISSION ECONOMIC DEVELOPMENT ASSOCIATION (MEDA)
Phone: 415-282-3334-14
Fax:415-334-3199Website: www.medasf.org
4651 Mission St
SAN FRANCISCO, California 94112-2605
- Financial Management/Budget Counseling


- Mortgage Delinquency and Default Resolution Counseling


- Pre-purchase Counseling
- Pre-purchase Homebuyer Education Workshops
SAN FRANCISCO HOUSING DEVELOPMENT CORPORATION
Phone: 415-822-1022-112
Fax: 415-822-1077
E-mail:

[email protected]


Website: www.SFHDC.ORG
4439 Third St.
SAN FRANCISCO, California 94124-2103

- Mortgage Delinquency and Default Resolution Counseling


- Pre-purchase Counseling
- Rental Housing Counseling
NEIGHBORHOOD HOUSING SERVICES SILICON VALLEY
Phone: 408-279-2600
Fax: 408-279-4100
E-mail:

[email protected]


Website: www.nhssv.org
1156 North Fourth Street
SAN JOSE, California 95112-4900

- Mortgage Delinquency and Default Resolution Counseling


- Non-Delinquency Post Purchase Workshops
- Pre-purchase Counseling
- Pre-purchase Homebuyer Education Workshops
SANTA CLARA COUNTY ASIAN LAW ALLIANCE
Phone: 408-287-9710
Fax: 408-287-0864
E-mail:

[email protected]


Website: www.asianlawalliance.or
184 Jackson Street
SAN JOSE, California 95112-5107
- Rental Housing Counseling
- Rental Housing Workshops
SUREPATH FINANCIAL SOLUTIONS - SAN JOSE
Phone: 877-615-7873
Toll-free: 877-615-7873
Fax: 805-383-7722
E-mail:

[email protected]


Website: www.surepath.org
1190 South Bascom Avenue, Ste 208
SAN JOSE, California 95128-3512
- Financial Management/Budget Counseling


- Mortgage Delinquency and Default Resolution Counseling


- Non-Delinquency Post Purchase Workshops
- Pre-purchase Counseling
- Pre-purchase Homebuyer Education Workshops
- Predatory Lending Education Workshops
- Rental Housing Counseling
- Services for Homeless Counseling
NID-HCA SAN LEANDRO-CHAMBERS
Phone: 510-430-0920
Fax: 510-569-1976
E-mail:

[email protected]


Website: www.nidonline.org & www.makingyourhomeaffordable.org
250 MacArthur Blvd.
SAN LEANDRO, California 94577-2109
- Fair Housing Pre-Purchase Education Workshops
- Financial Management/Budget Counseling


- Mortgage Delinquency and Default Resolution Counseling


- Non-Delinquency Post Purchase Workshops
- Pre-purchase Counseling
- Pre-purchase Homebuyer Education Workshops
- Rental Housing Counseling
- Services for Homeless Counseling
CALIFORNIA RURAL LEGAL ASSISTANCE-SAN LUIS OBISPO
Phone:805-544-7997Website: www.crla.org
1011 Pacific Street, Suite A
SAN LUIS OBISPO, California 93401-3600
- Fair Housing Pre-Purchase Education Workshops
- Pre-purchase Counseling
- Rental Housing Counseling
CONSUMER CREDIT COUNSELING SERVICE OF VENTURA
Phone: 800-540-2227
Toll-free: 800-540-2227
Fax: 805-383-7722
E-mail:

[email protected]


Website: www.gotdebt.org
3220 S. Higuera, Ste. 232
SAN LUIS OBISPO, California 93401-6985

- Mortgage Delinquency and Default Resolution Counseling


- Pre-purchase Counseling
- Rental Housing Counseling
PEOPLES' SELF HELP HOUSING
Phone: 805-781-3088
E-mail:

[email protected]


Website: www.asite.com
3533 Empleo St
San Luis Obispo, California 93401+7334
- Fair Housing Pre-Purchase Education Workshops
- Financial Management/Budget Counseling


- Mortgage Delinquency and Default Resolution Counseling


- Non-Delinquency Post Purchase Workshops
- Pre-purchase Counseling
- Pre-purchase Homebuyer Education Workshops
- Predatory Lending Education Workshops
- Rental Housing Counseling
FAIR HOUSING OF MARIN
Phone: 415-457-5025
Toll-free: 877-FAI-R4US
Fax: 415-457-6382
E-mail:

[email protected]


Website: www.fairhousingmarin.com
615 B Street
SAN RAFAEL, California 94901-3805
- Fair Housing Pre-Purchase Education Workshops


- Mortgage Delinquency and Default Resolution Counseling


- Pre-purchase Homebuyer Education Workshops
CONSUMER CREDIT COUNSELING SERVICE OF ORANGE COUNTY
Phone: 714-547-2227
Toll-free: 714-547-2227
Fax: 714-245-1680
E-mail:

[email protected]


Website: www.cccsoc.org
1920 Old Tustin Ave
-
-
-
Santa Ana, California 92705+7811
- Financial Management/Budget Counseling
- Financial, Budgeting and Credit Repair Workshops
- Home Improvement and Rehabilitation Counseling


- Mortgage Delinquency and Default Resolution Counseling


- Non-Delinquency Post Purchase Workshops
- Pre-purchase Counseling
- Pre-purchase Homebuyer Education Workshops
- Rental Housing Counseling
- Rental Housing Workshops
- Resolving/Preventing Mortgage Delinquency Workshops
- Services for Homeless Counseling
LEGAL AID SOCIETY OF ORANGE COUNTY
Phone: 714-571-5200
Fax: 714-571-5270
E-mail:

[email protected]


Website: www.legal-aid.com
2101 North Tustin Ave
SANTA ANA, California 92705-7819
- Fair Housing Pre-Purchase Education Workshops


- Mortgage Delinquency and Default Resolution Counseling


- Rental Housing Counseling
ORANGE COUNTY FAIR HOUSING COUNCIL, INC
Phone: 714-569-0823-224
Toll-free: 800-698-3247
Fax: 714-835-0282
E-mail:

[email protected]


Website: www.fairhousingoc.org
201 South Broadway
SANTA ANA, California 92701-5633
- Fair Housing Pre-Purchase Education Workshops


- Mortgage Delinquency and Default Resolution Counseling


- Non-Delinquency Post Purchase Workshops
- Pre-purchase Counseling
- Pre-purchase Homebuyer Education Workshops
- Predatory Lending Education Workshops
- Rental Housing Counseling
CALIFORNIA RURAL LEGAL ASSISTANCE-SANTA BARBARA
Phone:805-963-5981Website: www.crla.org
324 East Carillo Street, Suite B
SANTA BARBARA, California 93101-7438
- Fair Housing Pre-Purchase Education Workshops
- Rental Housing Counseling
- Services for Homeless Counseling
SUREPATH FINANCIAL SOLUTIONS - SANTA BARBARA
Phone: 877-615-7873
Toll-free: 877-615-7873
Fax: 805-383-7722
E-mail:

[email protected]


Website: www.surepath.org
1221 State St., Suite 4A
SANTA BARBARA, California 93101-2669
- Financial Management/Budget Counseling


- Mortgage Delinquency and Default Resolution Counseling


- Non-Delinquency Post Purchase Workshops
- Pre-purchase Counseling
- Pre-purchase Homebuyer Education Workshops
- Predatory Lending Education Workshops
- Rental Housing Counseling
- Services for Homeless Counseling
CALIFORNIA RURAL LEGAL ASSISTANCE
Phone: 831-458-1089
Fax:831-458-1140Website: www.crla.org
501 Soquel Avenue Suite D
SANTA CRUZ, California 95062-2322

- Mortgage Delinquency and Default Resolution Counseling


- Non-Delinquency Post Purchase Workshops
- Pre-purchase Counseling
- Pre-purchase Homebuyer Education Workshops
- Predatory Lending Education Workshops
- Rental Housing Counseling
- Services for Homeless Counseling
CALIFORNIA RURAL LEGAL ASSISTANCE-SANTA MARIA
Phone:805-922-4563Website: www.crla.org
2050 G South Broadway
SANTA MARIA, California 93454-8801
- Fair Housing Pre-Purchase Education Workshops
- Rental Housing Counseling
SUREPATH FINANCIAL SOLUTIONS - SANTA MARIA
Phone: 877-615-7873
Toll-free: 877-615-7873
Fax: 805-383-7722
E-mail:

[email protected]


Website: www.surepath.org
910 E Stowell Ste 101
SANTA MARIA, California 93454-7001
- Financial Management/Budget Counseling


- Mortgage Delinquency and Default Resolution Counseling


- Non-Delinquency Post Purchase Workshops
- Pre-purchase Counseling
- Pre-purchase Homebuyer Education Workshops
- Predatory Lending Education Workshops
- Rental Housing Counseling
- Services for Homeless Counseling
CALIFORNIA RURAL LEGAL ASSISTANCE
Phone: 707-528-9941
Fax:707-528-0125Website: www.crla.org
725 Farmers Lane suite10B
SANTA ROSA, California 95405-6743

- Mortgage Delinquency and Default Resolution Counseling


- Pre-purchase Counseling
- Pre-purchase Homebuyer Education Workshops
- Predatory Lending Education Workshops
- Rental Housing Counseling
- Services for Homeless Counseling
CATHOLIC CHARITIES, DIOCESE OF SANTA ROSA
Phone: 707-575-0215-172
Fax: 707-578-5210
E-mail:

[email protected]


Website: www.srcharities.org
987 Airway Court, Suite 101
SANTA ROSA, California 95403-2048
- Services for Homeless Counseling
CCCS OF SAN FRANCISCO
Phone: 800-777-7526
Toll-free: 800-777-7526
Fax: 415-788-0739
E-mail:

[email protected]


Website: www.housingeducation.org
70 Stony Point Road Suite C
Suite C
SANTA ROSA, California 95401-4460
- Financial Management/Budget Counseling


- Mortgage Delinquency and Default Resolution Counseling


- Non-Delinquency Post Purchase Workshops
- Pre-purchase Counseling
- Pre-purchase Homebuyer Education Workshops
- Rental Housing Counseling
- Services for Homeless Counseling
CENTRO FAMILIA ESPERANZA
Phone: 805-526-4215
Fax: 805-526-2875
E-mail:

[email protected]


Website: www.cfnuevaesperanza.org
4680 Alamo St.
SIMI VALLEY, California 93063-1836
- Financial Management/Budget Counseling


- Mortgage Delinquency and Default Resolution Counseling


- Non-Delinquency Post Purchase Workshops
- Pre-purchase Counseling
- Pre-purchase Homebuyer Education Workshops
- Services for Homeless Counseling
AMADOR-TUOLUMNE COMMUNITY ACTION AGENCY
Phone: 209-533-1397-231
Fax: 209-533-1034
E-mail:

[email protected]

427 N. Highway 49 Suite 305
Suite 305
SONORA, California 95370-5666
- Fair Housing Pre-Purchase Education Workshops
- Financial Management/Budget Counseling


- Mortgage Delinquency and Default Resolution Counseling


- Predatory Lending Education Workshops
- Rental Housing Counseling
- Services for Homeless Counseling
OPERATION HOPE INC.
Phone: 562-218-5011
E-mail:

[email protected]


Website: www.operationhope.org
8710 Garfield Ave
SOUTH GATE, California 90280-3719
- Financial Management/Budget Counseling


- Mortgage Delinquency and Default Resolution Counseling


- Non-Delinquency Post Purchase Workshops
- Pre-purchase Counseling
- Pre-purchase Homebuyer Education Workshops
CALIFORNIA RURAL LEGAL ASSISTANCE-STOCKTON
Phone:209-946-0605Website: www.crla.org
145 E. Weber Ave.
STOCKTON, California 95202-2704
- Fair Housing Pre-Purchase Education Workshops
CLEARPOINT FINANCIAL SOLUTIONS INC.
Phone: 800-750-2227
Toll-free: 209-956-1170
Fax: 209-473-3294
E-mail:

[email protected]


Website: www.clearpointccs.org
1024 W Robinhood Dr
Suite 2
-
-
Stockton, California 95207+5600

- Mortgage Delinquency and Default Resolution Counseling


- Pre-purchase Counseling
- Rental Housing Counseling
NID-HCA A. JONES
Phone: 209-952-8806
Fax: 209-952-8863
E-mail:

[email protected]


Website: www.nidonline.org & www.makingyourhomeaffordable.org
6777 Embarcadero Drive Suite 1
Suite 1
STOCKTON, California 95219-3391
- Fair Housing Pre-Purchase Education Workshops
- Financial Management/Budget Counseling
- Home Improvement and Rehabilitation Counseling


- Mortgage Delinquency and Default Resolution Counseling


- Non-Delinquency Post Purchase Workshops
- Pre-purchase Counseling
- Pre-purchase Homebuyer Education Workshops
- Predatory Lending Education Workshops
- Rental Housing Counseling
- Services for Homeless Counseling
NID-HCA STOCKTON
Phone: 209-954-0928
Toll-free: 888-954-6434
Fax: 209-954-1349
E-mail:

[email protected]


Website: www.nidonline.org & www.makingyourhomeaffordable.org
1545 Saint Mark Plaza Suite 2
Suite 2
STOCKTON, California 95207-6411
- Fair Housing Pre-Purchase Education Workshops
- Financial Management/Budget Counseling
- Home Improvement and Rehabilitation Counseling


- Mortgage Delinquency and Default Resolution Counseling


- Non-Delinquency Post Purchase Workshops
- Pre-purchase Counseling
- Pre-purchase Homebuyer Education Workshops
- Predatory Lending Education Workshops
- Rental Housing Counseling
- Services for Homeless Counseling
SACRAMENTO NEIGHBORHOOD HOUSING SERVICES, INC.
Phone: 209-473-4363
Fax: 209-473-4563
E-mail:

[email protected]

3133 W. March Lane, Suite 1000
STOCKTON, California 95219-2360
- Home Improvement and Rehabilitation Counseling


- Mortgage Delinquency and Default Resolution Counseling


- Non-Delinquency Post Purchase Workshops
- Pre-purchase Counseling
- Pre-purchase Homebuyer Education Workshops
VISIONARY HOME BUILDERS OF CALIFORNIA
Phone: 209-466-6811
Fax: 209-466-3465
E-mail:

[email protected]


Website: www.visionaryhomebuilders.org
315 N. San Joaquin St.
STOCKTON, California 95202-2025

- Mortgage Delinquency and Default Resolution Counseling


- Non-Delinquency Post Purchase Workshops
- Pre-purchase Counseling
- Pre-purchase Homebuyer Education Workshops
- Predatory Lending Education Workshops
- Rental Housing Counseling
PROJECT SENTINEL
Phone: 408-720-9888-16
Toll-free: 888-331-3332
Fax: 408-720-0810
E-mail:

[email protected]


Website: www.housing.org
298 S. Sunnyvale Avenue, Suite 209
SUNNYVALE, California 94086-6279

- Mortgage Delinquency and Default Resolution Counseling


- Non-Delinquency Post Purchase Workshops
- Pre-purchase Counseling
- Pre-purchase Homebuyer Education Workshops
- Predatory Lending Education Workshops
- Rental Housing Counseling
SPRINGBOARD- TEMECULA
Phone: 800-947-3752
Toll-free: 800-947-3752
E-mail:

[email protected]


Website: www.homeownership.org
27393 Ynez Road Suite 160
TEMECULA, California 92591-4606

- Mortgage Delinquency and Default Resolution Counseling


- Pre-purchase Counseling
- Rental Housing Counseling
CONSUMER CREDIT COUNSELING SERVICE OF VENTURA
Phone: 800-540-2227
Toll-free: 800-540-2227
Fax: 805-383-7722
E-mail:

[email protected]


Website: www.gotdebt.org
80 E. Hillcrest Dr., Ste. 102
THOUSAND OAKS, California 91360-4219

- Mortgage Delinquency and Default Resolution Counseling


- Pre-purchase Counseling
- Rental Housing Counseling
NORTHERN CIRCLE INDIAN HOUSING AUTHORITY,UNITED NATIVE HOUSING DEVELOPMENT CORP.
Phone: 707-468-1336-119
Toll-free: 800-521-3191
Fax: 707-468-5615
E-mail:

[email protected]


Website: ncihatrb.org
694 Pinoleville Drive
UKIAH, California 95482-3165

- Mortgage Delinquency and Default Resolution Counseling


- Non-Delinquency Post Purchase Workshops
- Pre-purchase Counseling
- Predatory Lending Education Workshops
- Rental Housing Counseling
- Services for Homeless Counseling
CITY OF VACAVILLE DEPARTMENT OF HOUSING AND REDEVELOPMENT
Phone: 707-449-5675
Fax: 707-449-6242
E-mail:

[email protected]


Website: www.cityofvacaville.com/departments/housing&redevelopment/housing-councelling/welcome.php
40 Eldridge Avenue
Suite 2
VACAVILLE, California 95688-6800

- Mortgage Delinquency and Default Resolution Counseling


- Pre-purchase Counseling
- Rental Housing Counseling
VALLEJO NEIGHBORHOOD HOUSING SERVICES, INC.
Phone: 707-552-4663
Fax: 707-643-2143
E-mail:

[email protected]


Website: www.vallejonhs.org
610 Lemon St
VALLEJO, California 94590-7276

- Mortgage Delinquency and Default Resolution Counseling


- Non-Delinquency Post Purchase Workshops
- Pre-purchase Counseling
- Pre-purchase Homebuyer Education Workshops
SIMI VALLEY COMMUNITY CARE CENTER
Phone: 805-231-2042
E-mail:

[email protected]


Website:
14416 Victory Blvd Suite 219
Suite 219
VAN NUYS, California 91401-6260
- Home Improvement and Rehabilitation Counseling


- Mortgage Delinquency and Default Resolution Counseling


- Non-Delinquency Post Purchase Workshops
- Pre-purchase Counseling
- Pre-purchase Homebuyer Education Workshops
- Predatory Lending Education Workshops
- Rental Housing Counseling
- Services for Homeless Counseling
CABRILLO ECONOMIC DEVELOPMENT CORPORATION
Phone: 805-659-6868
E-mail:

[email protected]


Website: www.asite.com
702 County Square Dr
Ventura, California 93003-5450

- Mortgage Delinquency and Default Resolution Counseling


- Non-Delinquency Post Purchase Workshops
- Pre-purchase Counseling
- Pre-purchase Homebuyer Education Workshops
CONSUMER CREDIT COUNSELING SERVICE OF VENTURA
Phone: 800-540-2227
Toll-free: 800-540-2227
Fax: 805-383-7722
E-mail:

[email protected]


Website: www.gotdebt.org
1915 E. Main St.
VENTURA, California 93001-3406

- Mortgage Delinquency and Default Resolution Counseling


- Pre-purchase Counseling
- Rental Housing Counseling
INLAND FAIR HOUSING AND MEDIATION BOARD - VICTORVILLE BRANCH (SAN BERNARDINO COUNTY)
Phone: 760-243-2412
Toll-free: 800-321-0911
Fax:760-243-3312Website: www.ifhmb.com
14201 Kentwood Ave., Suite 3
VICTORVILLE, California 92392-2472

- Mortgage Delinquency and Default Resolution Counseling


- Pre-purchase Homebuyer Education Workshops
CCCS OF KERN AND TULARE COUNTIES
Phone:559-732-2227Website: www.californiacccs.org
718 W Center St., Suite C
VISALIA, California 93291-6050

- Mortgage Delinquency and Default Resolution Counseling


- Pre-purchase Counseling
COMMUNITY SERVICES AND EMPLOYMENT TRAINING, INC. (CSET)
Phone:559-732-4194Website: www.cset.org
312 NW 3rd Avenue
VISALIA, California 93291-3626

- Mortgage Delinquency and Default Resolution Counseling


- Pre-purchase Counseling
- Pre-purchase Homebuyer Education Workshops
SELF HELP ENTERPRISES
Phone: 559-651-1000
Toll-free: 800-722-4822
Fax: 559-651-3634
E-mail:

[email protected]


Website: www.selfhelpenterprises.org
8445 W Elowin Court
VISALIA, California 93291-9262
- Home Improvement and Rehabilitation Counseling


- Mortgage Delinquency and Default Resolution Counseling


- Non-Delinquency Post Purchase Workshops
- Pre-purchase Counseling
- Pre-purchase Homebuyer Education Workshops
- Predatory Lending Education Workshops
SUREPATH FINANCIAL SOLUTIONS - WATSONVILLE
Phone: 877-615-7873
Toll-free: 877-615-7873
Fax: 805-383-7722
E-mail:

[email protected]


Website: www.surepath.org
23 E. Beach Street, Suite 211
WATSONVILLE, California 95076-4642
- Financial Management/Budget Counseling


- Mortgage Delinquency and Default Resolution Counseling


- Non-Delinquency Post Purchase Workshops
- Pre-purchase Counseling
- Pre-purchase Homebuyer Education Workshops
- Predatory Lending Education Workshops
- Rental Housing Counseling
- Services for Homeless Counseling