Wisconsin
Foreclosure Defense Attorneys
Schedule a FREEForeclosure AttorneyConsultation!
Let a foreclosure attorney explain your options regarding loan modification, reinstatement, forbearance and principal reduction, as well as foreclosure alternatives like short sale, deed-in-lieu, cash for keys, leaseback and more. Also, learn about existing lending laws and new legislation designed to protect homeowners' rights. Depending on the details of your case, suing your lender may be your best legal strategy to protect your rights and resolve your troubled mortgage!
Foreclosure Process
Security Instrument(s): Both Mortgage and Trust Deed
Foreclosure Type(s): 
Judicial (most) and Non-judicial.
Judicial Foreclosure:  A foreclosure process in which the lender must file a lawsuit against the borrower to obtain a court order to foreclose on a Mortgage document.
Non-judicial Foreclosure:  A foreclosure process where a third party Trustee has the power to foreclosure and initiate a sale based on a Trust Deed instrument.
Initial Public Notice:  Complaint
First Notice to sale time period:  Varies, 3-12 months
Redemption Period?:  Yes, if no court confirmation of sale
Deficiency Balance?:  Yes, unless waived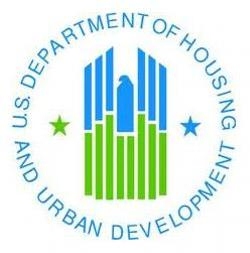 HUD Approved HousingCounseling AgenciesLocated in Wisconsin
If you are behind on your mortgage, facing foreclosure or stuck in a bad loan, look for organizations offering "Mortgage Delinquency and Default Resolution Counseling" services. Organizations are listed in alphabetical order, by city.
THE FEDERAL TRADE COMMISSION (FTC) PROHIBITS ANY "NON-ATTORNEY" FROM NEGOTIATING MORTGAGE DEBT ON BEHALF OF A DISTRESSED HOMEOWNER. YOU SHOULD BE SKEPTICAL OF ANY "NON-ATTORNEY" ORGANIZATION'S ABILITY TO PROVIDE THE ASSISTANCE YOU NEED TO PREVENT FORECLOSURE!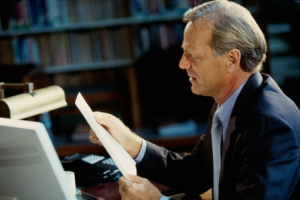 Many of these organizations will end up recommending that you retain a foreclosure attorney. Most experienced foreclosure attorneys prefer to represent homeowners from the beginning of negotiations. Negotiating yourself or through a non-attorney third party can actually do harm, so we recommend a FREE FORECLOSURE ATTORNEY CONSULTATION before you do anything else! You can also speed up the process by completing our ONLINE FORECLOSURE ATTORNEY EVALUATION. Your completed form is immediately routed to a foreclosure attorney licensed to practice in your state. You will receive a phone call with results and any further questions.
Agency Name
Phone, Toll-Free,
Fax Number,
Email, Website
Address
Counseling Services
NEIGHBORHOOD HOUSING   SERVICES OF BELOIT, INC.
Phone: 608-362-9051
E-mail:

[email protected]


Website: www.asite.com
520 W Grand Ave
Beloit, Wisconsin 53511-5311
- Financial   Management/Budget Counseling


- Mortgage Delinquency and Default Resolution Counseling


- Non-Delinquency Post Purchase Workshops
- Pre-purchase Counseling
- Pre-purchase Homebuyer Education Workshops
- Predatory Lending Education Workshops
- Reverse Mortgage Counseling
- Services for Homeless Counseling
COMMUNITY ACTION,   INCORPORATED OF ROCK AND WALWORTH COUNTIES
Phone: 262-728-8296
Toll-free: 800-424-8297
Fax: 262-728-8294
E-mail:

[email protected]


Website: www.community-action.org
1545 Hobbs Dr
DELAVAN, Wisconsin 53115-2027
- Mortgage   Delinquency and Default Resolution Counseling
- Pre-purchase Counseling
- Rental Housing Counseling
- Services for Homeless Counseling
WEST CENTRAL   WISCONSIN COMMUNITY ACTION AGENCY, INC.
Phone: 715-265-4271
Fax: 715-265-7031
E-mail:

[email protected]


Website: www.westcap.org/
525 2nd St
GLENWOOD CITY, Wisconsin 54013-8556
- Mortgage   Delinquency and Default Resolution Counseling
- Pre-purchase Counseling
- Pre-purchase Homebuyer Education Workshops
- Services for Homeless Counseling
CATHOLIC CHARITIES   DIOCESE OF GREEN BAY
Phone: 920-437-7531
E-mail:

[email protected]

1825 RIVERSIDE DRIVE
GREEN BAY, Wisconsin 54301-2316
- Mortgage   Delinquency and Default Resolution Counseling
- Pre-purchase Counseling
- Pre-purchase Homebuyer Education Workshops
NEIGHBORWORKS GREEN   BAY
Phone: 920-448-3075
Fax: 920-448-3078
E-mail:

[email protected]


Website: www.nwgreenbay.org
437 S. Jackson   Street
GREEN BAY, Wisconsin 54301-3909
- Fair Housing   Pre-Purchase Education Workshops
- Financial Management/Budget Counseling
- Home Improvement and Rehabilitation Counseling


- Mortgage Delinquency and Default Resolution Counseling


- Non-Delinquency Post Purchase Workshops
- Pre-purchase Counseling
- Pre-purchase Homebuyer Education Workshops
- Predatory Lending Education Workshops
- Reverse Mortgage Counseling
GREENPATH DEBT   SOLUTIONS
Phone: 888-860-4167
Toll-free: 888-860-4167
E-mail:

[email protected]


Website: www.greenpath.com
4811 S 76th St
Suite 410
GREENFIELD, Wisconsin 53220-4364
- Financial   Management/Budget Counseling


- Mortgage Delinquency and Default Resolution Counseling


- Pre-purchase Counseling
- Pre-purchase Homebuyer Education Workshops
- Rental Housing Counseling
- Services for Homeless Counseling
WESTERN DAIRYLAND   ECONOMIC OPPORTUNITY COUNCIL, INC.
Phone: 715-836-7511-162
Toll-free: 800-782-1063
Fax: 715-836-7580
E-mail:

[email protected]


Website: www.westerndairyland.org
23122 Whitehall Rd
INDEPENDENCE, Wisconsin 54747-7702
- Financial   Management/Budget Counseling


- Mortgage Delinquency and Default Resolution Counseling


- Pre-purchase Counseling
- Pre-purchase Homebuyer Education Workshops
- Predatory Lending Education Workshops
- Rental Housing Workshops
- Services for Homeless Counseling
COMMUNITY ACTION,   INCORPORATED OF ROCK AND WALWORTH COUNTIES
Phone: 262-728-8296-204
Fax: 262-728-8294
E-mail:

[email protected]


Website: www.asite.com
200 W Milwaukee St
JANESVILLE, Wisconsin 53548-2916
- Financial   Management/Budget Counseling


- Mortgage Delinquency and Default Resolution Counseling


- Pre-purchase Counseling
- Pre-purchase Homebuyer Education Workshops
- Rental Housing Counseling
- Services for Homeless Counseling
CITY OF KENOSHA   HOUSING AUTHORITY
Phone: 262-653-4120
Fax: 262-653-4114
E-mail:

[email protected]


Website: www.kenosha.org/departments/housing
625-52nd ST., Room   98
KENOSHA, Wisconsin 53140-3480
- Fair Housing   Pre-Purchase Education Workshops
- Financial Management/Budget Counseling
- Pre-purchase Counseling
- Pre-purchase Homebuyer Education Workshops
- Rental Housing Counseling
CATHOLIC CHARITIES -   LA CROSSE, INC.
Phone: 608-782-0710
Toll-free: 888-212-4357
E-mail:

[email protected]


Website: www.cclse.org
3710 East Ave S
La Crosse, Wisconsin 54601+7215
- Fair Housing   Pre-Purchase Education Workshops
- Financial Management/Budget Counseling


- Mortgage Delinquency and Default Resolution Counseling


- Non-Delinquency Post Purchase Workshops
- Pre-purchase Counseling
- Pre-purchase Homebuyer Education Workshops
- Predatory Lending Education Workshops
- Rental Housing Counseling
- Services for Homeless Counseling
MOVIN' OUT, INC.   (DISABLED ONLY)
Phone: 608-251-4446-6
Toll-free: 877-861-6746
Fax: 608-819-0623
E-mail:

[email protected]


Website: www.movin-out.org
600 Williamson   Street
MADISON, Wisconsin 53703-3588
- Fair Housing   Pre-Purchase Education Workshops
- Financial Management/Budget Counseling
- Home Improvement and Rehabilitation Counseling
- Non-Delinquency Post Purchase Workshops
- Pre-purchase Counseling
- Pre-purchase Homebuyer Education Workshops
- Rental Housing Counseling
CCCS OF NORTH EAST   WISCONSIN
Phone: 800-366-8161
Toll-free: 920-886-1000
Fax: 920-886-1005
E-mail:

[email protected]


Website: www.fisc-cccs.org
PO Box 335
Menasha, WI 54952-0335
Menasha, Wisconsin 54952+0335
- Fair Housing   Pre-Purchase Education Workshops
- Financial Management/Budget Counseling


- Mortgage Delinquency and Default Resolution Counseling


- Non-Delinquency Post Purchase Workshops
- Pre-purchase Counseling
- Pre-purchase Homebuyer Education Workshops
- Rental Housing Counseling
ALLIED CHURCHES   TEACHING SELF-EMPOWERMENT CDC
Phone: 414-933-2215
Fax: 414-933-1956
E-mail:

[email protected]


Website: www.actshousing.org
1445 North 24th   Street
MILWAUKEE, Wisconsin 53205-1803
- Financial   Management/Budget Counseling
- Home Improvement and Rehabilitation Counseling
- Non-Delinquency Post Purchase Workshops
- Pre-purchase Counseling
CAREER YOUTH   DEVELOPMENT, INCORPORATED
Phone: 414-264-6888-234
Fax: 414-264-1909
E-mail:

[email protected]

2601 N. Martin   Luther King Drive
MILWAUKEE, Wisconsin 53212-2711
- Non-Delinquency   Post Purchase Workshops
- Pre-purchase Counseling
- Pre-purchase Homebuyer Education Workshops
CCCS OF GREATER   MILWAUKEE
Phone: 414-342-4560
Toll-free: 888-799-2227
Fax: 414-345-3094
E-mail:

[email protected]


Website: www.creditcounselingwi.org
3200 West Highland   Blvd.
MILWAUKEE, Wisconsin 53208-3252
- Financial   Management/Budget Counseling


- Mortgage Delinquency and Default Resolution Counseling


- Rental Housing Counseling
HOUSING RESOURCES,   INCORPORATED
Phone: 414-461-6330
E-mail:

[email protected]


Website: www.asite.com
7830 W Burleigh St
Milwaukee, Wisconsin 53222-4915
- Mortgage   Delinquency and Default Resolution Counseling
- Non-Delinquency Post Purchase Workshops
- Pre-purchase Counseling
- Pre-purchase Homebuyer Education Workshops
- Predatory Lending Education Workshops
NACA (NEIGHBORHOOD   ASSISTANCE CORPORATION OF AMERICA) MILWAUKEE, WI
Phone: 414-442-6222
Toll-free: 888-297-5568
E-mail:

[email protected]


Website: www.naca.com
4011 W. Capitol   Drive
Suite 100
MILWAUKEE, Wisconsin 53216-2557
- Fair Housing   Pre-Purchase Education Workshops
- Financial Management/Budget Counseling


- Mortgage Delinquency and Default Resolution Counseling


- Non-Delinquency Post Purchase Workshops
- Pre-purchase Counseling
- Pre-purchase Homebuyer Education Workshops
- Predatory Lending Education Workshops
SELECT MILWAUKEE,   INC.
Phone: 414-562-5070
E-mail:

[email protected]


Website: www.selectmilwaukee.org
2209 N Dr Martin   Luther King Dr
MILWAUKEE, Wisconsin 53212-3188
- Financial   Management/Budget Counseling
- Home Improvement and Rehabilitation Counseling


- Mortgage Delinquency and Default Resolution Counseling


- Non-Delinquency Post Purchase Workshops
- Pre-purchase Counseling
- Pre-purchase Homebuyer Education Workshops
UNITED COMMUNITY   CENTER
Phone: 414-384-3100
Fax: 414-645-0165
E-mail:

[email protected]


Website: www.unitedcc.org
1028 S. 9th Street
MILWAUKEE, Wisconsin 53204-1335
- Financial   Management/Budget Counseling


- Mortgage Delinquency and Default Resolution Counseling


- Non-Delinquency Post Purchase Workshops
- Pre-purchase Counseling
- Pre-purchase Homebuyer Education Workshops
GREENPATH DEBT   SOLUTIONS
Phone: 888-860-4167
Toll-free: 888-860-4167
E-mail:

[email protected]


Website: www.greenpath.com
802 W. Broadway
Suite 202
MONONA, Wisconsin 53713-1821
- Financial   Management/Budget Counseling


- Mortgage Delinquency and Default Resolution Counseling


- Pre-purchase Counseling
- Pre-purchase Homebuyer Education Workshops
- Rental Housing Counseling
- Services for Homeless Counseling
NEWCAP, INC.
Phone: 920-834-4621
Toll-free: 800-242-7334
Fax: 920-834-4887
E-mail:

[email protected]


Website: www.newcap.org
1201 Main Street
OCONTO, Wisconsin 54153-1541
- Financial   Management/Budget Counseling
- Home Improvement and Rehabilitation Counseling


- Mortgage Delinquency and Default Resolution Counseling


- Non-Delinquency Post Purchase Workshops
- Pre-purchase Counseling
- Rental Housing Counseling
- Services for Homeless Counseling
HOMESTEAD SOLUTIONS   INC.
Phone: 920-230-3324
Fax: 920-236-3313
E-mail:

[email protected]


Website: www.HomesteadSolutions.org
435 Algoma Blvd
Oshkosh, Wisconsin 54901-4701
- Mortgage   Delinquency and Default Resolution Counseling
HOUSING RESOURCES,   INC-RACINE
Phone: 262-636-8271
Fax: 262-636-8272
E-mail:

[email protected]


Website: www.hri-wi.org
1442 N. MEMORIAL   DRIVE
RACINE, Wisconsin 53404-2614
- Mortgage   Delinquency and Default Resolution Counseling
- Non-Delinquency Post Purchase Workshops
- Pre-purchase Counseling
- Pre-purchase Homebuyer Education Workshops
MONEY MANAGEMENT   INTERNATIONAL, INC. RACINE, WI
Phone: 866-232-9080
Toll-free: 866-232-9080
Fax: 866-921-5129
E-mail:

[email protected]


Website: www.moneymanagement.org
office closed 524   Main St. #300
Racine, Wisconsin 53403
- Mortgage   Delinquency and Default Resolution Counseling
- Pre-purchase Counseling
- Rental Housing Counseling
NEIGHBORHOOD HOUSING   SERVICES OF SOUTHEAST WISCONSIN, INC.
Phone: 262-633-3330
E-mail:

[email protected]


Website: www.nhswi.org
1700 Mead St
Racine, Wisconsin 53403-2618
- Financial   Management/Budget Counseling
- Home Improvement and Rehabilitation Counseling


- Mortgage Delinquency and Default Resolution Counseling


- Non-Delinquency Post Purchase Workshops
- Pre-purchase Counseling
- Pre-purchase Homebuyer Education Workshops
- Predatory Lending Education Workshops
NEIGHBORHOOD HOUSING   SERVICES OF RICHLAND CO
Phone: 608-647-4949
E-mail:

[email protected]


Website: www.asite.com
125 E Seminary St
Richland Center, Wisconsin 53581-2354
- Financial   Management/Budget Counseling
- Financial, Budgeting and Credit Repair Workshops
- Home Improvement and Rehabilitation Counseling


- Mortgage Delinquency and Default Resolution Counseling


- Non-Delinquency Post Purchase Workshops
- Pre-purchase Counseling
- Pre-purchase Homebuyer Education Workshops
- Predatory Lending Education Workshops
- Reverse Mortgage Counseling
CATHOLIC COMMUNITY   SERVICES - CATHOLIC CHARITIES BUREAU INC.,
Phone: 715-394-6617
Toll-free: 888-831-8446
Fax: 715-394-5951
E-mail:

[email protected]


Website: www.ccbsuperior.org
1416 Cumming Ave
SUPERIOR, Wisconsin 54880-3757
- Fair Housing   Pre-Purchase Education Workshops
- Financial Management/Budget Counseling
- Home Improvement and Rehabilitation Counseling


- Mortgage Delinquency and Default Resolution Counseling


- Non-Delinquency Post Purchase Workshops
- Pre-purchase Counseling
- Pre-purchase Homebuyer Education Workshops
- Predatory Lending Education Workshops
- Rental Housing Counseling
- Services for Homeless Counseling
CATHOLIC CHARITIES   WAUSAU FIELD OFFICE, BRANCH OF OF LACROSSE
Phone: 866-849-3311
Toll-free: 866-849-3311
401 5th Street,   Suite 443
WAUSAU, Wisconsin 54403-5404
- Fair Housing   Pre-Purchase Education Workshops
- Financial Management/Budget Counseling


- Mortgage Delinquency and Default Resolution Counseling


- Non-Delinquency Post Purchase Workshops
- Pre-purchase Counseling
- Pre-purchase Homebuyer Education Workshops
- Predatory Lending Education Workshops
- Rental Housing Counseling
- Services for Homeless Counseling
COULEECAP INC.
Phone: 608-634-7388
Toll-free: 866-904-4507
Fax: 608-634-3134
E-mail:

[email protected]


Website: www.couleecap.org
201 Melby Street
WESTBY, Wisconsin 54667-1013
- Home Improvement   and Rehabilitation Counseling


- Mortgage Delinquency and Default Resolution Counseling


- Pre-purchase Counseling
- Pre-purchase Homebuyer Education Workshops
- Services for Homeless Counseling