Illinois
Mortgage Mitigation Attorneys
Let an experienced Agent of an established mortgage mitigation law firm explain your options regarding loan modification, reinstatement, forbearance and principal reduction, in addition to foreclosure alternatives like short sale, deed-in-lieu of foreclosure (DIL), cash for keys, and leaseback. When appropriate, the Agent can also schedule a NO COST mitigation attorney consultation!
► ► ► Speak To A Mortgage Mitigation Law Firm! ◄ ◄ ◄
► ► ► Complete the Mitigation Evaluation! ◄ ◄ ◄
Litigation Attorneys – Sue Your Lender!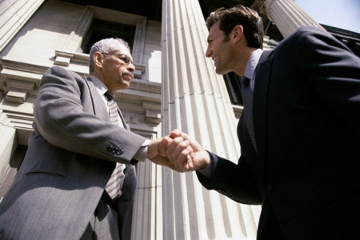 Since the exposure of widespread fraud and deceptive practices by some of America's largest banks, legislators have passed new laws giving homeowners causes of action to sue their lenders. As a result, many homeowners are hiring litigation attorneys to sue their lenders and use other aggressive legal tactics to stop the foreclosure process and resolve their troubled mortgages.
► ► ► Schedule A Litigation Attorney Consultation! ◄ ◄ ◄
► ► ► Take the Lender Litigation Test! ◄ ◄ ◄
Foreclosure Process
Security Instrument(s): Mortgage
Foreclosure Type(s):
Judicial
Judicial Foreclosure: A foreclosure process in which the lender must file a lawsuit against the borrower to obtain a court order to foreclose on a Mortgage document.
First Notice to sale time period: 210 days
Initial Public Notice: Complaint
Redemption Period?: Yes, limited
Deficiency Balance?: Varies

Illinois is a "Hardest Hit Fund" State
($445,603,557)
Eligibility Info and Fact Sheet
For eligibility requirements and application information, please visit:
https://www.illinoishardesthit.org/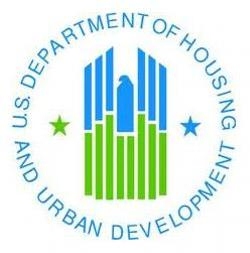 HUD Approved HousingCounseling AgenciesLocated in Illinois
If you are behind on your mortgage, facing foreclosure or stuck in a bad loan, look for organizations offering "Mortgage Delinquency and Default Resolution Counseling" services. Organizations are listed in alphabetical order, by city.
THE FEDERAL TRADE COMMISSION (FTC) PROHIBITS ANY "NON-ATTORNEY" FROM NEGOTIATING MORTGAGE DEBT ON BEHALF OF A DISTRESSED HOMEOWNER. YOU SHOULD BE SKEPTICAL OF ANY "NON-ATTORNEY" ORGANIZATION'S ABILITY TO PROVIDE THE ASSISTANCE YOU NEED TO PREVENT FORECLOSURE!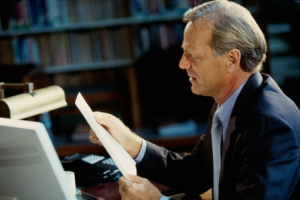 Many of these organizations will end up recommending that you retain a foreclosure attorney. Most experienced foreclosure attorneys prefer to represent homeowners from the beginning of negotiations. Negotiating yourself or through a non-attorney third party can actually do harm, so we recommend a FREE FORECLOSURE ATTORNEY CONSULTATION before you do anything else! You can also speed up the process by completing our ONLINE FORECLOSURE ATTORNEY EVALUATION. Your completed form is immediately routed to a foreclosure attorney licensed to practice in your state. You will receive a phone call with results and any further questions.
Agency Name
Phone, Toll-Free,
Fax Number,
Email, Website
Address
Counseling Services
MADISON COUNTY URBAN LEAGUE
Phone: 618-463-1906-1
Fax: 618-463-9021
E-mail: cawjan@aol.com
408 E Broadway Street
PO Box 8093 ALTON, Illinois 62002-2417

- Mortgage Delinquency and Default Resolution Counseling


- Non-Delinquency Post Purchase Workshops
- Pre-purchase Counseling
- Pre-purchase Homebuyer Education Workshops
- Predatory Lending Education Workshops
- Rental Housing Counseling
FAMILY COUNSELING SVC/CCCS OF AURORA
Phone: 630-844-3327-209
Toll-free: 800-349-1451
Fax: 630-844-8213
E-mail: mracki@aurorafcs.org
Website: www.auroracccs.org
70 S River Street
AURORA, Illinois 60506-5185
- Financial Management/Budget Counseling

- Mortgage Delinquency and Default Resolution Counseling


- Non-Delinquency Post Purchase Workshops
- Pre-purchase Counseling
- Pre-purchase Homebuyer Education Workshops
- Predatory Lending Education Workshops
- Rental Housing Counseling
JOSEPH CORPORATION OF ILLINOIS, INC.
Phone: 630-906-9400
E-mail: jerria@josephcorp.org
Website: www.asite.com
32 S Broadway
Aurora, Illinois 60505-3308

- Mortgage Delinquency and Default Resolution Counseling


- Pre-purchase Counseling
- Pre-purchase Homebuyer Education Workshops
CLEARPOINT FINANCIAL SOLUTIONS, INC.
Phone: 618-222-9222
Toll-free: 618-222-9222
Fax: 618-622-8593
E-mail: hud-inquiries@clearpointfs.org
Website: www.clearpointccs.org
131 Lincoln Place Ct
Suite 401
-
-
Belleville, Illinois 62221+5825
- Financial Management/Budget Counseling


- Mortgage Delinquency and Default Resolution Counseling


- Non-Delinquency Post Purchase Workshops
MID CENTRAL COMMUNITY ACTION, INC.
Phone: 309-834-9242
E-mail: kathys@mccainc.org
Website: www.asite.com
1301 W Washington St
Bloomington, Illinois 61701-4700
- Financial Management/Budget Counseling


- Mortgage Delinquency and Default Resolution Counseling


- Non-Delinquency Post Purchase Workshops
- Pre-purchase Counseling
- Pre-purchase Homebuyer Education Workshops
- Predatory Lending Education Workshops
- Rental Housing Counseling
MACOUPIN COUNTY HOUSING AUTHORITY
Phone: 217-854-8606-202
Toll-free: 866-363-5142
Fax: 217-854-8749
E-mail: peg1@teamhousingcenter.com
Website: www.teamhousingcenter.com
760 Anderson Street
CARLINVILLE, Illinois 62626-1003
- Fair Housing Pre-Purchase Education Workshops
- Financial Management/Budget Counseling
- Home Improvement and Rehabilitation Counseling


- Mortgage Delinquency and Default Resolution Counseling


- Non-Delinquency Post Purchase Workshops
- Pre-purchase Counseling
- Pre-purchase Homebuyer Education Workshops
- Rental Housing Counseling
- Services for Homeless Counseling
CENTRAL ILLINOIS DEBT MANAGEMENT & CREDIT EDUCATION, INC. – CHAMPAIGN BRANCH
Phone: 888-671-2227
Toll-free: 888-671-2227
Fax: 309-676-6143
E-mail: janice@cidmce.org
Website: www.cidmce.org
201 W. Springfield Avenue, Suite 211
Huntington Towers
CHAMPAIGN, Illinois 61820-4880
- Financial Management/Budget Counseling


- Mortgage Delinquency and Default Resolution Counseling


- Non-Delinquency Post Purchase Workshops
- Pre-purchase Counseling
- Pre-purchase Homebuyer Education Workshops
- Predatory Lending Education Workshops
- Rental Housing Counseling
ACCESS LIVING OF METROPOLITAN CHICAGO
Phone: 312-640-2100-2197
Fax: 312-640-2101
E-mail: dfeidt@accessliving.org
115 W. Chicago Ave
Chicago
CHICAGO, Illinois 60654-3209
- Rental Housing Counseling
AGORA COMMUNITY SERVICES CORPORATION, NFP
Phone: 708-227-9343
E-mail: agora24.7@gmail.com
Website: www.asite.com
400 W 76th St
Suite # 224
Chicago, Illinois 60620-1640
- Fair Housing Pre-Purchase Education Workshops
- Financial Management/Budget Counseling
- Home Improvement and Rehabilitation Counseling


- Mortgage Delinquency and Default Resolution Counseling


- Non-Delinquency Post Purchase Workshops
- Pre-purchase Counseling
- Pre-purchase Homebuyer Education Workshops
- Rental Housing Counseling
- Services for Homeless Counseling
ASSOCIATION HOUSE
Phone: 773-722-7170
E-mail: frios@associationhouse.org
Website: www.associationhouse.org
1116 N. Kedzie
CHICAGO, Illinois 60651-4152

- Mortgage Delinquency and Default Resolution Counseling


- Non-Delinquency Post Purchase Workshops
- Pre-purchase Counseling
- Pre-purchase Homebuyer Education Workshops
- Rental Housing Counseling
- Services for Homeless Counseling
BETHEL NEW LIFE, INC.
Phone: 773-826-8121
E-mail: lwalker@bethelnewlife.org
Website: www.asite.com
310 N Pulaski Rd
Community Savings Center
CHICAGO, Illinois 60624-1810

- Mortgage Delinquency and Default Resolution Counseling


- Pre-purchase Counseling
- Pre-purchase Homebuyer Education Workshops
- Services for Homeless Counseling
BRIGHTON PARK NEIGHBORHOOD COUNCIL
Phone: 773-523-7110
Fax: 773-523-7023
E-mail: pbrosnan@bpnc-chicago.org
Website: www.bpnc-chicago.org
4477 S. Archer Avenue
CHICAGO, Illinois 60632-2845

- Mortgage Delinquency and Default Resolution Counseling


- Non-Delinquency Post Purchase Workshops
- Pre-purchase Counseling
- Pre-purchase Homebuyer Education Workshops
- Predatory Lending Education Workshops
CHICAGO URBAN LEAGUE
Phone: 773-285-1500
Fax: 773-285-0879
E-mail: mwooten@TheChicagoUrbanLeague.org
Website: www.thechicagourbanleague.org
4510 South Michigan Avenue
CHICAGO, Illinois 60653-3816

- Mortgage Delinquency and Default Resolution Counseling


- Non-Delinquency Post Purchase Workshops
- Pre-purchase Counseling
- Pre-purchase Homebuyer Education Workshops
- Predatory Lending Education Workshops
- Rental Housing Counseling
CHINESE AMERICAN SERVICE LEAGUE
Phone: 312-791-0418
E-mail: ben_lau@caslservice.org
Website: www.caslservice.org
2141 South Tan Court
CHICAGO, Illinois 60616-1998
- Fair Housing Pre-Purchase Education Workshops


- Mortgage Delinquency and Default Resolution Counseling


- Non-Delinquency Post Purchase Workshops
- Pre-purchase Counseling
- Pre-purchase Homebuyer Education Workshops
- Predatory Lending Education Workshops
- Rental Housing Counseling
- Rental Housing Workshops
COMMUNITY AND ECONOMIC DEVELOPMENT ASSOCIATION OF COOK COUNTY INC.
Phone: 312-795-8964
Toll-free: 800-571-2332
Fax: 312-795-1034
E-mail: bhyshaw@cedaorg.net
Website: www.cedaorg.net
208 S La Salle St Ste 1900
CHICAGO, Illinois 60604-1119
- Financial Management/Budget Counseling


- Mortgage Delinquency and Default Resolution Counseling


- Pre-purchase Counseling
- Rental Housing Counseling
- Services for Homeless Counseling
GENESIS HOUSING DEVELOPMENT CORPORATION
Phone: 773-994-6670
Fax: 773-994-6673
E-mail: skidd@genesishdc.org
Website: www.genesishdc.org
7735 S. Vernon Avenue
CHICAGO, Illinois 60619-2922
- Financial Management/Budget Counseling
- Home Improvement and Rehabilitation Counseling


- Mortgage Delinquency and Default Resolution Counseling


- Non-Delinquency Post Purchase Workshops
- Pre-purchase Counseling
- Pre-purchase Homebuyer Education Workshops
- Rental Housing Counseling
GREATER SOUTHWEST DEVELOPMENT CORPORATION
Phone: 773-735-6727
Fax: 773-735-6592
E-mail: l.villarreal@greatersouthwest.org
Website: www.greatersouthwest.org
6155 S Pulaski Rd Fl 2
CHICAGO, Illinois 60629-4641

- Mortgage Delinquency and Default Resolution Counseling


- Non-Delinquency Post Purchase Workshops
- Pre-purchase Counseling
- Pre-purchase Homebuyer Education Workshops
- Rental Housing Counseling
- Reverse Mortgage Counseling
GREENPATH DEBT SOLUTIONS
Phone: 888-860-4167
Toll-free: 888-860-4167
E-mail: housingdepartment@greenpath.com
Website: www.greenpath.com
20 N. Wacker Dr.
Suite 1928
CHICAGO, Illinois 60606-2806
- Fair Housing Pre-Purchase Education Workshops
- Financial Management/Budget Counseling


- Mortgage Delinquency and Default Resolution Counseling


- Non-Delinquency Post Purchase Workshops
- Pre-purchase Counseling
- Pre-purchase Homebuyer Education Workshops
- Rental Housing Counseling
- Services for Homeless Counseling
HUMBOLDT PARK SOCIAL SERVICES
Phone: 773-342-1751
Toll-free: 000-000-0000
Fax: 773-342-1789
E-mail: eray@hpsschanginglives.org
Website: www.hpsschanginglives.org
3051 W Armitage Avenue
CHICAGO, Illinois 60647-3862
- Financial, Budgeting and Credit Repair Workshops
- Rental Housing Counseling
- Rental Housing Workshops
- Services for Homeless Counseling
KINGDOM COMMUNITY, INC
Phone: 773-379-0077
Fax: 773-626-3848
E-mail: kingdom@tdcc.org
Website: www.kingdomcommunityinc.org
5151 West Madison
2nd Flr
CHICAGO, Illinois 60644-4148
- Fair Housing Pre-Purchase Education Workshops
- Financial Management/Budget Counseling
- Home Improvement and Rehabilitation Counseling


- Mortgage Delinquency and Default Resolution Counseling


- Non-Delinquency Post Purchase Workshops
- Pre-purchase Counseling
- Pre-purchase Homebuyer Education Workshops
- Predatory Lending Education Workshops
- Rental Housing Counseling
LAKESIDE COMMUNITY DEVELOPMENT CORPORATION
Phone: 773-381-5253
Fax: 773-751-4440
E-mail: info@lakesidecdc.org
Website: www.lakesidecdc.org
1652 W. Wallen Ave
CHICAGO, Illinois 60626-6214
- Fair Housing Pre-Purchase Education Workshops
- Financial Management/Budget Counseling


- Mortgage Delinquency and Default Resolution Counseling


- Non-Delinquency Post Purchase Workshops
- Pre-purchase Counseling
- Pre-purchase Homebuyer Education Workshops
- Predatory Lending Education Workshops
- Rental Housing Counseling
- Services for Homeless Counseling
LATIN UNITED COMMUNITY HOUSING ASSOCIATION
Phone: 773-276-5338
Fax: 773-276-5338
E-mail: lucha@lucha.org
Website: www.lucha.org/
3541 W North Ave
CHICAGO, Illinois 60647-4808
- Financial Management/Budget Counseling
- Financial, Budgeting and Credit Repair Workshops
- Home Improvement and Rehabilitation Counseling


- Mortgage Delinquency and Default Resolution Counseling


- Non-Delinquency Post Purchase Workshops
- Pre-purchase Counseling
- Pre-purchase Homebuyer Education Workshops
- Rental Housing Counseling
MISSION OF PEACE; CHICAGO
Phone: 312-292-5500
Fax: 312-292-5499
E-mail: LaTesha.Slappy@missionofpeace.com
Website: www.missionofpeace.com.
120 W. Madison
Suite 1305
CHICAGO, Illinois 60602-4103
- Home Improvement and Rehabilitation Counseling


- Mortgage Delinquency and Default Resolution Counseling


- Non-Delinquency Post Purchase Workshops
- Pre-purchase Counseling
- Pre-purchase Homebuyer Education Workshops
- Predatory Lending Education Workshops
MONEY MANAGEMENT INTERNATIONAL CHICAGO DOWNTOWN
Phone: 866-232-9080
Toll-free: 866-232-9080
Fax: 866-921-5129
E-mail: counselinginfo@moneymanagement.org
Website: www.moneymanagement.org
70 E Lake St Ste 1102
CHICAGO, Illinois 60601-7499
- Financial Management/Budget Counseling


- Mortgage Delinquency and Default Resolution Counseling


- Non-Delinquency Post Purchase Workshops
- Pre-purchase Counseling
- Pre-purchase Homebuyer Education Workshops
- Rental Housing Counseling
NACA (NEIGHBORHOOD ASSISTANCE CORPORATION OF AMERICA) CHICAGO, IL
Phone: 773-723-6222
Toll-free: 888-297-5568
E-mail: kreid@naca.com
Website: www.naca.com
4425 West 63rd St.
CHICAGO, Illinois 60629-5560
- Fair Housing Pre-Purchase Education Workshops
- Financial Management/Budget Counseling


- Mortgage Delinquency and Default Resolution Counseling


- Non-Delinquency Post Purchase Workshops
- Pre-purchase Counseling
- Pre-purchase Homebuyer Education Workshops
- Predatory Lending Education Workshops
NEIGHBORHOOD HOUSING SERVICES OF CHICAGO
Phone: 773-329-4010
Toll-free: 800-882-0882
Fax: 773-329-4120
E-mail: info@nhschicago.org
Website: www.nhschicago.org
1279 N Milwaukee Ave
Suite 500
Chicago, Illinois 60622+9360
- Home Improvement and Rehabilitation Counseling


- Mortgage Delinquency and Default Resolution Counseling


- Non-Delinquency Post Purchase Workshops
- Pre-purchase Counseling
- Pre-purchase Homebuyer Education Workshops
- Predatory Lending Education Workshops
- Rental Housing Counseling
- Reverse Mortgage Counseling
- Services for Homeless Counseling
NEW CHRISTIAN JOY FULL GOSPEL BAPTIST CHURCH
Phone: 708-790-7502
Fax: 773-468-2143
E-mail: frankfrnkjr@aol.com
11594 S. State Street
CHICAGO, Illinois 60628-5525
- Fair Housing Pre-Purchase Education Workshops
- Financial Management/Budget Counseling
- Home Improvement and Rehabilitation Counseling


- Mortgage Delinquency and Default Resolution Counseling


- Non-Delinquency Post Purchase Workshops
- Pre-purchase Counseling
- Pre-purchase Homebuyer Education Workshops
- Predatory Lending Education Workshops
- Rental Housing Counseling
- Services for Homeless Counseling
NID-HCA WEBBER
Phone: 773-375-8253
Fax: 773-375-4409
E-mail: HousingInformation@RocketMail.com
Website: www.nidonline.org & www.makingyourhomeaffordable.org
8543 S. Stony Island Avenue
CHICAGO, Illinois 60617-2249
- Fair Housing Pre-Purchase Education Workshops
- Financial Management/Budget Counseling
- Home Improvement and Rehabilitation Counseling


- Mortgage Delinquency and Default Resolution Counseling


- Non-Delinquency Post Purchase Workshops
- Pre-purchase Counseling
- Pre-purchase Homebuyer Education Workshops
- Predatory Lending Education Workshops
- Rental Housing Counseling
- Services for Homeless Counseling
NOBEL NEIGHBORS
Phone: 773-252-8524
Fax: 773-252-8548
E-mail: Nobelneighbors@aol.com
Website: www.neighborhoodlink.com/chicago/nobel
1345 N Karlov Ave
CHICAGO, Illinois 60651-1958

- Mortgage Delinquency and Default Resolution Counseling


- Pre-purchase Counseling
- Pre-purchase Homebuyer Education Workshops
- Predatory Lending Education Workshops
- Rental Housing Counseling
NORTH SIDE COMMUNITY FEDERAL CREDIT UNION
Phone: 773-769-5800
Fax: 773-769-6800
E-mail: jpallas@northsidecommunityfcu.org
Website: www.northsidecommunityfcu.org
1011 W Lawrence Ave
Chicago, Illinois 60640-5017
- Fair Housing Pre-Purchase Education Workshops
- Financial Management/Budget Counseling


- Mortgage Delinquency and Default Resolution Counseling


- Non-Delinquency Post Purchase Workshops
- Pre-purchase Counseling
- Pre-purchase Homebuyer Education Workshops
- Predatory Lending Education Workshops
NORTHWEST SIDE HOUSING CENTER
Phone: 773-283-3888
E-mail: jrudyk@nwshc.org
Website: www.nwshc.org
5007 W Addison St
Chicago, Illinois 60641-3422

- Mortgage Delinquency and Default Resolution Counseling


- Non-Delinquency Post Purchase Workshops
- Pre-purchase Counseling
- Pre-purchase Homebuyer Education Workshops
PARTNERS IN COMMUNITY BUILDING, INC.
Phone: 312-328-0873
Fax: 312-328-0879
E-mail: picbs@aol.com
Website: picbchicago.org
3424 S. State St
Suite 1A8-1
CHICAGO, Illinois 60616-5374
- Fair Housing Pre-Purchase Education Workshops
- Financial Management/Budget Counseling
- Financial, Budgeting and Credit Repair Workshops


- Mortgage Delinquency and Default Resolution Counseling


- Non-Delinquency Post Purchase Workshops
- Pre-purchase Counseling
- Pre-purchase Homebuyer Education Workshops
- Predatory Lending Education Workshops
- Rental Housing Counseling
- Resolving/Preventing Mortgage Delinquency Workshops
- Services for Homeless Counseling
ROGERS PARK COMMUNITY DEVELOPMENT CORPORATION
Phone: 773-262-2290
Fax: 773-262-2537
E-mail: christina@rogersparkcdc.org
Website: www.rogersparkcdc.org
1530 W Morse Ave
CHICAGO, Illinois 60626-3307
- Financial Management/Budget Counseling


- Mortgage Delinquency and Default Resolution Counseling


- Pre-purchase Counseling
- Pre-purchase Homebuyer Education Workshops
- Rental Housing Counseling
- Rental Housing Workshops
S & S DEVELOPMENT GROUP, NFP
Phone: 773-424-0267
Fax: 312-267-1823
E-mail: bsobamowo@ssdevelopment.org
Website: www.ssdevelopment.org
6909 South Ashland
CHICAGO, Illinois 60636-3903
- Financial Management/Budget Counseling


- Mortgage Delinquency and Default Resolution Counseling


- Non-Delinquency Post Purchase Workshops
- Pre-purchase Counseling
- Pre-purchase Homebuyer Education Workshops
SMART MONEY HOUSING AKA SMART WOMEN SMART MONEY
Phone: 773-533-0243
Toll-free: 800-403-3807
Fax: 773-823-7414
E-mail: ken@smartmoneyhousing.org
Website: www.smartmoneyhousing.org
3510 West Franklin Blvd
CHICAGO, Illinois 60624-1316
- Financial Management/Budget Counseling


- Mortgage Delinquency and Default Resolution Counseling


- Non-Delinquency Post Purchase Workshops
- Pre-purchase Counseling
- Pre-purchase Homebuyer Education Workshops
- Reverse Mortgage Counseling
SOUTH SIDE COMMUNITY FEDERAL CREDIT UNION
Phone: 773-548-8859
Fax: 773-548-5533
E-mail: sscfcu@sbcglobal.net
Website: www.SouthSideCommunityFCU.org
5401 S Wentworth Ave
Chicago, Illinois 60609-6300
- Fair Housing Pre-Purchase Education Workshops
- Financial Management/Budget Counseling
- Non-Delinquency Post Purchase Workshops
- Pre-purchase Counseling
- Pre-purchase Homebuyer Education Workshops
- Predatory Lending Education Workshops
- Rental Housing Counseling
SPANISH COALITION FOR HOUSING
Phone: 773-342-7575
Fax: 773-342-8528
E-mail: ofelianav@aol.com
Website: sc4housing.org/
1922 N Pulaski Rd
Chicago, Illinois 60639-4918

- Mortgage Delinquency and Default Resolution Counseling


- Non-Delinquency Post Purchase Workshops
- Pre-purchase Counseling
- Pre-purchase Homebuyer Education Workshops
- Rental Housing Counseling
THE RESURRECTION PROJECT
Phone: 312-666-1323
E-mail: homes@resurrectionproject.org
Website: www.asite.com
1818 South Paulina
CHICAGO, Illinois 60608-2719
- Financial Management/Budget Counseling


- Mortgage Delinquency and Default Resolution Counseling


- Non-Delinquency Post Purchase Workshops
- Pre-purchase Counseling
- Pre-purchase Homebuyer Education Workshops
- Predatory Lending Education Workshops
TOTAL RESOURCE COMMUNITY DEVELOPMENT ORGANIZATION
Phone: 773-881-0761
Fax: 773-881-9778
E-mail: totalresourcecdo@sbcglobal.net
Website: www.totalresourcecdo.com
1415 West 104th Street
CHICAGO, Illinois 60643-2962
- Financial Management/Budget Counseling


- Mortgage Delinquency and Default Resolution Counseling


- Non-Delinquency Post Purchase Workshops
- Pre-purchase Counseling
- Rental Housing Workshops
TOTAL RESOURCE COMMUNITY DEVELOPMENT ORGANIZATION
Phone: 773-881-0761
Fax: 773-881-9778
E-mail: drpdavis77@gmail.com
1415 West 104th Street
CHICAGO, Illinois 60643-2962
- Fair Housing Pre-Purchase Education Workshops
- Financial Management/Budget Counseling
- Financial, Budgeting and Credit Repair Workshops
- Home Improvement and Rehabilitation Counseling


- Mortgage Delinquency and Default Resolution Counseling


- Non-Delinquency Post Purchase Workshops
- Pre-purchase Counseling
- Pre-purchase Homebuyer Education Workshops
- Predatory Lending Education Workshops
- Resolving/Preventing Mortgage Delinquency Workshops
TRU-SOURCE ASSISTED LIVING FACILITIES
Phone: 773-265-8445
Fax: 773-265-8449
E-mail: trusou@tru-source.com
Website: www,tru-source.com
2810 W. Washington Blvd.
CHICAGO, Illinois 60612-1922
- Fair Housing Pre-Purchase Education Workshops
- Financial Management/Budget Counseling
- Home Improvement and Rehabilitation Counseling


- Mortgage Delinquency and Default Resolution Counseling


- Non-Delinquency Post Purchase Workshops
- Pre-purchase Counseling
- Pre-purchase Homebuyer Education Workshops
- Predatory Lending Education Workshops
- Resolving/Preventing Mortgage Delinquency Workshops
CHICAGO HEIGHTS COMMUNITY SERVICE CENTER
Phone: 708-754-4575
Fax: 708-754-4595
E-mail: kperkins@cedaorg.net
Website: www. cedaorg.net
1203 W End Ave
CHICAGO HEIGHTS, Illinois 60411-2746

- Mortgage Delinquency and Default Resolution Counseling


- Pre-purchase Counseling
- Rental Housing Counseling
CEDA NEAR WEST
Phone: 708-222-3824
Fax: 708-222-0026
E-mail: mfavale@cedaorg.net
Website: www. cedaorg.net
6141 West Roosevelt Road
CICERO, Illinois 60804-1044
- Fair Housing Pre-Purchase Education Workshops
- Financial Management/Budget Counseling
- Home Improvement and Rehabilitation Counseling


- Mortgage Delinquency and Default Resolution Counseling


- Non-Delinquency Post Purchase Workshops
- Pre-purchase Counseling
- Pre-purchase Homebuyer Education Workshops
- Predatory Lending Education Workshops
- Rental Housing Counseling
- Services for Homeless Counseling
PARTNERS IN CHARITY, INC.
Phone: 847-428-6504
E-mail: anna@partnersincharity.org
Website: www.partnersincharity.org
86 N. Williams St.
CRYSTAL LAKE, Illinois 60014-4444
- Fair Housing Pre-Purchase Education Workshops
- Financial Management/Budget Counseling
- Home Improvement and Rehabilitation Counseling


- Mortgage Delinquency and Default Resolution Counseling


- Non-Delinquency Post Purchase Workshops
- Pre-purchase Counseling
- Pre-purchase Homebuyer Education Workshops
- Predatory Lending Education Workshops
CENTRAL ILLINOIS DEBT MANAGEMENT & CREDIT EDUCATION, INC. – DANVILLE BRANCH
Phone: 888-671-2227
Toll-free: 888-671-2227
Fax: 309-676-6143
E-mail: janice@cidmce.org
Website: www.cidmce.org
407 N Franklin
IETC Building
DANVILLE, Illinois 61832-4542
- Financial Management/Budget Counseling


- Mortgage Delinquency and Default Resolution Counseling


- Non-Delinquency Post Purchase Workshops
- Pre-purchase Counseling
- Predatory Lending Education Workshops
- Rental Housing Counseling
COMMUNITY INVESTMENT CORPORATION OF DECATUR, INC
Phone: 217-423-0352-196
Fax: 217-423-7214
E-mail: dtaylor@decaturcenter.com
2121 S. Imboden Court
DECATUR, Illinois 62521-5286
- Fair Housing Pre-Purchase Education Workshops
- Home Improvement and Rehabilitation Counseling


- Mortgage Delinquency and Default Resolution Counseling


- Pre-purchase Counseling
- Pre-purchase Homebuyer Education Workshops
CDBG OPERATIONS CORPORATION
Phone: 618-274-7832
Fax: 618-274-7801
E-mail: dianebonner@sbcglobal.net
510 North 25th Street
EAST SAINT LOUIS, Illinois 62205-2339

- Mortgage Delinquency and Default Resolution Counseling


- Pre-purchase Counseling
- Rental Housing Counseling
URBAN LEAGUE OF METROPOLITAN ST. LOUIS
Phone: 618-274-1150
E-mail: LGardner@UrbanLeague-Stl.org
1401 East Broadway
EAST ST LOUIS, Illinois 62201-1800
- Fair Housing Pre-Purchase Education Workshops


- Mortgage Delinquency and Default Resolution Counseling


- Pre-purchase Counseling
- Pre-purchase Homebuyer Education Workshops
- Rental Housing Counseling
C.E.F.S. ECONOMIC OPPORTUNITY CORPORATION
Phone: 217-342-2193-126
Fax: 217-342-2708
E-mail: dweber2@cefseoc.org
Website: www.cefseoc.org
1805 S. Banker St
EFFINGHAM, Illinois 62401-2765
- Fair Housing Pre-Purchase Education Workshops
- Financial Management/Budget Counseling
- Home Improvement and Rehabilitation Counseling


- Mortgage Delinquency and Default Resolution Counseling


- Non-Delinquency Post Purchase Workshops
- Pre-purchase Counseling
- Pre-purchase Homebuyer Education Workshops
- Predatory Lending Education Workshops
- Rental Housing Counseling
- Services for Homeless Counseling
C.E.F.S. EFFINGHAM COUNTY OUTREACH OFFICE
Phone: 217-347-7514
Fax: 217-347-5331
E-mail: rwest@cefseoc.org
Website: www.cefseoc.org
202 N Banker Street
EFFINGHAM, Illinois 62401-2303
- Fair Housing Pre-Purchase Education Workshops
- Financial Management/Budget Counseling
- Home Improvement and Rehabilitation Counseling


- Mortgage Delinquency and Default Resolution Counseling


- Non-Delinquency Post Purchase Workshops
- Pre-purchase Counseling
- Pre-purchase Homebuyer Education Workshops
- Predatory Lending Education Workshops
- Rental Housing Counseling
- Services for Homeless Counseling
CCCS OF ELGIN
Phone: 847-695-3680
Fax: 847-695-4552
E-mail: arodriguez@fsaelgin.org
Website: www.fsaelgin.org/cccs.htm
22 S. Spring Street
ELGIN, Illinois 60120-6412
- Financial Management/Budget Counseling


- Mortgage Delinquency and Default Resolution Counseling


- Pre-purchase Counseling
- Pre-purchase Homebuyer Education Workshops
EVANSTON NEIGHBORS AT WORK
Phone: 847-328-5166
Fax: 847-328-9262
E-mail: pvance@cedaorg.net
Website: www. cedaorg.net
2010 Dewey Ave
Lower Level
EVANSTON, Illinois 60201-3021

- Mortgage Delinquency and Default Resolution Counseling


- Pre-purchase Counseling
- Rental Housing Counseling
REGIONAL FAIR HOUSING CENTER (LCOC)
Phone: 708-636-2811
Fax: 708-636-9630
E-mail: the.rfhc@yahoo.com
Website: www.therfhc.org
9730 S. Western Ave # 502
EVERGREEN PARK, Illinois 60805-2782
- Financial Management/Budget Counseling


- Mortgage Delinquency and Default Resolution Counseling


- Non-Delinquency Post Purchase Workshops
- Pre-purchase Counseling
- Rental Housing Counseling
C.E.F.S. CLAY COUNTY OUTREACH OFFICE
Phone: 618-662-4024
Toll-free: 800-284-0111
Fax: 618-662-2721
E-mail: sbyrd@cefseoc.org
Website: www.cefseoc.org
835 West North
FLORA, Illinois 62839-1257
- Fair Housing Pre-Purchase Education Workshops
- Financial Management/Budget Counseling
- Home Improvement and Rehabilitation Counseling


- Mortgage Delinquency and Default Resolution Counseling


- Non-Delinquency Post Purchase Workshops
- Pre-purchase Counseling
- Pre-purchase Homebuyer Education Workshops
- Predatory Lending Education Workshops
- Rental Housing Counseling
- Services for Homeless Counseling
FORD HEIGHTS COMMUNITY SERVICE CENTER – CEDA
Phone: 708-758-2510
Fax: 708-758-0825
E-mail: gbrookins@cedaorg.net
Website: www. cedaorg.net
1647 Cottage Grove Ave
FORD HEIGHTS, Illinois 60411-3818

- Mortgage Delinquency and Default Resolution Counseling


- Pre-purchase Counseling
- Rental Housing Counseling
CENTRAL ILLINOIS DEBT MANAGEMENT & CREDIT EDUCATION – GALESBURG BRANCH
Phone: 309-676-2941
Toll-free: 888-671-2227
Fax: 309-676-6143
E-mail: janice@cidmce.org
Website: www.cidmce.org
180 S. Soangetaha Road
Knox Agri-Center Building
U of I Cooperative Extension Service
GALESBURG, Illinois 61401-5585
- Financial Management/Budget Counseling


- Mortgage Delinquency and Default Resolution Counseling


- Non-Delinquency Post Purchase Workshops
- Pre-purchase Counseling
- Predatory Lending Education Workshops
- Rental Housing Counseling
MONEY MANAGEMENT INTERNATIONAL GLEN ELLYN
Phone: 866-232-9080
Toll-free: 866-232-9080
Fax: 866-921-5129
E-mail: counselinginfo@moneymanagement.org
Website: www.moneymanagement.org
1200 Roosevelt Rd Ste 108
GLEN ELLYN, Illinois 60137-6031
- Financial Management/Budget Counseling


- Mortgage Delinquency and Default Resolution Counseling


- Non-Delinquency Post Purchase Workshops
- Pre-purchase Counseling
- Pre-purchase Homebuyer Education Workshops
- Rental Housing Counseling
HOUSING AUTHORITY OF THE COUNTY LAKE
Phone: 847-223-1170-223
Fax: 847-223-1174
E-mail: ylynn@lakecountyha.org
Website: lakecountyha.org
33928 North Route 45
Grayslake, Illinois 60030

- Mortgage Delinquency and Default Resolution Counseling


- Pre-purchase Counseling
- Pre-purchase Homebuyer Education Workshops
- Predatory Lending Education Workshops
- Rental Housing Counseling
- Services for Homeless Counseling
EMBARRAS RIVER BASIN AGENCY, INC.
Phone: 217-923-3113
Fax: 217-923-5155
E-mail: susieb@erbainc.org
Website: www.erbainc.org/
400 West Pleasant Street
GREENUP, Illinois 62428-1006
- Financial Management/Budget Counseling


- Mortgage Delinquency and Default Resolution Counseling


- Non-Delinquency Post Purchase Workshops
- Pre-purchase Counseling
- Rental Housing Counseling
- Services for Homeless Counseling
CEDA CENTER FOR COMMUNITY ACTION
Phone: 708-339-3610
Fax: 708-331-4539
E-mail: ahernandez@cedaorg.net
Website: www. cedaorg.net
53 E 154th St
HARVEY, Illinois 60426-3645

- Mortgage Delinquency and Default Resolution Counseling


- Pre-purchase Counseling
- Rental Housing Counseling
CCCS OF ELGIN
Phone: 847-931-1260
Fax: 847-695-4552
E-mail: arodriguez@fsaelgin.org
Website: www.fsaelgin.org/cccs.htm
1900 Hassell Road
HOFFMAN ESTATES, Illinois 60169-6308
- Financial Management/Budget Counseling


- Mortgage Delinquency and Default Resolution Counseling


- Pre-purchase Counseling
- Pre-purchase Homebuyer Education Workshops
SOUTH SUBURBAN HOUSING CENTER
Phone: 708-957-4674
Fax: 708-957-4761
E-mail: southsuburban@prodigy.net
Website: none
18220 Harwood Avenue, Suite 1
HOMEWOOD, Illinois 60430-2151

- Mortgage Delinquency and Default Resolution Counseling


- Non-Delinquency Post Purchase Workshops
- Pre-purchase Counseling
- Pre-purchase Homebuyer Education Workshops
- Predatory Lending Education Workshops
- Rental Housing Counseling
- Services for Homeless Counseling
WILL COUNTY CENTER FOR COMMUNITY CONCERNS
Phone: 815-722-0722-209
Fax: 815-722-6344
E-mail: bjohnson@wcccc.net
Website: www.wcccc.net
304 N. Scott Street
JOLIET, Illinois 60432-4035
- Fair Housing Pre-Purchase Education Workshops


- Mortgage Delinquency and Default Resolution Counseling


- Pre-purchase Counseling
- Pre-purchase Homebuyer Education Workshops
- Rental Housing Counseling
AFFORDABLE HOUSING CORPORATION OF LAKE COUNTY
Phone: 847-263-7478-27
Fax: 847-263-9381
E-mail: lpugliese@ahclc.org
Website: www.ahclc.org
1590 South Milwaukee Ave, Suite 312
LIBERTYVILLE, Illinois 60048-3786

- Mortgage Delinquency and Default Resolution Counseling


- Pre-purchase Counseling
- Pre-purchase Homebuyer Education Workshops
- Predatory Lending Education Workshops
C.E.F.S. MONTGOMERY COUNTY OUTREACH OFFICE
Phone: 217-324-2367
Fax: 217-324-2241
E-mail: jjohnson@cefseoc.org
Website: www.cefseoc.org
309 S. State
LITCHFIELD, Illinois 62056-2228
- Fair Housing Pre-Purchase Education Workshops
- Financial Management/Budget Counseling
- Home Improvement and Rehabilitation Counseling


- Mortgage Delinquency and Default Resolution Counseling


- Non-Delinquency Post Purchase Workshops
- Pre-purchase Counseling
- Pre-purchase Homebuyer Education Workshops
- Predatory Lending Education Workshops
- Rental Housing Counseling
- Services for Homeless Counseling
MORTGAGE EDUCATION FOUNDATION
Phone: 630-916-7720-109
Fax: 630-396-3501
E-mail: education@mortgageeducationfoundation.co
Website: www.mortgageeducationfoundation.com
350 W. 22nd Street, Suite 104
LOMBARD, Illinois 60148-6447

- Mortgage Delinquency and Default Resolution Counseling


- Pre-purchase Counseling
- Pre-purchase Homebuyer Education Workshops
- Reverse Mortgage Counseling
CLEARPOINT FINANCIAL SOLUTIONS, INC.
Phone: 618-997-1880
Toll-free: 618-997-1880
Fax: 618-997-1962
E-mail: hud-inquiries@clearpointfs.org
Website: www.clearpointccs.org
1616 W Main St Ste 503
-
-
-
Marion, Illinois 62959+1146
- Financial Management/Budget Counseling


- Mortgage Delinquency and Default Resolution Counseling


- Pre-purchase Counseling
PROVISO-LEYDEN COUNCIL FOR COMMUNITY ACTION -PLCCA
Phone: 312-795-8964
Fax: 312-795-1034
E-mail: bhyshaw@cedaorg.net
Website: www. cedaorg.net
411 Madison St
MAYWOOD, Illinois 60153-2136
- Home Improvement and Rehabilitation Counseling


- Mortgage Delinquency and Default Resolution Counseling


- Non-Delinquency Post Purchase Workshops
- Pre-purchase Counseling
- Pre-purchase Homebuyer Education Workshops
CCCS OF MCHENRY COUNTY
Phone: 815-338-5757
Fax: 815-338-9646
4508 Prime Parkway
MCHENRY, Illinois 60050-7004
- Financial Management/Budget Counseling


- Mortgage Delinquency and Default Resolution Counseling


- Non-Delinquency Post Purchase Workshops
- Pre-purchase Counseling
- Pre-purchase Homebuyer Education Workshops
- Rental Housing Counseling
- Services for Homeless Counseling
GREENPATH DEBT SOLUTIONS
Phone: 888-860-4167
Toll-free: 888-860-4167
E-mail: housingdepartment@greenpath.com
Website: www.greenpath.com
5306 Avenue of the Cities
Suite A
MOLINE, Illinois 61265-5069
- Financial Management/Budget Counseling


- Mortgage Delinquency and Default Resolution Counseling


- Non-Delinquency Post Purchase Workshops
- Pre-purchase Counseling
- Pre-purchase Homebuyer Education Workshops
- Rental Housing Counseling
- Services for Homeless Counseling
CEDA NORTHWEST SELF-HELP CENTER, INCORPORATED
Phone: 847-392-2332
Fax: 847-392-2427
E-mail: rjordan@cedaorg.net
Website: www.cedanorthwest.org
1300 W Northwest Hwy
MOUNT PROSPECT, Illinois 60056-2217
- Fair Housing Pre-Purchase Education Workshops
- Financial Management/Budget Counseling
- Home Improvement and Rehabilitation Counseling


- Mortgage Delinquency and Default Resolution Counseling


- Non-Delinquency Post Purchase Workshops
- Pre-purchase Counseling
- Pre-purchase Homebuyer Education Workshops
- Predatory Lending Education Workshops
- Rental Housing Counseling
- Services for Homeless Counseling
OAK PARK REGIONAL HOUSING CENTER
Phone: 708-848-7150-116
Fax: 708-848-7165
E-mail: mtimms@oprhc.org
Website: www.liveinoakpark.org
1041 South Boulevard
OAK PARK, Illinois 60302-2811
- Fair Housing Pre-Purchase Education Workshops
- Financial Management/Budget Counseling
- Financial, Budgeting and Credit Repair Workshops


- Mortgage Delinquency and Default Resolution Counseling


- Pre-purchase Counseling
- Pre-purchase Homebuyer Education Workshops
- Predatory Lending Education Workshops
C.E.F.S. CHRISTIAN COUNTY OUTREACH OFFICE
Phone: 217-562-2311
Fax: 217-562-4211
E-mail: jrusher@cefseoc.org
Website: www.cefseoc.org
715 E. Lincoln
PANA, Illinois 62557-1222

- Mortgage Delinquency and Default Resolution Counseling


- Pre-purchase Counseling
- Rental Housing Counseling
METEC
Phone: 309-676-3832
Fax: 309-676-1612
E-mail: cboswell@metec1.org
Website: www.metec1.org
2605 W Krause
PEORIA, Illinois 61605-2904
- Financial Management/Budget Counseling


- Mortgage Delinquency and Default Resolution Counseling


- Pre-purchase Counseling
- Pre-purchase Homebuyer Education Workshops
MONEY MANAGEMENT INTERNATIONAL PEORIA
Phone: 866-232-9080
Toll-free: 866-232-9080
Fax: 866-921-5129
E-mail: counselinginfo@moneymanagement.org
Website: www.moneymanagement.org
416 Main St Ste 920
PEORIA, Illinois 61602-1145
- Financial Management/Budget Counseling


- Mortgage Delinquency and Default Resolution Counseling


- Non-Delinquency Post Purchase Workshops
- Pre-purchase Counseling
- Pre-purchase Homebuyer Education Workshops
- Rental Housing Counseling
NOVADEBT
Phone: 309-676-2941
Toll-free: 888-671-2227
E-mail: abolden@novadebt.org
Website: www.cidmce.org
719 Main St
Peoria, IL 61602
PEORIA, Illinois 61602-1083
- Fair Housing Pre-Purchase Education Workshops
- Financial Management/Budget Counseling


- Mortgage Delinquency and Default Resolution Counseling


- Non-Delinquency Post Purchase Workshops
- Pre-purchase Counseling
- Pre-purchase Homebuyer Education Workshops
- Predatory Lending Education Workshops
- Rental Housing Counseling
- Reverse Mortgage Counseling
MENARD COUNTY HOUSING AUTHORITY
Phone: 217-632-7723
E-mail: asmith@menardcha.org
Website: www.asite.com
101 W. Sheridan
PO Box 168
PETERSBURG, Illinois 62675-1349
- Fair Housing Pre-Purchase Education Workshops
- Financial Management/Budget Counseling
- Home Improvement and Rehabilitation Counseling


- Mortgage Delinquency and Default Resolution Counseling


- Non-Delinquency Post Purchase Workshops
- Pre-purchase Counseling
- Pre-purchase Homebuyer Education Workshops
- Rental Housing Counseling
- Services for Homeless Counseling
CLEARPOINT FINANCIAL SOLUTIONS, INC.
Phone: 217-222-0621
Toll-free: 804-222-4660
Fax: 217-222-0625
E-mail: hud-inquiries@clearpointfs.org
Website: www.clearpointccs.org
636 Hampshire St
Suite 204
-
-
Quincy, Illinois 62301+3054
- Financial Management/Budget Counseling


- Mortgage Delinquency and Default Resolution Counseling


- Pre-purchase Counseling
SOUTHEAST CEDA
Phone: 708-371-1220
Fax: 708-371-1247
E-mail: blucas@cedaorg.net
Website: www. cedaorg.net
3518 W 139th St
ROBBINS, Illinois 60472-2002

- Mortgage Delinquency and Default Resolution Counseling


- Pre-purchase Counseling
- Rental Housing Counseling
ROCK ISLAND ECONOMIC GROWTH CORP.
Phone: 309-788-6311
E-mail: Mike@teamrockisland.com
Website: www.asite.com
100 19th St Ste 109
Rock Island, Illinois 61201-8022
- Financial Management/Budget Counseling
- Home Improvement and Rehabilitation Counseling


- Mortgage Delinquency and Default Resolution Counseling


- Non-Delinquency Post Purchase Workshops
- Pre-purchase Counseling
- Pre-purchase Homebuyer Education Workshops
CCCS OF GREATER CHICAGO, A DIVISION OF MMI
Phone: 866-232-9080
Toll-free: 866-232-9080
Fax: 866-921-5129
E-mail: counselinginfo@moneymanagement.org
Website: www.moneymanagement.org
Office Closed
Rockford, Illinois 61108
- Financial Management/Budget Counseling


- Mortgage Delinquency and Default Resolution Counseling


- Pre-purchase Counseling
- Pre-purchase Homebuyer Education Workshops
- Rental Housing Counseling
FAMILY CREDIT MANAGEMENT SERVICES
Phone: 800-994-3328
Toll-free: 800-994-3328
Fax: 800-492-3150
E-mail: laura.butler@familycredit.org
Website: www.familycredit.org
4306 Charles St.
ROCKFORD, Illinois 61108-6249
- Financial Management/Budget Counseling


- Mortgage Delinquency and Default Resolution Counseling


- Pre-purchase Counseling
- Pre-purchase Homebuyer Education Workshops
ROCKFORD AREA AFFORDABLE HOUSING COALITION
Phone: 815-962-2011
Fax: 815-962-2650
E-mail: bobc@raahc.org
Website: www.raahc.org
205 N Church St
ROCKFORD, Illinois 61101-1003

- Mortgage Delinquency and Default Resolution Counseling


- Non-Delinquency Post Purchase Workshops
- Pre-purchase Counseling
- Pre-purchase Homebuyer Education Workshops
MONEY MANAGEMENT INTERNATIONAL, INC. ROLLING MEADOWS, IL
Phone: 866-232-9080
Toll-free: 866-232-9080
Fax: 866-921-5129
E-mail: counselinginfo@moneymanagement.org
Website: www.moneymanagement.org
3601 Algonquin Rd Ste 230
ROLLING MEADOWS, Illinois 60008-3106
- Financial Management/Budget Counseling


- Mortgage Delinquency and Default Resolution Counseling


- Pre-purchase Counseling
- Pre-purchase Homebuyer Education Workshops
- Rental Housing Counseling
COMMUNITY SERVICE COUNCIL
Phone: 815-886-5000
Fax: 815-886-6700
E-mail: ccasillas@thecsc.org
Website: www.thecsc.org
719 Parkwood Ave
ROMEOVILLE, Illinois 60446-1134

- Mortgage Delinquency and Default Resolution Counseling


- Pre-purchase Counseling
- Pre-purchase Homebuyer Education Workshops
- Rental Housing Counseling
NORTH WEST HOUSING PARTNERSHIP
Phone: 847-969-0561-222
Fax: 847-969-0564
E-mail: hollyfraccaro@nwhp.net
Website: www.nwhp.net
1701 E. Woodfield Road, Suite 203
SCHAUMBURG, Illinois 60173-5127
- Financial Management/Budget Counseling
- Home Improvement and Rehabilitation Counseling
- Non-Delinquency Post Purchase Workshops
- Pre-purchase Counseling
- Pre-purchase Homebuyer Education Workshops
C.E.F.S. SHELBY COUNTY OUTREACH OFFICE
Phone: 217-774-4541
Toll-free: 800-285-5288
Fax: 217-774-3532
E-mail: bbeckmarts@cefseoc.org
Website: www.cefseoc.org
2114 W. S. 3rd Street
Kaskaskia Terrace, Apt. 26
SHELBYVILLE, Illinois 62565-9102

- Mortgage Delinquency and Default Resolution Counseling


- Rental Housing Counseling
CITY OF SPRINGFIELD OFFICE OF COMMUNITY RELATIONS
Phone: 217-789-2270
Fax: 217-789-2268
E-mail: srobinson@cwlp.com
1450 South Groth
3rd Flr.
SPRINGFIELD, Illinois 62703-5681
- Fair Housing Pre-Purchase Education Workshops
- Home Improvement and Rehabilitation Counseling


- Mortgage Delinquency and Default Resolution Counseling


- Non-Delinquency Post Purchase Workshops
- Pre-purchase Counseling
- Pre-purchase Homebuyer Education Workshops
- Predatory Lending Education Workshops
- Services for Homeless Counseling
CLEARPOINT FINANCIAL SOLUTIONS INC.
Phone: 217-585-2227
Toll-free: 217-585-2227
Fax: 217-793-9839
E-mail: hud-inquiries@clearpointfs.org
Website: www.clearpointccs.org
1999 Wabash Ave
Suite 208
-
-
Springfield, Illinois 62704+5351
- Financial Management/Budget Counseling


- Mortgage Delinquency and Default Resolution Counseling


- Pre-purchase Counseling
ILLINOIS ASSISTIVE TECHNOLOGY PROGRAM
Phone: 217-522-7985
E-mail: rbenson@iltech.org
Website: www.asite.com
1 W Old State Capitol Plz
Suite 100
SPRINGFIELD, Illinois 62701-1200
- Fair Housing Pre-Purchase Education Workshops
- Financial Management/Budget Counseling
- Home Improvement and Rehabilitation Counseling


- Mortgage Delinquency and Default Resolution Counseling


- Non-Delinquency Post Purchase Workshops
- Pre-purchase Counseling
- Pre-purchase Homebuyer Education Workshops
- Predatory Lending Education Workshops
- Rental Housing Counseling
SPRINGFIELD HOUSING AUTHORITY
Phone: 217-753-5757
Fax: 217-753-0029
E-mail: jackie.newman@sha1.org
Website: springfieldhousingauthority.org
200 N 11th St
SPRINGFIELD, Illinois 62703-1004
- Fair Housing Pre-Purchase Education Workshops
- Financial Management/Budget Counseling


- Mortgage Delinquency and Default Resolution Counseling


- Non-Delinquency Post Purchase Workshops
- Pre-purchase Counseling
- Pre-purchase Homebuyer Education Workshops
SPRINGFIELD URBAN LEAGUE
Phone: 217-789-0830-115
Fax: 217-789-9838
E-mail: hicksgibson@yahoo.com
Website: www.springfieldul.org
100 North 11th Street
P. O. Box 3865
SPRINGFIELD, Illinois 62703-1002

- Mortgage Delinquency and Default Resolution Counseling


- Non-Delinquency Post Purchase Workshops
- Pre-purchase Counseling
- Pre-purchase Homebuyer Education Workshops
- Predatory Lending Education Workshops
- Rental Housing Counseling
TSP-HOPE, INC.
Phone: 217-523-6960
Fax: 217-522-6442
E-mail: rfafoglia@yahoo.com
Website: www.tsphope.org
1507 East Cook Street
SPRINGFIELD, Illinois 62703-1841
- Fair Housing Pre-Purchase Education Workshops
- Financial Management/Budget Counseling
- Home Improvement and Rehabilitation Counseling


- Mortgage Delinquency and Default Resolution Counseling


- Non-Delinquency Post Purchase Workshops
- Pre-purchase Counseling
- Pre-purchase Homebuyer Education Workshops
- Predatory Lending Education Workshops
WESTERN EGYPTIAN ECONOMIC OPPORTUNITY COUNCIL
Phone: 618-965-3193
Fax: 618-965-9196
E-mail: housing@weeoc.org
Website: www.weeoc.org
1130 N Sparta St
Steeleville, Illinois 62288+1237
- Financial Management/Budget Counseling
- Home Improvement and Rehabilitation Counseling


- Mortgage Delinquency and Default Resolution Counseling


- Non-Delinquency Post Purchase Workshops
- Pre-purchase Counseling
- Pre-purchase Homebuyer Education Workshops
- Rental Housing Counseling
- Services for Homeless Counseling
CCCS OF ELGIN
Phone: 847-695-3680
Fax: 847-695-4552
E-mail: laforge@fsaelgin.org
Website: www.fsaelgin.org/cccs.htm
1535 Burgundy Parkway
STREAMWOOD, Illinois 60107-1811
- Financial Management/Budget Counseling


- Mortgage Delinquency and Default Resolution Counseling


- Pre-purchase Counseling
- Pre-purchase Homebuyer Education Workshops
C.E.F.S. MOULTRIE COUNTY OUTREACH OFFICE
Phone: 217-728-7721
Toll-free: 800-500-7433
Fax: 217-728-2923
E-mail: lshriver@cefseoc.org
Website: www.cefseoc.org
114 E. Harrison Street
SULLIVAN, Illinois 61951-2002
- Fair Housing Pre-Purchase Education Workshops
- Financial Management/Budget Counseling
- Home Improvement and Rehabilitation Counseling


- Mortgage Delinquency and Default Resolution Counseling


- Non-Delinquency Post Purchase Workshops
- Pre-purchase Counseling
- Pre-purchase Homebuyer Education Workshops
- Predatory Lending Education Workshops
- Rental Housing Counseling
- Services for Homeless Counseling
SOUTHWEST DEVELOPMENT ASSOCIATION – CEDA
Phone: 708-458-2736
Fax: 708-458-5242
E-mail: drobinson@cedaorg.net
Website: www. cedaorg.net
7666 West 63rd Street
SUMMIT ARGO, Illinois 60501-1812

- Mortgage Delinquency and Default Resolution Counseling


- Pre-purchase Counseling
- Rental Housing Counseling
COMMUNITY EDUCATION SERVICES
Phone: 618-233-4119
Fax: 612-233-4611
E-mail: c.education@att.net
#2 Park Place
SWANSEA, Illinois 62226-2965
- Financial Management/Budget Counseling
- Pre-purchase Counseling
- Pre-purchase Homebuyer Education Workshops
C.E.F.S. MONTGOMERY COUNTY OUTREACH OFFICE
Phone: 217-532-5971
Toll-free: 800-289-5289
Fax: 217-532-2367
E-mail: jjohnson@cefseoc.org
Website: www.cefseoc.org
S. Route 127, Box 128
Taylor Springs, Illinois 62089
- Fair Housing Pre-Purchase Education Workshops
- Financial Management/Budget Counseling
- Home Improvement and Rehabilitation Counseling


- Mortgage Delinquency and Default Resolution Counseling


- Non-Delinquency Post Purchase Workshops
- Pre-purchase Counseling
- Pre-purchase Homebuyer Education Workshops
- Predatory Lending Education Workshops
- Rental Housing Counseling
- Services for Homeless Counseling
C.E.F.S. – CHRISTIAN COUNTY OUTREACH
Phone: 217-824-4712-14
Fax: 217-824-5018
E-mail: jrusher@cefseoc.org
Website: www.cefseoc.org
311 S. Main St.
TAYLORVILLE, Illinois 62568-2209
- Fair Housing Pre-Purchase Education Workshops
- Financial Management/Budget Counseling
- Home Improvement and Rehabilitation Counseling


- Mortgage Delinquency and Default Resolution Counseling


- Non-Delinquency Post Purchase Workshops
- Pre-purchase Counseling
- Pre-purchase Homebuyer Education Workshops
- Predatory Lending Education Workshops
- Rental Housing Counseling
- Services for Homeless Counseling
HOUSING OPPORTUNITY DEVELOPMENT CORP.
Phone: 847-564-2900
Fax: 847-564-2992
E-mail: hodc@hodc.org
Website: www.hodc.org
2001 Waukegan Road
Techny, Illinois 60082
- Fair Housing Pre-Purchase Education Workshops
- Non-Delinquency Post Purchase Workshops
- Pre-purchase Counseling
- Pre-purchase Homebuyer Education Workshops
- Rental Housing Counseling
MONEY MANAGEMENT INTERNATIONAL TINLEY PARK
Phone: 866-232-9080
Toll-free: 866-232-9080
Fax: 866-921-5129
E-mail: counselinginfo@moneymanagement.org
Website: www.moneymanagement.org
16860 South Oak Park Ave East Ste 103
TINLEY PARK, Illinois 60477-2008
- Financial Management/Budget Counseling


- Mortgage Delinquency and Default Resolution Counseling


- Pre-purchase Counseling
- Pre-purchase Homebuyer Education Workshops
- Rental Housing Counseling
C.E.F.S. FAYETTE COUNTY OUTREACH OFFICE
Phone: 618-283-2631
Toll-free: 800-283-3213
Fax: 618-283-2715
E-mail: jwise@cefseoc.org
Website: www.cefseoc.org
517 W. Gallatin Street
P.O. Box 44
VANDALIA, Illinois 62471-2748
- Fair Housing Pre-Purchase Education Workshops
- Financial Management/Budget Counseling
- Home Improvement and Rehabilitation Counseling


- Mortgage Delinquency and Default Resolution Counseling


- Non-Delinquency Post Purchase Workshops
- Pre-purchase Counseling
- Pre-purchase Homebuyer Education Workshops
- Predatory Lending Education Workshops
- Rental Housing Counseling
- Services for Homeless Counseling
CATHOLIC CHARITIES OF THE ARCHDIOCESE OF CHICAGO, LAKE COUNTY SERVICES
Phone: 847-782-4162
Toll-free: 000-000-0000
Fax: 000-000-0000
E-mail: cedwards@catholiccharities.net
Website: www.catholiccharities.net
671 S Lewis Ave
671 South Lewis Avenue
671 South Lewis Avenue
671 South Lewis Avenue
Waukegan, Illinois 60085-6101
- Fair Housing Pre-Purchase Education Workshops
- Financial Management/Budget Counseling
- Financial, Budgeting and Credit Repair Workshops


- Mortgage Delinquency and Default Resolution Counseling


- Predatory Lending Education Workshops
- Rental Housing Counseling
- Resolving/Preventing Mortgage Delinquency Workshops
- Services for Homeless Counseling
DUPAGE HOMEOWNERSHIP CENTER, INC
Phone: 630-260-2500
E-mail: info@dhoc.org
Website: www.dhoc.org/
1600 E Roosevelt Rd
WHEATON, Illinois 60187-6808

- Mortgage Delinquency and Default Resolution Counseling


- Pre-purchase Counseling
- Reverse Mortgage Counseling
INTERFAITH HOUSING CENTER OF THE NORTHERN SUBURBS
Phone: 847-501-5760-404
Fax: 847-501-2741
E-mail: jasmine@interfaithhousingcenter.org
Website: www.interfaithhousingcenter.org
614 Lincoln Avenue
WINNETKA, Illinois 60093-2331
- Fair Housing Pre-Purchase Education Workshops


- Mortgage Delinquency and Default Resolution Counseling


- Predatory Lending Education Workshops
CCCS OF MCHENRY COUNTY
Phone: 815-338-5757
Fax: 815-338-9646
E-mail: cccwdstk@sbcglobal.net
Website: www.illinoiscccs.org
400 Russel Ct
Woodstock, Illinois 60098-2640
- Financial Management/Budget Counseling


- Mortgage Delinquency and Default Resolution Counseling


- Non-Delinquency Post Purchase Workshops
- Pre-purchase Counseling
- Pre-purchase Homebuyer Education Workshops
- Rental Housing Counseling
- Services for Homeless Counseling