The game has changed, America. Your legislators are telling you that they have seen enough fraud committed by the mortgage banking industry and they are passing legislation which gives homeowners some distinct advantages in legal battles with their mortgage lender.
When this mortgage crisis first began, no one really knew how it would all play out. The bottom line was that a huge bubble had popped, and someone was going to have to take some losses. The "who" and "how" were yet to be determined, and the mortgage mitigation, foreclosure defense and loan modification industries were born.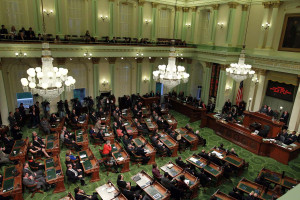 Legislators first acted to regulate an uncharted, yet rapidly growing "loan modification" industry, in order to ensure proper protection of consumers. Most state legislation erred on the side of caution, and quickly eliminated most of the quick buck artists and fraudsters from the scene. Ultimately, The Federal Trade Commission's MARS rules made the industry an unpalatable business proposition to anyone but an attorney. So, the "loan modification" folks (typically former mortgage underwriters and processors) began to work under the "supervision" of an attorney , in order to remain compliant. These "law offices" perform mortgage mitigation work, which is another way to say, negotiate a settlement before anyone has to go to court. But wait, isn't a law office a place where attorneys work that go to court when they have to? Well, many of the mitigation firms use what is called a "pre-litigation" retainer, which authorizes them to negotiate on your behalf as a homeowner. The reputable and experienced mortgage mitigation firms provide a valuable service in negotiating lasting settlements for homeowners. But, even these firms are ultimately ASKING the bank for assistance, so they typically will not accept a case that is tricky or involves an unreasonable bank or investor. That is where choosing a litigation attorney can prove to be the solution most appropriate for your situation.
In the beginning, most judges were quick to side with the banking industry. From a judge's point of view, the situation amounted to a proverbial Pandora's Box and "policy" decisions "for the greater good" were often made. If judges started sending a message that homeowners could stop paying their mortgages without consequence, a rebellious mob mentality could form which would lead to complete financial chaos. So, violations of RESPA and TILA were routinely categorized as "minor violations", and the foreclosure machine marched on. That is, until some aggressive attorneys started to challenge the rampant fraud which had taken place and the validity of the MERS system.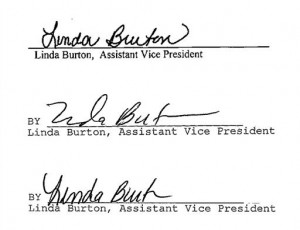 Following a few victories for homeowners against the MERS system, foreclosures stalled. Shortly thereafter, the "robo-signing" scandal was splashed across America's television screens in a CBS 60 Minutes expose. It was revealed that banks had brazenly resorted to spending billions of dollars on operations to fabricate fraudulent mortgage documents. Many of these banks are the same lenders that created the mortgage crisis, and would even today attempt to convince you they are on your side.
In addition, lenders and servicers promoted propaganda campaigns designed to undermine consumer trust in mortgage relief assistance providers. To this day, some lenders sponsor campaigns designed to discourage homeowners from retaining foreclosure defense attorneys and instead work directly with them. The idea of getting "free" help with a troubled mortgage sounds enticing to a distressed homeowner. However, if a bank is offering you a seemingly generous offer, you should ask yourself why!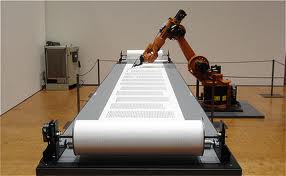 The fact is that many of the loans held by lenders today do not have the legitimate documentation to prove the lender's standing to foreclose on a property. In addition, many homeowners have been mistreated by banks in the mitigation process to a degree that is sometimes now illegal. Some states, notably California, Nevada, New York, Oregon, Washington and West Virgina, have recently passed a Homeowner Bill of Rights (HBORs as they are becoming increasingly known), making an attempt to foreclose on a property without the proper documentation a hazardous and potentially costly proposition for a lender. Let's say, for example, you had a refinance loan from the mid 2000′s, that was sold and transferred through the MERS system, and the original lender is no longer in business. In this scenario, it is quite possible that the current holder of the loan will not be able to prove a proper chain of title verifying their standing and right to foreclose. In California, attempting the foreclosure process without the proper documentation would make the lender subject to fines and penalties of multiple enforcement agencies.
The HBOR's also give homeowners rights to proper treatment by lenders and servicers, and make "dual-tracking" illegal. Dual-tracking is the deceptive practice of engaging a homeowner in mortgage relief negotiations, while simultaneously moving forward with the foreclosure process. In the past six years, many a homeowner has been under the impression they were "working on" a loan modification, only to watch their home be sold at auction or repossessed by the bank.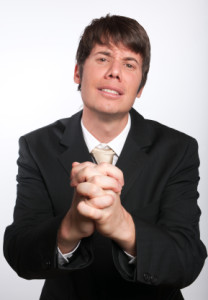 And so, the days of spending months begging for assistance from your lender, hiring "law firms" to posture empty threats as leverage for a loan modification, and other "loan modification" gimmickry is over in many states. Today, there are top notch law firms that offer actual attorney representation and begin negotiations with your lender by filing a lawsuit against them. The best firms will conduct a complete forensic audit on your original loan documentation, as well as a securitization audit, to determine the chain of title of your mortgage note. In many cases, these audits reveal causes of action for violations of Federal Statues like RESPA, TILA, and HOEPA. In cases of Federal violations, the plaintiff can seek attorney's fees and costs if they prevail in the case, and that is exactly what good mortgage litigation attorneys do.
In most cases where the causes of action are substantial enough to file suit, foreclosure attorneys are able to obtain an "injunction" or "Temporary Restraining Order" which stops the foreclosure process until the homeowner's case can be resolved. This aggressive approach gives homeowners the upper hand in negotiations with their lender. Additionally, experienced foreclosure attorneys now have a greater knowledge of which loan portfolios are most likely to have improper documentation. Reputable foreclosure attorneys offer a free initial consultation and should have a list of questions regarding your loan.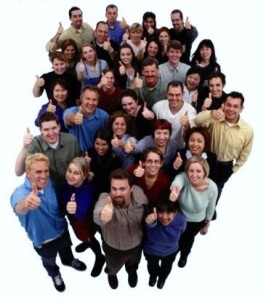 And so, the days of jumping through hoops and begging your lender for help are over. Homeowners can now demand justice by filing a lawsuit against their lender and have a legitimate chance of prevailing in their case. Initially, these lawsuits are more expensive than hiring a "loan modification" attorney. However, taking this aggressive approach gives a homeowner a chance to end up with a mortgage that makes sense, have their legal fees paid by the lender, and perhaps even a monetary settlement or award for damages. Like most things in life, the litigation proposition offers a greater initial risk and greater potential reward. So, if you have had enough of your lender yanking your chain, or think your lender has broken laws to your detriment, schedule a consultation with a foreclosure litigation attorney and find out if you have a viable case.