"When we perform the audits, we may identify RESPA and TILA violations, uncover chain of title issues and even fraud. However, if you are not willing to sue your lender over these findings, the audits are only tools for legal leverage which may or may not help in negotiations."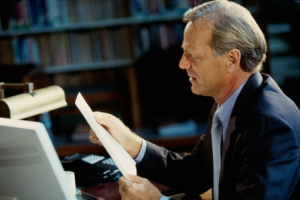 The evolution of today's foreclosure crisis has made both securitization and mortgage audits invaluable tools for foreclosure defense. In addition, recent legislation gives many homeowners the right to sue a lender for the violations which are often found in these audits. In short, these audits verify the legal right and power of an assignee of mortgage indebtedness, acting for itself or through an agent, to foreclose and collect on real property.
Mortgage securitization audits, which include records of mortgage transfers, often reveal that appropriate mortgage transfer documentation was not created and/or maintained and is difficult (if not impossible) to find. A mortgage securitization audit can show if your note was securitized by Wall Street and all the parties associated with the mortgage securitization process.
Additionally, a mortgage audit conducted by a mortgage attorney can often determine if any fraud exists with mortgage documents on file at the local county clerk's office. As legal strategies for foreclosure defense continue to develop, MRP promotes law firms at the cutting-edge of foreclosure defense. In today's legal environment, attorneys find securitization and mortgage audits to be an irreplaceable tool in properly defending a wrongful foreclosure, attempting to remove clouds on title, or just finding out who owns a mortgage loan.
Forensic Mortgage Loan Audits - These audits analyze a homeowners' original loan documents for evidence of loan origination fraud, including violations of the TILA, RESPA, and HOEPA federal laws, disclosure violations, stated income violations, and many other fraudulent or predatory practices.
Bloomberg Mortgage Loan Securitization Audits - These audits search for a homeowner's mortgage note within a Mortgage-Backed Securities Wall Street Trust. If the homeowner's loan is found in a Wall Street Trust, this audit provides attorneys with the information they need to challenge every assignment or transfer of a mortgage note in a Court of Law.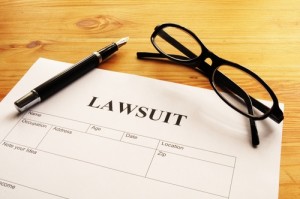 In the National Mortgage Settlement (NMS), all of the banks involved in the settlement agreed to stop certain deceptive practices which were simply unfair to homeowners. Under the umbrella of the (NMS), the Independent Foreclosure Review (IFR) was created. The IFR was tasked with determining which homeowners had been affected by these practices, which often included blatant fraud, and send them funds as damages. These settlement payments did not preclude a homeowner's right to seek any additional damages. Today, many legislatures have passed laws favoring homeowners, including a Homeowners Bill of Rights in some states like California and New York. These laws allow homeowners to pursue further damages against their lender and can prove to be the most effective legal strategy for resolving a troubled mortgage to date.
IF YOU RECEIVED A CHECK FROM THE INDEPENDENT FORECLOSURE REVIEW (IFR), WE WOULD LIKE TO SPEAK WITH YOU! Schedule a FREE attorney consultation today!