Iowa
Foreclosure Defense Attorneys
Schedule a FREEForeclosure AttorneyConsultation!
Let a foreclosure lawyer explain your options regarding loan modification, reinstatement, forbearance and principal reduction, as well as foreclosure alternatives like short sale, deed-in-lieu, cash for keys, leaseback and more. Also, learn about existing lending laws and new legislation designed to protect homeowners' rights. Depending on the details of your case, suing your lender may be your best legal strategy to protect your rights and resolve your troubled mortgage!
Foreclosure Process
Security Instrument(s): Mortgage
Foreclosure Type(s):
Judicial
Judicial Foreclosure: A foreclosure process in which the lender must file a lawsuit against the borrower to obtain a court order to foreclose on a Mortgage document.
First Notice to sale time period: 160 days
Initial Public Notice: Petition
Redemption Period?: No
Deficiency Balance?: No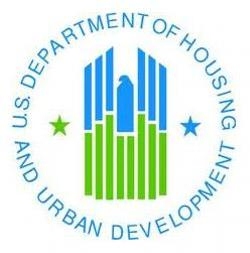 HUD Approved HousingCounseling AgenciesLocated in Iowa
If you have received a Notice of Default or filed foreclosure, you only want HUD organizations offering "Mortgage Delinquency and Default Resolution Counseling" services. We have listed them in alphabetical order, by city.
THE FEDERAL TRADE COMMISSION (FTC) PROHIBITS ANY "NON-ATTORNEY" FROM NEGOTIATING MORTGAGE DEBT ON BEHALF OF A DISTRESSED HOMEOWNER. YOU SHOULD BE SKEPTICAL OF ANY "NON-ATTORNEY" ORGANIZATION'S ABILITY TO PROVIDE THE ASSISTANCE YOU NEED TO PREVENT FORECLOSURE!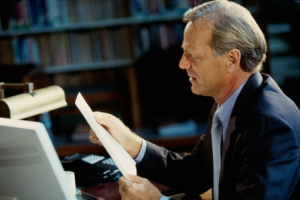 Many of these organizations will recommend that you retain a foreclosure attorney. Most experienced foreclosure attorneys prefer to represent homeowners from the beginning of negotiations. Negotiating yourself or through a non-attorney third party can actually do harm, so we recommend a FREE FORECLOSURE ATTORNEY CONSULTATION before you do anything else! You can also expedite the process by completing our ONLINE FORECLOSURE LAW FIRM EVALUATION. Your completed form is immediately routed to a foreclosure law firm licensed to practice in your state. You will be contacted by an agent of that law firm upon review.
Agency Name
Phone, Toll-Free,
Fax Number,
Email, Website
Address
Foreclosure Prevention Services
CCCS OF NORTHEASTERN IOWA
Phone: 515-296-1968
Toll-free: 866-723-7468
Fax: 515-268-4262
E-mail:

[email protected]


Website: cccsia.org
1608 S Duff Ave Suite 300
AMES, Iowa 50010-8062

- Mortgage Delinquency and Default Resolution Counseling:

- Loan Modification
- Reinstatement/Forbearance
- Foreclosure Alternatives (Short Sale, DIL of Foreclosure)
- Foreclosure Attorney Referral

HORIZONS, A FAMILY SERVICE ALLIANCE (HORIZONS CCCS) BURLINGTON
Phone: 800-826-3574
Toll-free: 800-826-3574
E-mail:

[email protected]


Website: www.horizonscccs.org
900 Osborn St.
BURLINGTON, Iowa 52601-5022

- Mortgage Delinquency and Default Resolution Counseling:

- Loan Modification
- Reinstatement/Forbearance
- Foreclosure Alternatives (Short Sale, DIL of Foreclosure)
- Foreclosure Attorney Referral

HORIZONS, A FAMILY SERVICE ALLIANCE (HORIZONS CCCS)
Phone: 319-398-3576
Toll-free: 800-826-3574
Fax: 319-398-3577
E-mail:

[email protected]


Website: www.horizonscccs.org
819 5th St. SE
CEDAR RAPIDS, Iowa 52401-2128

- Mortgage Delinquency and Default Resolution Counseling:

- Loan Modification
- Reinstatement/Forbearance
- Foreclosure Alternatives (Short Sale, DIL of Foreclosure)
- Foreclosure Attorney Referral

HORIZONS, A FAMILY SERVICE ALLIANCE (HORIZONS CCCS) - IOWA CITY
Phone: 800-826-3574
Toll-free: 800-826-3574
E-mail:

[email protected]


Website: www.horizonscccs.org
2570 Holiday Rd.
Suite 150
CORALVILLE, Iowa 52241-3038

- Mortgage Delinquency and Default Resolution Counseling:

- Loan Modification
- Reinstatement/Forbearance
- Foreclosure Alternatives (Short Sale, DIL of Foreclosure)
- Foreclosure Attorney Referral

FAMILY HOUSING ADVISORY SERVICES, INC.
Phone: 402-934-7926
Toll-free: 888-573-0495
Fax: 402-934-7928
E-mail:

[email protected]


Website: www.fhasinc.org
10 S. 4th Street
COUNCIL BLUFFS, Iowa 51503-9003

- Mortgage Delinquency and Default Resolution Counseling:

- Loan Modification
- Reinstatement/Forbearance
- Foreclosure Alternatives (Short Sale, DIL of Foreclosure)
- Foreclosure Attorney Referral

UNITED NEIGHBORS, INC.
Phone: 563-322-7363-205
Fax: 563-323-9907
E-mail:

[email protected]


Website: www.unitedneighbors.com
808 Harrison Street
DAVENPORT, Iowa 52803-5000

- Mortgage Delinquency and Default Resolution Counseling:

- Loan Modification
- Reinstatement/Forbearance
- Foreclosure Alternatives (Short Sale, DIL of Foreclosure)
- Foreclosure Attorney Referral

CCCS OF NORTHEASTERN IOWA
Phone: 888-282-4119
Toll-free: 888-282-4119
E-mail:

[email protected]


Website: cccsia.org
100 E Euclid
Park Fair Mall, No 157
DES MOINES, Iowa 50313-4511

- Mortgage Delinquency and Default Resolution Counseling:

- Loan Modification
- Reinstatement/Forbearance
- Foreclosure Alternatives (Short Sale, DIL of Foreclosure)
- Foreclosure Attorney Referral

IOWA FINANCE AUTHORITY
Phone: 515-725-4916
Toll-free: 800-432-7230
Fax: 515-725-4901
E-mail:

[email protected]


Website: www.iowafinanceauthority.gov
2015 Grand Ave.
DES MOINES, Iowa 50312-4901
- Pre-purchase Counseling
- Pre-purchase Homebuyer Education Workshops
NEIGHBORHOOD FINANCE CORP.
Phone: 515-288-5626
E-mail:

[email protected]


Website: neighborhoodfinance.org/
1912 6th Ave
Des Moines, Iowa 50314-3331

- Mortgage Delinquency and Default Resolution Counseling:

- Loan Modification
- Reinstatement/Forbearance
- Foreclosure Alternatives (Short Sale, DIL of Foreclosure)
- Foreclosure Attorney Referral

CCCS OF NORTHEASTERN IOWA
Phone: 563-582-3885
Toll-free: 866-720-9049
Fax: 563-582-4504
E-mail:

[email protected]


Website: cccsia.org
810 Locust St
Fischer Arcade Bldg
DUBUQUE, Iowa 52001-6705

- Mortgage Delinquency and Default Resolution Counseling:

- Loan Modification
- Reinstatement/Forbearance
- Foreclosure Alternatives (Short Sale, DIL of Foreclosure)
- Foreclosure Attorney Referral

EASTERN IOWA REGIONAL HOUSING AUTHORITY
Phone: 563-556-4166
Fax: 563-556-0348
E-mail:

[email protected]


Website: www.easterniowaregionalhousing.org
7600 Commerce Park
DUBUQUE, Iowa 52002-9673
- Financial Management/Budget Counseling
- Home Improvement and Rehabilitation Counseling
- Pre-purchase Counseling
CCCS OF NORTHEASTERN IOWA
Phone: 866-720-9050
Toll-free: 866-720-9050
Fax:641-585-5777Website: cccsia.org
102 North 4th Street
FOREST CITY, Iowa 50436-1654

- Mortgage Delinquency and Default Resolution Counseling:

- Loan Modification
- Reinstatement/Forbearance
- Foreclosure Alternatives (Short Sale, DIL of Foreclosure)
- Foreclosure Attorney Referral

CCCS OF NORTHEASTERN IOWA
Phone: 641-752-6161
Toll-free:866-720-9048Website: cccsia.org
1030 Broad Street
GRINNELL, Iowa 50112-1622

- Mortgage Delinquency and Default Resolution Counseling:

- Loan Modification
- Reinstatement/Forbearance
- Foreclosure Alternatives (Short Sale, DIL of Foreclosure)
- Foreclosure Attorney Referral

CCCS OF NORTHEASTERN IOWA
Phone: 641-752-6161
Toll-free: 866-720-9048
Fax: 641-754-6970
E-mail:

[email protected]


Website: cccsia.org
30 W. Main Street
MARSHALLTOWN, Iowa 50158-4917

- Mortgage Delinquency and Default Resolution Counseling:

- Loan Modification
- Reinstatement/Forbearance
- Foreclosure Alternatives (Short Sale, DIL of Foreclosure)
- Foreclosure Attorney Referral

CCCS OF NORTHEASTERN IOWA
Phone: 641-421-7619
Toll-free: 866-720-9050
Fax: 641-421-7738
E-mail:

[email protected]


Website: cccsia.org
404 S. Monroe Avenue
MASON CITY, Iowa 50401-3829

- Mortgage Delinquency and Default Resolution Counseling:

- Loan Modification
- Reinstatement/Forbearance
- Foreclosure Alternatives (Short Sale, DIL of Foreclosure)
- Foreclosure Attorney Referral

CENTER FOR SIOUXLAND
Phone: 712-252-1861
Fax: 712-255-1352
E-mail:

[email protected]


Website: www.centerforsiouxland.org/
715 Douglas St
Sioux City, Iowa 51101+1021

- Mortgage Delinquency and Default Resolution Counseling:

- Loan Modification
- Reinstatement/Forbearance
- Foreclosure Alternatives (Short Sale, DIL of Foreclosure)
- Foreclosure Attorney Referral

COMMUNITY HOUSING INITIATIVES, INC.
Phone: 712-262-5640-26
Fax: 712-580-3082
E-mail:

[email protected]


Website: www.chihousing.com
14 west 21st street
SPENCER, Iowa 51301-2209

- Mortgage Delinquency and Default Resolution Counseling:

- Loan Modification
- Reinstatement/Forbearance
- Foreclosure Alternatives (Short Sale, DIL of Foreclosure)
- Foreclosure Attorney Referral

CCCS OF NEBRASKA
Phone: 515-225-2227
Toll-free: 888-388-2227
Fax: 515-457-7317
E-mail:

[email protected]


Website: www.cccsn.org
6200 Aurora Ave
Suite 504W
URBANDALE, Iowa 50322-2800

- Mortgage Delinquency and Default Resolution Counseling:

- Loan Modification
- Reinstatement/Forbearance
- Foreclosure Alternatives (Short Sale, DIL of Foreclosure)
- Foreclosure Attorney Referral

CCCS OF NORTHEASTERN IOWA
Phone: 319-234-0661
Toll-free: 641-421-7619
Fax: 319-234-7533
E-mail:

[email protected]


Website: www.cccsia.org
1003 W 4th St
WATERLOO, IA 50702
Waterloo, Iowa 50702-2803

- Mortgage Delinquency and Default Resolution Counseling:

- Loan Modification
- Reinstatement/Forbearance
- Foreclosure Alternatives (Short Sale, DIL of Foreclosure)
- Foreclosure Attorney Referral

FAMILY MANAGEMENT CREDIT COUNSELORS, INC.
Phone: 319-234-6695
Toll-free: 888-820-6695
Fax: 319-236-6626
E-mail:

[email protected]


Website: www.familymanagementcc.com/
359 Rock Island Avenue
WATERLOO, Iowa 50701-5301

- Mortgage Delinquency and Default Resolution Counseling:

- Loan Modification
- Reinstatement/Forbearance
- Foreclosure Alternatives (Short Sale, DIL of Foreclosure)
- Foreclosure Attorney Referral