ModDocMagic™ (855) 436-5461
ModDocMagic™ is a loan modification doc prep service that provides an affordable solution for homeowners. They can give you the tools you need to obtain a loan modification, without the hefty price tag of an attorney. This product is not intended for homeowners who are already facing a filed foreclosure, or Notice of Sale. If you have already reached this stage, we would recommend hiring an experienced mortgage attorney. However, if you are struggling to make your payments or have recently fallen behind, and your lender has not yet begun foreclosure proceedings, ModDocMagic™ can provide you with the tools and resources you need to prevent foreclosure and keep your home with payments you and your family can afford!
The ModDocMagic™ product is simple. They use an easy, 3 step-process to assist you with applying for a loan modification. Once you have placed your order, they complete the simple three step process listed below.
1. Your Personalized Interview.
The process begins by conducting your phone interview with a helpful ModDocMagic™ Representative. This first step allows them to gather all of the information they will need to prepare your Lender Ready Submission presentation.
2. Prepare your Lender Ready Submission presentation.
They prepare your customized Lender Ready Submission presentation using their proprietary process. Your Lender Ready Submission presentation will contain all of the following contents:
Pre-populated lender fax sheet
Lender instructions
Asset analysis
Itemized monthly income worksheet
Itemized monthly expense worksheet
Detailed income and expense analysis

Lender specific documents
Request for Modification Affidavit
Dodd Frank Form
IRS Form 4506T
Loan workout proposal
Pre-addressed lender envelope
3. Deliver your pre-addressed Lender Ready Submission presentation, along with your Insider's Guide to Loan Modification, directly to your home.
That's it! You simply send the pre-addressed package to your lender and await your lender's response!
Your customized Insider's Guide to Loan Modification will guide you through the rest of the process, providing valuable tips and information along the way. This valuable resource will give you step by step instructions for obtaining a loan modification, including inside tips for dealing with your particular lender. While there are many government programs available, our experience has shown that only about 15% of homeowners in need of assistance qualify for these programs. Nearly five times as many homeowners qualify for a program that is customized by the lender and ModDocMagic™ will maximize your chances of qualifying for those programs as well.
The true value of this product comes from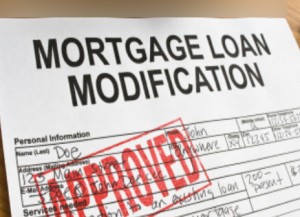 ModDocMagic™'s ability to customize the package they create for you, based on their knowledge of the specific programs and requirements of your lender. This ability comes from their many years of experience and practice in loan modification and they have been assisting homeowners on the front lines of the housing crisis for many years. They have developed standing relationships with dozens of lenders and know what your bank is looking for in a successful loan modification presentation!
Call Us Today! (855) 436-5461