By: Michael Powers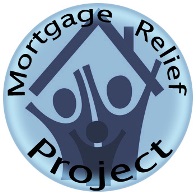 During our more than seven year existence, Mortgage Relief Project (MRP) has connected thousands of homeowners with legal professionals for mortgage and foreclosure related legal services. During all those years, and those thousands of homeowners, you will not find a complaint on the internet regarding the actions of MRP. Additionally, MRP has provided many tens of thousands of our website visitors with valuable information and resources designed to assist them with mortgage and foreclosure related matters. MRP also provides information on government agencies and programs, non-profit organizations, and local HUD approved housing counseling agencies.
Unfortunately, MRP has received consistent complaints about attorney Daniel Domenick, and Domenic Legal Group, PLLC. While MRP has no direct business relationship with Domenick Legal Group, PLLC, MRP was contracted to perform marketing services for a consulting firm in his employ. MRP was instructed to cease those marketing services in September, when complaints about the firm began to surface. The consulting firm in his employ has since terminated their relationship with Domenick Legal Group, PLLC.
Mortgage Relief Project has performed marketing services for dozens of law firms and attorneys over the years. While MRP performs due diligence on each attorney we provide services for, MRP cannot be responsible for the performance of any particular attorney or firm. MRP has never accepted payments from consumers. MRP also never provides any type of legal advice, or performs any function that could be construed as legal work or opinion. MRP simply connects homeowners with legal professionals offering the legal services they seek. That is where MRP's role ends, and any agreement between homeowner and attorney does not involve MRP. MRP has no access to attorney-client case specific information.
For any consumer that is or was a client of Domenick Legal Group, PLLC, and has any concerns with their services, MRP recommends that you begin by contacting the Pennsylvania State Bar Association by calling (800) 932-0311, or visiting their website at www.pabar.org. MRP is unable to provide any information regarding the status of attorney Daniel Domenick. The current contact information we have for Domenick Legal Group, PLLC is (412) 230-3366 and www.domenicklaw.com.
2/24/2016 Update on attorney Daniel Domenick, and Domenick Legal Group, PLLC
Since the initial publication of this notice, our organization has received dozens of inquiries and communications from former and current clients of Daniel Domenick and Domenick Legal Group, PLLC. Sadly, the allegations regarding his conduct have only grown in both number and severity. We have made every possible effort to direct those consumers to the appropriate enforcement and regulatory agencies, including the PA State Bar. On 2/22/016, the Pennsylvania Supreme Judicial Court issued an order suspending attorney Domenick's license to practice law, seizing his assets, and effectively barring him from collecting any future payments from clients.