President Obama established the Hardest Hit Fund (SM) in February 2010 to provide targeted aid to families in states hit hard by the economic and housing market downturn. Each state housing agency gathered public input to implement programs designed to meet the distinct challenges struggling homeowners in their state are facing. States were chosen either because they are struggling with unemployment rates at or above the national average or steep home price declines greater than 20 percent since the housing market downturn.
Hardest Hit Fund programs vary state to state, but may include the following:
• Mortgage payment assistance for unemployed or underemployed homeowners
• Principal reduction to help homeowners get into more affordable mortgages
• Funding to eliminate homeowners' second lien loans
• Help for homeowners who are transitioning out of their homes and into more affordable places of residence
Each state's plan is included below.  For more information regarding eligibility requirements, or to apply for a specific program in your state, please contact the state housing agency directlty. We have included links to their sites for your convenience.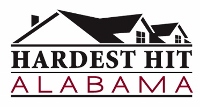 Alabama
($162,521,345)
Eligibility Info and Fact Sheet
For eligibility requirements and application information, please visit:
http://www.hardesthitalabama.com
Arizona
($267,766,006)
Eligibility Info and Fact Sheet
Most Recent Quarterly Report
For eligibility requirements and application information, please visit:
California
($1,975,334,096)
Eligibility Info and Fact Sheet
Most Recent Quarterly Report
For eligibility requirements and application information, please visit:
http://www.keepyourhomecalifornia.org
Florida
($1,057,839,136)
Eligibility Info and Fact Sheet
Most Recent Quarterly Report
For eligibility requirements and application information, please visit:
https://www.flhardesthithelp.org/
Georgia
($339,255,819)
Eligibility Info and Fact Sheet
Most Recent Quarterly Report
For eligibility requirements and application information, please visit:
https://www.homesafegeorgia.com

Illinois
($445,603,557)
Eligibility Info and Fact Sheet
Most Recent Quarterly Report
For eligibility requirements and application information, please visit:
https://www.illinoishardesthit.org/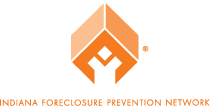 Indiana
($221,694,139)
Eligibility Info and Fact Sheet
Most Recent Quarterly Report
For eligibility requirements and application information, please visit:

Kentucky
($148,901,875)
Eligibility Info and Fact Sheet
Most Recent Quarterly Report
For eligibility requirements and application information, please visit:
http://www.ProtectMyKYHome.org
Michigan
($498,605,738)
Eligibility Info and Fact Sheet
Most Recent Quarterly Report
For eligibility requirements and application information, please visit:
http://www.stepforwardmichigan.org
Mississippi
($101,888,323)
Eligibility Info and Fact Sheet
Most Recent Quarterly Report
For eligibility requirements and application information, please visit:

Nevada
($194,026,240)
Eligibility Info and Fact Sheet
Most Recent Quarterly Report
For eligibility requirements and application information, please visit: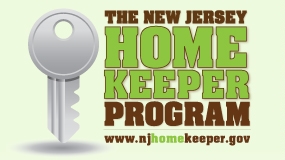 New Jersey
($300,548,144)
Eligibility Info and Fact Sheet
Most Recent Quarterly Report
For eligibility requirements and application information, please visit: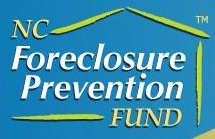 North Carolina
($482,781,786)
Eligibility Info and Fact Sheet
Most Recent Quarterly Report
For eligibility requirements and application information, please visit:
http://www.ncforeclosureprevention.gov/

Ohio
($570,395,099)
Eligibility Info and Fact Sheet
Most Recent Quarterly Report
For eligibility requirements and application information, please visit:
http://www.savethedream.ohio.gov/

Oregon
($220,042,786)
Eligibility Info and Fact Sheet
Most Recent Quarterly Report
For eligibility requirements and application information, please visit:
http://www.oregonhomeownerhelp.org/
Rhode Island
($79,351,573)
Eligibility Info and Fact Sheet
Most Recent Quarterly Report
For eligibility requirements and application information, please visit:
South Carolina
($295,431,547)
Eligibility Info and Fact Sheet
Most Recent Quarterly Report
For eligibility requirements and application information, please visit:
http://www.scmortgagehelp.com/

Tennessee
($217,315,593)
Eligibility Info and Fact Sheet
Most Recent Quarterly Report
For eligibility requirements and application information, please visit:

Washington DC
($20,697,198)
Eligibility Info and Fact Sheet
Most Recent Quarterly Report
For eligibility requirements and application information, please visit: