By: Michael Powers
Recent nationwide statistics show that more and more homeowners have resorted to suing their lenders, as they try to defend their homes from foreclosure, and it seems to be working. Of the suits filed, the vast majority are being settled before ever reaching a trial.
Should You Sue Your Lender?
► ► ► Take The Lender Litigation Test! ◄ ◄ ◄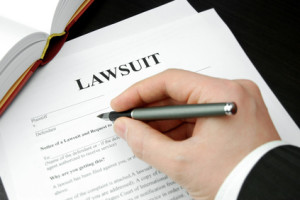 For the past 6 years, the media has been filled with tales of woe regarding homeowners facing foreclosures and troubled mortgages. Despite all of the negative publicity regarding some of the country's biggest mortgage banks, including the out and out fraud of the "robo-signing" scandal, banks have done little to change their behavior when it comes to their treatment of distressed homeowners. Even the National Mortgage Settlement was not enough to change the behavior of these banks, and some Attorneys General have filed subsequent lawsuits against America's largest lending institutions for their failure to abide by the terms of the Settlement. Additionally, many state legislatures have passed laws detailing the rights of distressed homeowners, which seek to codify the spirit of the terms of the National Mortgage Settlement. Yet, wrongful foreclosures and mistreatment of distressed homeowners continues to this day.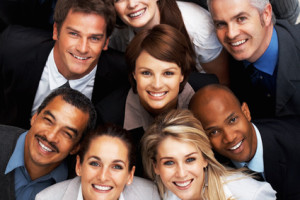 Fortunately for these homeowners, some attorneys have answered the call to action and are actually doing something about it. "The days of begging your bank for a loan modification are over", said Pennsylvania attorney Daniel Domenick. "I hear the same stories every day regarding homeowners who acted in good faith to save their homes, only to have lenders mislead them and use illegal tactics to trick them into falling into foreclosure. Some lenders instructed homeowners to stop making their payments in order to qualify for assistance and then moved ahead with foreclosure while leaving the homeowner under the impression they were working on a loan modification or some other foreclosure alternative. This practice is known as 'dual-tracking' and is considered illegal by the terms of the National Mortgage Settlement and some state Homeowner Bill of Rights legislation."
Attorney Domenic is the managing partner of Domenic Legal Group, PLLC , and his firm represents homeowners for individual lender litigations in more than 30 states. "When the legitimate causes of action are evident, suing your lender can really change the playing field in favor of the homeowner. These lawsuits will typically bring lenders to the negotiating table with some kind of meaningful settlement offer and not some feeble loan modification. These days, the causes of action have grown dramatically and include wrongful foreclosures, chain of title issues, securitization issues and Homeowner Bill of Rights violations, to name only a few. Filing a lawsuit puts a homeowner on the offensive and gives them more control over their situation. While there are no guarantees of success when filing a lawsuit, our tactics and strategies have proven effective for many of our clients."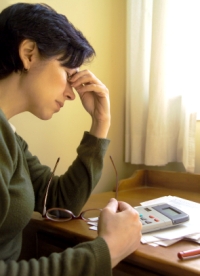 At this point in the mortgage crisis, many homeowners have tried for years to resolve their troubled mortgages without achieving any meaningful resolution. Most homeowners report that the process is filled with grief and frustration regardless of the outcome. If you are a homeowner that has been through the "loan modification" wringer, suing your lender may just be the solution you have been looking for. If you feel that you have been mistreated or have simply been unable to resolve your troubled mortgage, you should speak to a lender litigation attorney. Any reputable lender litigation attorney will offer a free consultation, so they can better understand your case and explain the options available to you.
Should You Sue Your Lender?
► ► ► Take The Lender Litigation Test! ◄ ◄ ◄